Most musicians will eventually play piano at night or in a room with inadequate lighting.
The problem of sheet music becoming illegible, and coordinating your hands on dark piano keys can be quite a headache…
Instead of hoping for the best in these types of situations, most musicians eventually invest in the ultimate aid: A high-quality piano lamp!
Read our full review and see why this is the best piano lamp on the market today!
In a hurry? Here is our top pick:
The Lumiens L9 Clip-on Piano lamp
This widely popular fully rechargeable piano lamp is versatile and easy to use. It lives up to our expectations and lights up sheet music brilliantly, and comes at an affordable price.
Why do you need a piano lamp?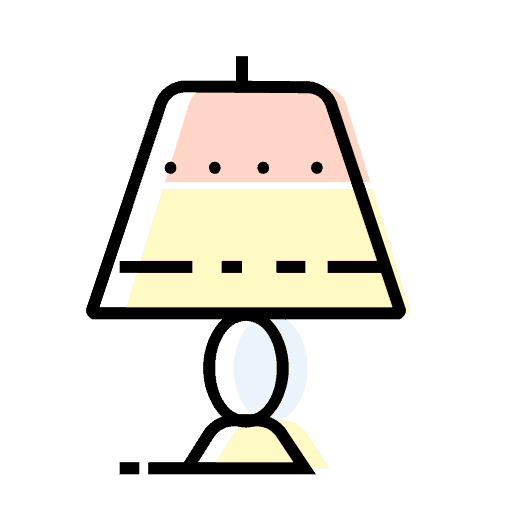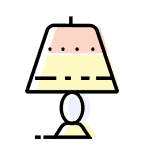 Being able to play the piano – or any other ivory-keyed instrument – is probably one of the greatest talents a person can have. Being able to 'speak' the universal language of music enables you to entertain and inspire people all around you. I know. You might be doing this for YOU – which is totally okay too. Some musicians can play blind, without looking at the keys, and as pianists, we love playing melodious songs that romanticize the moments under candlelight…
But, when you play the piano, you'll probably want to read sheet music or chord charts – be it as a classical pianist, or a jazz musician. Inevitably, there will come a time when you'll want to practice piano, or read sheet music under properly illuminated sheet music – and relying on shadowy light castings at home or whatever light sources a venue has available just won't cut it. This is why you need the best piano lamp your budget can afford.
Accessorizing your piano with a proper piano light will allow you to focus on your performance without having to squint at illegible sheet music. In this buying guide, we'll go cover all the basic functions and designs of the best piano lamps out there and guide you towards buying the best piano light for your own style, instrument and need.
What is a piano lamp?
A piano lamp is a lamp designed specifically for use by pianists. They are used to properly illuminate both the sheet music and the keys of a piano in circumstances when the playing area, stage or room where the pianist is practicing or performing doesn't have adequate lighting.
The lack of proper lighting when playing the piano is not a new problem. Since the inception of the piano as an instrument, being able to read sheet music at night or in dark rooms posed the age-old problem. In years gone by pianists would rely on the candelabra (a set of decorative candle-holders) to illuminate sheet music. But, this posed a tremendous risk of fire, and the glare of the burning candles made playing the piano under candlelight a difficult task for most musicians. Some older upright acoustic pianos still sport the beautiful, often chrome-casted twin candle holders – but, they really serve no purpose other than as decorative ornaments.
In the here and now, piano lamps offer the ultimate solution to reading sheet music easily – both in the dark and in poorly lit spaces. The design of piano lamps has been evolutionary. Every year a few new models hit the market, and every year better lamps grace our shores.
With the array of designs, comes a multitude of choices. Some piano lamps are decorative and aesthetically pleasing, and some are industrialized humps of plastic that just gets the job done.
A GOOD piano lamp, in our opinion, should provide uninterrupted lighting without glare (usually, a hood is used to reduce the glare and divert the light directly onto the sheet music), and either be easy to clip onto the piano, or be mounted or on a sturdy stand.
The best piano lamps are the workhorses you're proud to display – so with the convenience it brings, it should have a form of elegance that looks good and compliments both your piano and the room it is in.
Now that you know what a piano lamp is, you might be thinking "ah, I`ll just rely on the ceiling light, or utilize my grandma's old floor lamp". But, you'd be wrong. For starters, these lights tend to scatter the light, and they are usually not able to provide enough light right where you desire: on the sheet music. Aesthetically, nothing looks worse than a bedsite lamp parked on a top-notch grand piano – and when it comes to elegance, the right piano lamp for your piano will amplify the amount of elegance it exudes!
Before we go shopping, it might be worth to look at the different types of piano lamps currently on the market and understand the way they work.
Types of piano lamps
Desk style piano lamp
This first piano lamp we'll discuss is probably the most popular one: The
desk style piano lamp
. Designed to be mounted or placed at the top of the piano, they come in many shapes and forms – from cheaper plastic models to high-end polished brass
piano lamps
.
Piano floor lamp
Piano floor lamps work well with both upright and grand pianos. The design of this type of piano light usually sees a sturdy base with a cylindrical shade, maneuverable with a long arm. Placing a piano floor lamp is easy, and it typically sits either to the right or the left side of a piano.
Clip-on style
These are sometimes referred to as
grand piano lamps
– but, we'll discuss that under the same topic. Clip-on
piano lamps
can, as the name suggests, be clipped onto the piano or sheet music stand when there's no space available for a desk style piano lamp. Clip-on
piano lamps
are also easy to transport, and can usually function on battery power too.
Cordless battery operated piano lamps
The cordless piano lamp has no chords and no plugs. They operate on battery power and are usually smaller in size when compared to other piano lamps. Probably the most flexible of all the design styles we'll look at, cordless battery operated piano lamps are easy to place and easy to transport.
High-end cordless piano lamps can be operated by remote control, making it easy to control the brightness of the lamp (some designs even allow you to set a timer so that the lamp starts illuminating the sheet music at an optimal time or when night falls).
Lamps for grand pianos
Grand piano lamps
have a dual purpose, and of all the
piano lamps
, this category demands the biggest shoes to be filled. Manufacturers have generally stepped up to the plate, and most
grand piano lamps
are now able to:
Provide the pianist with adequate lighting, and
Compliment the presentation of even the most exquisite grand pianos.
Grand piano lamps are often designed as clip-on lamps, but, there are many great-looking grand piano floor lamps designed specifically for this niche market.
Lamps for upright pianos
Most of the lamps designed for grand pianos will work with upright pianos – but, lamps for upright pianos are usually cheaper and often more compact. Again, if you're buying a light for your upright piano, you could either opt for a clip-on piano lamp or a floor standing piano lamp.
Led piano lamps
Led piano lamps
are generally way less bulky when compared to other types of
piano lamps
. The Led bulbs on these designs are usually housed in a narrow tube, and they present a modern and elegant look that has become very popular – especially for those buying
piano lamps
for their digital pianos.
The greatest feature of an Led piano lamp is its life-expectancy: most of these will work for up to 50 000 hours without needing a bulb replacement.
Things to consider before purchasing a piano lamp
What type of piano do you own?
The type of piano that you own will play a huge role in determining the right piano lamp for you. If you own a digital piano, you will probably want to buy either a floor piano lamp or a clip-on piano lamp. If you own a grand piano, you'll want to invest in a good grand piano lamp. If you own a smaller keyboard (or MIDI keyboard) like those that musicians go touring with, you'll want to invest in a light, easy to transport piano lamp, that will double as a stage light when there's not enough lighting around.
How much wattage?
The specified wattage of a piano lamp is simply the amount of power it will use to light up. A higher wattage is often seen as a brighter lamp, but it also uses more energy or electricity. If you are energy conscious, go for a lower wattage piano light source. If you will mostly be using your lamp to light up your piano on the road, keep in mind that a lower wattage equals less power used, equals fewer batteries bought.
LED Lights are great when it comes to using lower wattage while producing higher luminescence – so they might be the ultimate pick for most musicians.
Which style do you want?
As we mentioned earlier, there are numerous different styles of piano lamps. Do you want a piano lamp that has a base and functions as a piano floor lamp? Do you need a transportable lamp that operates on battery power? Do you want a clip-on lamp or a desk style piano lamp? Decide on the type or style of lamp that will best suit your needs before you end up making a purchase that you are unhappy about!
What lighting form?
LED light bulbs are usually much brighter than incandescent or halogen bulbs. The amount of power your lamp will use also plays a role: Incandescent bulbs use up to five times more power than LED light bulbs with the same wattage rating. This makes a huge difference, especially when you are using a battery-operated piano lamp on a regular basis. Consider the usage, brightness, and transportability of the lighting form your piano lamp will have when before making a final decision.
What color and design?
Would you like to go for a traditional design or something more modern? Something classic that will compliment your room's interior or a sophisticated lamp that will accentuate your grand piano's elegance? What color should your new piano lamp be? Piano lamps are manufactured in a range of colors with the most popular being black lamps that suit most requirements and blend into most rooms and pianos – but, gold, silver and even brightly colored lamps are also available.
Where to place?
Where will you want to place your piano lamp? Decide if you will make a prime space available on your piano, if you will want to place it on the floor, or if you want a clip-on lamp that will not impede much on the space in your room. Placement makes the difference between just having ambient lighting and successfully being able to light up your piano.
Other Features that separates a good piano lamp from a great piano lamp
A great piano lamp should conform to your expectations and expected use. Here are a few pointers and considerations to bear in mind before you go shopping:
When it comes to design, make sure that the piano lamp you buy is designed to be user-friendly. Nothing sucks more than having to reach behind a piano to switch a lamp on, or not having easy access to its controls and switches. If you buy a cordless battery operated piano lamp, make sure that the battery box is covered by felt so that it does not scratch your piano. Weight, balance (you don't want the lamp to fall over) and general aesthetics also play a huge role.
All good piano lamps have adjustable lighting options – be it a movable arm, a flexible cord, or a tilt-able light shade. Make sure that the light you buy for your piano is fully adjustable to accommodate all the playing styles and environments that you will encounter.
It is often handy to have a piano lamp that serves more than one purpose. When you buy a lamp, check to see if the clip or base it is fitted with will be able to handle different instruments and scenarios. Multi-purpose piano lamps can serve as good back-ups when you need to light up a room (like when the bulb has blown), or when you need to clip it to a music stand instead of onto the instrument itself (such as when you need to perform or travel with it).
7 best piano lamps for any budget:
Maestro gear piano light
Maestro Gear manufactures this great LED piano lamp, known as the "Maestro Gear 10 LED Clip-on piano light.
No one will be able to argue about the usability and design quality of a product with over 250 great reviews on Amazon – and that is exactly the case with this versatile piano lamp. Featuring 10 super bright LED lights, independently controlled with on and off switches that are super easy to operate, you're basically guaranteed to have wide and even coverage of whatever music you're lighting up. So, you can count on being able to light up two A4 pages of sheet music without having hot spots or flicker lighting.
Having a decent light source is one thing, but we're after other amazing benefits – and in the case of the Maestro Gear LED piano lamp, there are many:
It has a user-friendly, versatile design: This lamp will clip onto almost anything, and if you are looking for a lamp for your piano, that is a NON-negotiable property. You want to be able to use it on music stands(if you're traveling), on digital piano stands, and on both upright and grand piano stands. The good news is that this light ticks all the boxes, due to its sturdy padded clip. If you ever upgrade or change your instrument, this LED piano lamp will instantly transform into a grand piano lamp, for example.
It has a long life and should last for many years. Reliable service is of vital importance. Imagine you finally get that gig accompanying a superstar – or even, that you ARE that superstar who has a live gig in an arena filled with thousands of screaming fans. You take your digital piano and set it up. You clip your piano light onto the sheet music stand… and nothing happens. Bummer! The 10 LED lights of the Maestro Gear LED 10 is manufactured to conform to the highest quality standards. The manufacturer estimates 100 000+ hours of successful use. Having a dead lamp will never be one of your problems.
The Maestro Gear LED 10 piano lamp can operate on both A/C power and battery power. It is supplied with an A/C adapter and 10' cord, to make sure that you can comfortably clip it on and maneuver it around. Should you wish to do so, you can also run it on 3 AA batteries.
Lastly, this piano lamp carries a comprehensive warranty: Maestro Gear's 100% happy customer pledge. If you are unhappy or dissatisfied, they will fix or replace this lamp for you.
PROS:
The neck is long enough that it doesn't get in the way of sheet music and page turns
It is affordable
High-quality manufacturing standards
CONS:
Although it is supplied with an A/C adapter, batteries aren't included.
Some reviewers had trouble complained about the lack of brightness (and even about the lamp not operating at all) when used on battery power
Price range: $
Cocoweb Adjustable piano lamp
This sleek adjustable piano lamp from Cocoweb functions as an upright piano lamp and has a superb, sophisticated look. Coated in smooth black with shining brass accents, it is sure to awe visitors every time!   
It has a height-adjustable range of 12" to 16", making it easy to get the right angle of light onto your piano. Adjusting the height is also quite simple – simply use the thumbscrew located on its neck. The shade is also fully adjustable and can be rotated to adjust the lighting direction.
A nice additional adjustment is made using the dimmer control. As an added extra, the folks from Cocoweb have included a "Dimming Controller" that plugs in as part of the lamp's power cord. Placement of this controller is left up to you, the pianist. No forced placement on the base of the lamp, where you're bound to miss it, folks. Ideally, you want to be able to access it, so should probably be placed somewhere next to the keys or on top of the piano – but, when not in use or if you won't need it during a performance, it can be tucked away behind the notation board of your piano.
The 16" pre-installed LED lightbar has a color temperature of 2700K – which sounds very technical but translates into a lightbar that resembles natural sunlight and is easy on the eyes. It is energy efficient and provides ample lighting. As with other LED-based piano lamps, the manufacturer estimates a lifespan of 50 000 hours.
All in all, this is a classy choice. Competitively priced in the premium piano lamps category, the Cocoweb Adjustable Piano Lamp doesn't come cheap… but it is a versatile lamp that looks fantastic and performs well, backed by a 2-year manufacturer's warranty.
PROS:
It looks great
Adjustable height – meaning you'll never have a long neck lamp with a tendency to topple over
The dimming adjuster.
CONS:
The price
Some users complained that the dimming controller spoiled the elegant look of the lamp
Finding and controlling the switches and dimmer on the lamp naturally might be an initial hick-up.
Price range: $$
Boston Harbor Piano Desk Lamp
Another great option if you're in the market for a desk style piano lamp, is this one: The Boston Harbor ATB-8004 Piano Desk Lamp, with its satin nickel finish. It exudes images of class and beauty and comes at an affordable price.
Over 500 customers have given this lamp a sterling rating on Amazon, and it's easy to see why. This piano lamp LOOKS like it can do the job – and, the specs and reviews affirm that notion.
The 14.5" metal shade uses 40w maximum T10 light bulbs, which are sold separately. The switch  Although these bulbs can exude a bit of heat, the warm glow it provides gives off a nice feeling of romanticism -like playing piano by a fireplace. The shade is perched on a swivel neck that makes directing the light onto sheet music from just about any angle lower than the light a breeze.
Placing the Piano desk lamp on the piano is as simple as unpacking it, screwing in the lightbulbs and perching it in its place of honor. The round base acts as a foundation and has a felt bottom to prevent it from scratching the finish on your piano.
Weighing in at 3.15 pounds, this isn't a piano lamp you want to be traveling with. But, as an affordable and elegant accessory for your upright piano, it is a must-have.
Pros:
Heavy base that supports it well.
It comes with an exceptionally long electric cord.
With the "bankers lamp" look, it will add a scene of authority to any piano.
Cons:
Some users complained of the neck breaking after repeated use.
The lampshade gets hot to the touch after continuous use – so adjusting it in-play might be uncomfortable after a while.
The lightbulbs required for purchase is not included in the selling price.
Price range: $$
TaoTronics LED Piano LED Desk Lamp
No products found.
The versatile piano desk lamp manufactured and distributed by Taotronics is the ultimate workhorse for the traveling musician, at a very reasonable price.
Its looks and design are ultra-modern, and the lightweight black plastic is easy to transport and carry around. The 14w LED lightbulb has an extraordinarily long life (if you use it for 5 hours a day, it will last for 22 years) meaning you'll never rock up for a gig with a dead piano light. Church musicians who often lead worship sessions and then leave the stage will also appreciate the handy timer control function that will turn the light off after 60 minutes while in any mode of operation.
Another thoughtful design feature is the convenient USB charging port that allows you to charge your devices via the built-in 5V/1A USB charging port.
The Taotronics Desk Lamp has an array of light-functions. 4 unique lights with 5 custom levels of brightness will allow you to use the light for whatever purpose you have in mind. Want to light up your sheet music when it is pitch dark? Want to add a bit of light to a place with existing ambient or electric light? Want to create a soft glow while you're playing in the dark? THIS is the right piano light for you!
All these light settings wouldn't mean anything if it wasn't useful to a pianist. But, the array of light settings is just the beginning – this piano lamp can swivel up to 180 degrees on the base, and the arm of the lamp can rotate up to 140 degrees. It (almost) gives you the guarantee of being able to position the light in the right position for any piano, any venue and any size of sheet music paper.
Assembly is easy – simply screw the neck into the base, and plug her in. If anything goes wrong or you happened to get a malfunctioning unit, the manufacturers offer a 2-year limited product warranty.
If you see the retail price of this little monster, you will agree that this really is an offer that is hard to beat!
PROS:
Astoundingly maneuverable
The USB charging port is really handy
Long-lasting LED bulb
CONS:
The plastic might look tacky to some
The huge amount of touch controls and light settings aren't really needed, and young students wanting to get some practice in at night might find them difficult to operate
When the lamp is switched off, a little red LED light stays one – some users found this irritating.
Price range: $
No products found.
Lumiens L9 Clip-on Piano lamp
With 1000 customer reviewers rating this little piano lamp an average of 4.6 out of 5 stars, this is the well-chosen peoples-favorite among entry-level piano lamps.
Lumiens has managed to create a clip-on piano lamp that does what it needs to do, without any fuss or frill. It lights up both the keys and the sheet music on any piano with a sturdy sheet music stand, or even a sheet music stand itself in the case of portable pianos – and it does so exceptionally well. The 9 LED lightbulbs are covered by a masterfully engineered optical lens that effectively provides evenly distributed light without any flicker, and there are low/high settings available for creating optimum lighting where you are.
These LED lightbulbs are powered by 3 rechargeable AA batteries (which are included in the price). The manufacturer claims that the lamp will provide 20 hours of uninterrupted use with a single charge – not that consumption is much of an issue with rechargeable clip-on lights for a piano, but still. Recharging these batteries is made easy by the 78-inch power cord supplied.
The Lumiens piano light is FULLY adjustable. Featuring a flexible gooseneck arm that can be moved into any position you desire, getting the light to shine exactly where you want it to with pinpoint accuracy is quite easy. The clip-on-style piano lamp has a clip, by definition, and this one can clip onto anything without causing any damage. The clip is padded with silicone to protect the surface the lamp is gripping onto. The flexible neck also makes storing this lamp an easy process of 'fold up and put away'.
Most piano lamps carry some form of warranty – but what sets the Lumiens L9 apart from the rest, is the impressive LIFETIME warranty offered by the manufacturer. Quite an indication of their confidence in the high manufacturing quality of this specific lamp.
Retailing at a ridiculously low price in the sub 30-dollar category, this is a one-buy-per-lifetime type of lamp at a great price.
PROS:
Fully flexible neck
Rechargeable
Carries a lifetime warranty.
CONS:
Without a stand to clip this lamp onto, you will still be in the dark
Price range: $
House of Troy PFL-617 Piano Floor Lamp
We are proud to include this lamp in our buying guide of the best piano lamps to light up your piano. When it comes to the best, the House of Troy's piano floor lamp is right among the top echelon of piano lamps!
The high reaching tall and black and polished brass silhouette of this lamp was clearly designed to complement a room with a feature piano (if vivid images of a Steinway Grand placed in an elegant entertainer's room pops into your mind right now, you've got it about right). The overall look is one of elegance and sturdy old-school polished exorbitance. If you own a grand piano and you have a budget of just over 350 dollars for a piano lamp, this is the one for you.
The designers fitted this lamp with an adjustable hinged neck that is easy to adjust via a black handlebar on one end. At the other end of the shiny brass neck, is the 10-Inch black shade and lamp – which can be fitted with a 60-watt incandescent bulb. The on/off switch is located on the lamp socket for easy operation. It bears in mind that the House of Troy makes mention of this being a 'Counter balance floor lamp', meaning that it will never fall over. It does feel sturdy, and it doesn't start wobbling about when the lamp is adjusted.
For nearly sixty years, House Of Troy has been manufacturing handcrafted lamps renown for their craftsmanship and superior quality. They offer peace of mind in making a sound investment in the form of a two-year manufacturer's warranty on this particular piano floor lamp.
PROS:
Modern yet elegant design that looks elegant and expensive.
Sturdy base with counterbalance.
Excellent workmanship from a reputable manufacturer.
CONS:
The Price.
It is quite weighty (almost 21 pounds) and not that easy to move around.
The lightbulb is not included in the purchase price.
Price range: $$$
Haddington Traditional Piano Table Lamp
Awakening memories of a time gone by, this desk-style piano lamp looks traditionally debonair. Standing 16" tall (with an 8" base) it was designed for use on an upright piano.
If you look at this piano lamp from the bottom up, the first thing you notice is the antique-looking bronze metal base. The champaign alabaster glass shade and the single pull chain to its right complete the dignified look. Classic. Tasteful. Decorous.
The lamp uses one standard-medium base bulb. It is also compatible with Incandescent, LED, halogen, or CFL light bulbs, and we'd recommend fitting an LED bulb which should provide ample light. Switching the light on an off is done via the pull chain – which is a welcome change to the modern button-type switches, as you just cannot miss it. If you need to make a sudden appearance and get your sheet music lit up, a simple yank on the chain will sort it out.
The top glass of the lamp has a tilt function to enable you to manipulate the light direction.
As far as nostalgia goes, you'll have to plug this one in – it only functions on electric current, which is fed by the 6-foot long cord provided.
This lamp is manufactured by Regency Hill, a popular seller of lamps, chandeliers, and lights on Amazon. Retailing at below 100 dollars, this is a great buy for the classic or more conservative pianist.
PROS:
The elegant and timeless look.
Pull chain switches aren't that easy to find.
Reputable manufacturer.
CONS:
Lack of dimming control
A lightbulb is not supplied
Although it is manufactured out of steel, the heavy glass shade makes the base feel unstable.
Price range: $$
Summary
Buying a piano lamp shouldn't just be an impulse purchase. If you take the time to research the best products out there (or if you just use our guide), you will easily find a good quality, well constructed, reasonably priced piano lamp to suit your specific needs.
We chose the Lumiens L9 Clip-on Piano lamp as our favorite because it distinguishes itself from merely being a good piano lamp by satisfying all the requirements we decided would make a great piano lamp. And, importantly, it falls within the average buyer's budget.
There are many unique design elements that set the Lumiens L9 apart from other piano lamps. For starters, we love the gooseneck adjustable arm that the LED lights sit on. Most piano lamps are adjustable, but few offer the versatility of this one. The fact that the lights are covered by an optical lens is also a great benefit. Most piano lamps provide enough light for you to be able to read the sheet music you play, but not all of them do so without the light flickering – in fact, most of them produce some form of glare that will eventually irritate your eyes.
Being battery operated is great… but the Lumiens L9 goes a step further by supplying a charger that recharges the 3 AA batteries that powers it – meaning you'll never run out of batteries when you most need them.
The Lumiens' last unique selling point, is that it carries a lifetime warranty. Most manufacturers are confident in their product, and they will happily replace a dud product. But, it's great being able to recommend a piano lamp that will not only last for a while…. it will literally last a lifetime!
Buying the right piano lamp for you is now in your hands. So, happy buying, and happy playing! May your music never be in the dark, and your fingers never see the gloom. May your melodies all be lit up – in light, and in joy, and your music play on!