How important is the brand when you are looking to buy a ukulele? Are the best ukulele brands significantly better than the basic brands? What is the sign of quality when it comes to uke brands. We've explored more about ukulele makers and brands in this guide.
Is Brand Important?
When it comes to instrument brands, people tend to put a lot of weight on the little logo at the top of their instrument. There are plenty of reasons for this. Think of it like buying clothes, not every brand is suitable for you, but you'll know that certain brands always offer quality.
As long as a ukulele is well made, there's no reason to worry about purchasing it, even if the brand isn't as mainstream. Luckily, we live in the age of reviews, so people can do their research and find out which ukulele is suitable before they make a purchase. However, most people do eventually find that certain brands are more favorable.
Just like people tend to have favorite guitar manufacturers like Fender, people also usually end up with ukulele brands that they favor. Brand can be a useful seal of approval on an instrument.
Where The Brand is Located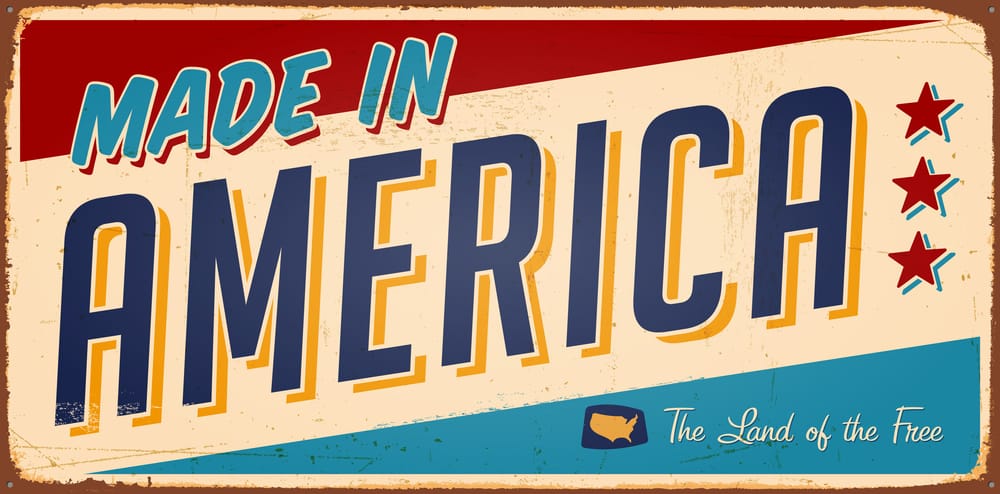 This is one of the most relevant aspects of a ukulele brand. Ukuleles are traditionally Hawaiian instruments and use Hawaiian wood such as Koa. Some people prefer manufacturers that are based in different parts of the world, for instance, in Hawaii or the west coast of America. Some brands are based in California.
A Chinese brand of ukulele might produce some affordable options, but they aren't likely to be as traditionally made. Music brands are based all over the world, but some might have a better historic knowledge of ukuleles. This may not be a dealbreaker. If you are looking for an affordable option, you may not want to be as fussy with wood types or build quality.
Should I Go For a Brand That Manufactures Other Instruments?
When you are looking to buy a ukulele, you might find that some of the manufacturers aren't specific specialists in the uke. Some of them make a lot of other instruments and music equipment.
Are these manufacturers as reliable or should you look to buy from a specific ukulele maker and brand name? The truth is that it doesn't really matter, as long as the instrument is good quality. Manufacturers like Fender are traditionally associated with making guitars, but they also manufacture ukuleles. They have been doing so for many years, and just because they make guitars too doesn't mean they have less attention to detail.
Boutique and Handmade Manufacturers
Our guide focuses on the bigger names in the world of ukuleles. However, there are plenty of small, boutique instrument makers. These tend to only produce a small number of instruments which may be handmade. There are manufacturers like this producing all sort of acoustic musical instruments.
These instruments may be more expensive, and usually only available as and when. Some ukulele makers or luthiers may be able to manufacture ukuleles to order, allowing people to choose their tonewood and design. However, the brands on this list tend to manufacture on bulk, rather than individual orders.
Is Older Better?
Brands that have been around a long time tend to try and use this as a selling point. "Established in 1900" is seen as a badge of honor. Obviously it's impressive if a brand can survive for this long, but many of the brands on our list have been established in the last 10-20 years.
The truth is that modern manufacturing techniques are often better and more efficient. There are old models that are fantastically made, and new models that are, too. When looking at brand, don't focus too much on the age of the brand in question.
Ukulele Brands in Review
Cordoba

Cordoba is a brand that manufactures both guitars and ukuleles. They focus largely on nylon-stringed instruments, which is why they make such good ukuleles. They also make classical guitars.
The brand has been around since 1997. Acclaimed musician and now ukulele manufacturer Pepe Romero Jr works on the ukuleles produced by this brand, and they have a lot of great models at a variety of prices. Their best-selling uke is probably the Cordoba 15CM-E.
A lot of the instruments made by this brand are made out of mahogany materials. The projection and tone of their ukuleles is excellent and they have even branched out into ukes for the modern age.
Many Cordoba ukuleles include electronics such as a pickup, so they can be amplified or hooked up to PA systems easily. This means you don't have to buy an external pickup or mic up the instrument.
The Cordoba range isn't huge, but the models it manufactures are all high-standard, and the brand has established itself as one of the best and most popular on the market. You can buy these ukuleles all over the world.
Kala – Best Brand for Product Range

It's basically impossible to look for ukuleles and not see a lot of different Kala options. They have a huge range. The brand started in 2005 and they are based in California. Many people rate the traditional west coast, Californian sound of a ukulele to be second only to Hawaiian.
The catalog of the brand's products is huge compared to many other manufacturers. Kala cater to different price points and sizes of ukulele, whether you want a baritone model or a soprano model. Arguably the most popular Kala product is the KA-15 Soprano uke.
Their range is split into different ranges, including the KA and MK series. The brand has a lot of bundles which are great for beginners, too. Accessories are included with the ukulele itself.
For a brand to make so many different types of ukulele, and all of them offer lots of quality, it is easy to see why Kala have become one of the most popular brands on the market. For a great deal of choice and accessories, Kala could be a great option for beginners and pros alike.
Lohanu – Best Brand for Warranties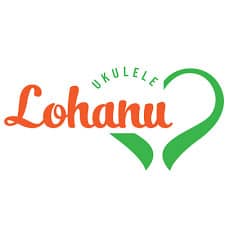 This brand certainly sounds Hawaiian, but Lohanu is actually based in Canada. Their name comes from a combination of different Hawaiian and English words; Love, Ohana (this means family in Hawaiian) and Unity. Lohanu doesn't have as long a history as some of the other brands, and there isn't a huge amount of information out there regarding the brand, but their range is impressive.
We've named this brand the best for the warranties they offer. They really stand by their products and their website shows that they have a lot of customer support. Lohanu cares about its customers, and as such, they offer lifetime warranties on their products. If you experience any issues, you can contact their customer support for help!
Their range is also impressive, with a number of different products available with different tonewoods and sizes. Lohanu also manufacture accessories. One of the great things about the brand is the fact that they have a community spirit, and they have made beginner lessons to help people learn how to play ukulele. If you buy one of their ukes, you get access to the lessons.
Mahalo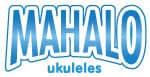 Mahalo is an exclamation of gratitude in Hawaiian, a bit like saying "cheers" in England or "gracias" in Spain. Mahalo is actually a Japanese brand, and they sell a lot of products in Australia and elsewhere around the world. Their website claims they are the most played ukuleles in the whole world.
This might be true. The Mahalo brand has a lot of excellent, affordable options. Many beginners go for a Mahalo bundle as one of their first ukuleles, and people who are on a budget can rely on this brand to give them a good quality product that doesn't cost a fortune.
Mahalo makes certain promises as a brand, too. Ensuring they are environmentally responsible and only create high-quality ukuleles. Their promises include:
All Mahalo ukuleles are "craftsman built".
Top-quality wood is used, all of which comes from renewable forests and sustainable sources.
Factory quality control is overseen by qualified technicians to ensure that all of the products they make are up to scratch.
The factories conform to international labor laws.
In terms of the product range, they do have a little of everything, with ukes in different sizes and a lot of different designs. Also, the manufacturers provide ukulele bags and accessories which are often sold in a bundle with the instrument itself.
Martin – Best High-End Ukulele Brand

There aren't many musical instrument brands that can get people drooling quite like Martin. Be warned that Martin's instruments aren't cheap, but the quality and workmanship that goes into them is truly exceptional.
Most people agree that commercially produced ukuleles date back to around 1880, and it wasn't too long after this, in 1916, that Martin started to produce the instruments. The brand is best known for acoustic guitars, and they manufacture some of the very best acoustic guitars in the world, but over 100 years of ukulele history is also evident in their range of products. The Martin brand itself is nearly 200 years old.
Few brands have had such a huge impact on not only the world of ukuleles but the world of music. However, their range is not just adored because of musicians "geeking out" over the products. The build quality of the ukes in their range is second to none.
If you are looking for a beginner ukulele then you might want to look elsewhere. You can probably buy a ukulele for about 10% of the price of their models and it will do a good job to get you started. However, if you are in the market for the very best, and an instrument you can treasure for the rest of your life, this is a ukulele brand you can trust.
If you have the money, investing in one of these products is likely to mean you have an instrument for life. Their most expensive ukuleles are over $5000, which is expensive, but justified when you consider the exceptional build, workmanship and the fact that you are buying an instrument that is sought after all over the world.
Fender

Don't worry, this hasn't turned into a list of the best guitar brands by mistake. Fender, like Martin, are another brand known widely known for guitars. However, their ukulele range is very cool, and actually something of a fusion with their guitars.
Fender enthusiasts can find their dream ukes in this range. If you are already an avid fan of the brand you will have learned to love their headstocks and body designs, and many of these are actually mirrored in the ukulele brand. You can get Telecaster and Jazzmaster designs of ukulele.
As you would expect from such a well-known brand, the quality is very high. Just because they look like mini versions of some of their electric guitars, the brand is still manufacturing quality ukuleles. They cost a little more than some of the beginner models but certainly provide an excellent look and a talking point.
There are some more affordable options in the Fender range, including the signature series by Grace VanderWaal, a modern icon of ukulele.
Fender ukuleles are maybe not the most traditional you can buy, but they do have some great, unique features. Also, some of their products use Koa wood and other traditional uke woods to give more of a Hawaiian tone.
Luna – Best Looking Ukuleles

Luna is one of the more unusual stories of a brand out there. It started as a guitar brand, but is now probably better known for the range of ukuleles. There are lots of different models within this brand, and some have really interesting and unique designs. For instance, there is a ukulele body designed with Van Gogh's Starry Night on it.
Luna was co-founded by Yvonne de Villiers, known as a stained-glass artist. Yvonne had a vision for her brand to be tight-knit so all the customers are looked after. Also, when you look at the brand's products, it is no real surprise that they are known for making interesting designs, having been founded by an artist.
The community is one of the best things about the brand. You can join the "Luna Tribe" or the "Luna University" to learn more about playing ukulele or just to meet like-minded fans of the brand. They really do have a great ethos.
Donner

Donner is a good affordable brand that offers a big range of ukuleles in all different sizes. They still use high-quality materials and their products are good for beginners and even some intermediate players.
The brand has only been around since 2012. They started by making affordable but high-quality guitar pedals, and have gradually branched out. Their ukuleles are some of the best-selling products in their whole range.
Donner are a good brand for beginners, they make lots of different ukulele bundles that come with everything a beginner needs to get started. Though not the absolute elite ukuleles they are a great option for getting started. These ukuleles are also built in a durable way, so they should last, even if being transported to and from band practice regularly.
It is clear that the Donner brand has put a lot into their range and continued to grow and research in their short history. For an affordable option, it is worth checking out their ukes, and maybe even some of their accessories.
Conclusion
It is very hard to pick out the "best ukulele brand" overall as there is an element of personal preference that plays a part. Different people are shopping for different things, and there are plenty of good ukulele brands providing quality choices. We all have our preferences when it comes to buying ukes.
However, if you are looking for a brand that provides lots of choice in their wide range, Kala are strongly recommended. They make ukes in all sorts of shapes, using multiple materials. There are Kala bundles for beginners, and more elite products for intermediate players and pros, too.
If you are in the market for the very elite ukuleles, it is hard to look beyond Martin as a brand that has a huge level of quality. Known for their amazing acoustic instruments, Martin have been manufacturing top quality ukuleles for over 100 years. They're not cheap, but you certainly get a lot for your money.