Making music, while fun, can sometimes be a challenging endeavour. However, with right set of tools, and instruments, one can easily accomplish their goal. Casio make this task a lot easier thanks to their range of top notch digital pianos.
In this review we will take an in-depth look at the Casio CTK-2550 digital piano and we see how this particular instrument can help you in your music making mission. So without further ado, let's dive in!
Casio CTK-2550 Specs & Features
Keyboard: 61 full size keys
Tones: 400 tones, 150 built-in rhythms
Polyphony: 48-note polyphony
Speaker system: 2 Speakers – 3.9 inches (2W + 2W)
Dimensions: 12.1 x 37.2 x 3.6 inches
Weight: 7.28 lbs
Design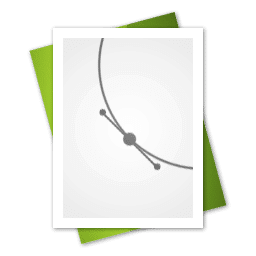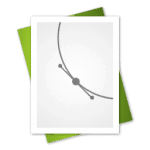 Featuring a cool and crisp design, the Casio CTK-2550 is a contemporary looking instrument with a classic black finish. Though the digital piano is only available in one colour, it nevertheless looks stunning for an instrument in its price range.
Clocking in at just 7.28 lb, the Casio CTK-2550 is an extremely light-weight instrument that allows for easy movement. The portable nature of this instrument means that it suits the on-the-go artists as it is relatively hassle free to move around.
The light-weight nature of this instrument can be attributed to the fact that it doesn't come with a full-size keyboard like most other digital pianos. The Casio CTK-2550 has 61 full size keys as opposed to the 88 keys found on other digital pianos.
With that being said, this allows for the digital piano itself to be smaller and much lighter than other competing models. At 37.2 inches, this is smaller than most other digital pianos whereas other models may be up to 15 inches bigger.
The 61 keys may be a bit of a deal breaker for seasoned piano players but seeing as this keyboard is aimed towards beginners and novice players, it should not be much of an issue. Players can still hone their skills with the CTK-2550 and upgrade once they feel like their skill level has sufficiently improved.
Users benefit from the fact that there is a small LCD screen that displays notes as well as ideal finger placement. This feature makes the Casio CTK-2550 a perfect companion for novice piano players who are just starting out.
There are several buttons located next to the LCD screen that allow for user to go through different modes and settings. While there are about 30 different buttons in total, the Casio design team ensure that these do not take up too much space and therefore does not give the digital piano a cluttered appearance.

The two speakers are on either side of the keyboard and the built-in placement of the speakers adds to the clean and professional look of the piano. Some digital pianos tend to have speakers that give an unpleasant appearance, but this is not the case with the Casio CTK-2550.
Part of the design is the inclusion of an in-built piano stand. The main advantage of this is that users will not have to outlay any more money to purchase an external piano stand.
However, despite this positive addition, some users have noted that the stand itself cannot actually hold a single sheet of music without it falling through. This may be attributed to the fact that the stand is merely just a formed rod that is empty inside and does not have a platform at the bottom to hold, or catch, the music sheet.
This is a design flaw the manufacturers should have taken into account as it can be annoying to deal with from time to time. Despite that, it is an issue that can be easily remedied, and potential buyers should not be put off just because of this.
Keyboard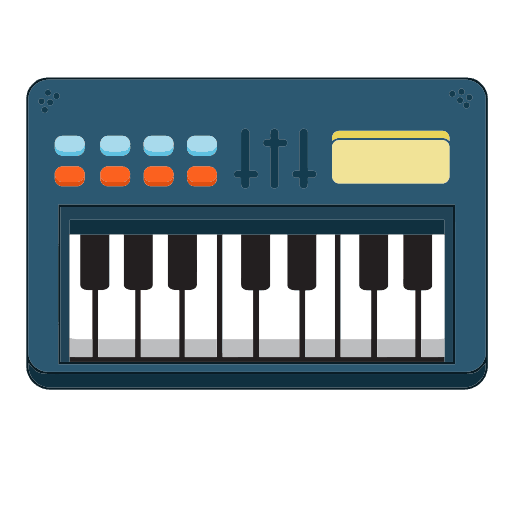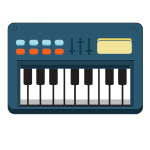 As mentioned earlier, the Casio CTK-2550 keyboard contains 61 full size keys. This means that it is smaller than the industry standard 88 key digital pianos.
Seeing as this particular digital piano is aimed towards beginners and entry level musicians, this should not be much of a stumbling block. The 61 keys are adequate enough to play and learn new songs while simultaneously developing one's skills.
However, seeing as most experienced players would be used to the industry standard 81 key digital pianos, the Casio CTK-2550 may not suit them or their needs.
Casio is famed for ensuring including weighted keys in most of their digital pianos, specifically the ones found in the Privia range. Unlike those digital pianos, the Casio CTK-2550 does not feature the use of weighted keys.
To put it simply, weighted keys create the impression that the user is playing on an acoustic piano whereby the keys are weighted with hammers rather than springs. The use of hammers in digital pianos has become a common practice in the industry so as to create an instrument that feels realistic when it is played.
Weighted keys allow greater dynamic expression when performing seeing as they respond to how hard or how soft they are pressed. Without this, some players have mentioned that there isn't as much room for dynamic expression.
Seeing as the keys on the Casio CTK-2550 are not weighted, one can instantly distinguish a difference between this model and a real acoustic piano. While this may not be a deal breaker, it is a very important fact that potential buyers should take into account.
Also, worth noting is the fact that the light-weight nature of this instrument is directly correlated to the fact that it does not make use of the weighted keys. Weighted keys are heavier than springs and therefore add to the overall weight.
The Casio CTK-2550 does not feature touch response and therefore is nowhere near to feeling like a real acoustic piano.
Despite the keys on the Casio CTK-2550 not being graded, the key action on it is nevertheless good and further allows for user to select up to three touch sensitivity options. To an extent, this almost compensates for the lack of touch response keys.
Seeing as this is a relatively inexpensive digital piano aimed at beginners, the keyboard is more than adequate to address the needs of the player.
Sound


Casio are well known for producing instruments that deliver great sound quality that stands above the competition. The Casio CTK-2550 is no different and has much to offer in this particular arena.
Seeing as the Casio CTK-2550 is a beginner instrument, the Casio team ensure that players can easily create music by giving them a wide array for different sounds and features to work with. As a result, the Casio CTK-2550 comes with an astounding library of 400 built-in tones.
Seeing as most beginners may not have the requisite knowledge and ability to manually create and customise their own tones, Casio ensure that there are plenty of options that allow for users to draw inspiration and create stunning music with the Casio CTK-2550.
Along with the 400 in-built tones, the Casio CTK-2550 also has 150 rhythms to choose from. These allow for users to practice to a variety of different music styles and genres.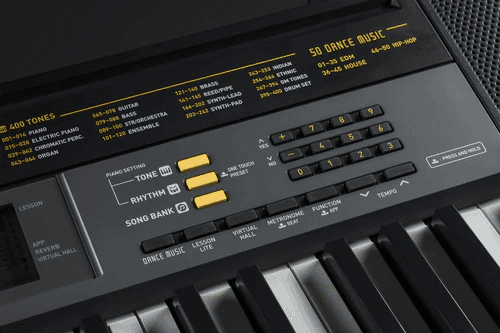 Apart from the numerous tones to choose from, the Casio CTK-2550 also allows for users to use a variety of different effects so as to achieve the perfect sound they want. Players can use reverb and hall effects to spice up their playing and creating a fuller sound.
Whilst in the Dance Mode feature, players can also use several other effects including adding a filter, flanger, gates, lo-fi etc. This allows for interesting compositions to be created as well as teaching the player how all these different effects contribute to their songs/performances. 
Given the price-tag of this instrument, as well as its target audience, the Casio CTK-2550 does not come with the world renown Casio AiR (Acoustic and Intelligent Resonator) sound processing system. Essentially, this sound system allows for better quality audio being produced. 
Polyphony
When it comes to polyphony, the Casio CTK-2550 features 48-note polyphony. Compared to the typically used 128-note polyphony found on many digital pianos, this is extremely low.
To briefly explain, polyphony basically means that no notes will be cut off early regardless of how complex or intricate the piece being played. It is easier for a piano to generate sound without cutting of notes if it has a higher polyphony.
With that being said, the Casio CTK-2550 would be perfectly adequate to accommodate the needs of beginner players as it is highly unlikely they will be playing complex concertos. Seasoned veterans on the other hand may choose to look at a different digital piano with higher polyphony as notes may cut off during performances.
Speakers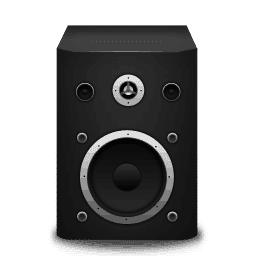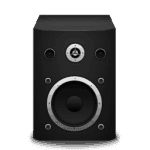 Featuring two 2W speakers, the Casio CTK-2550 is audible enough for jam sessions and rehearsals. Given the price of the CTK-2550, users could not ask for more from the instrument.
However, the speakers themselves could stand to be louder and perhaps this is something the manufacturer will take into account when looking to produce a successor for the Casio CTK-2550.
Features
Modes
Featuring a variety of playing modes, the Casio CTK-2550 allows for users to pick and choose from several available options:
Dance Music Mode
Lesson Mode
Auto Accompaniment
When the Auto Accompaniment feature is selected, the Casio CTK-2550 allows for the user simply select an accompaniment pattern whereby each time a chord is played the appropriate backing accompaniment will also play.
Basically when the user plays a chord, bass and harmony parts are automatically added to the currently selected rhythm.
This is a really cool feature and in essence it is like having your own backing group, but minus the actual group. All your need is your trusty Casio CTK-2550 and you are good to go!
Selecting the auto accompaniment feature is simple and straightforward and users do not have to jump through hoops. The auto accompaniments are made up of three parts; rhythm, bass and harmony. Users are able to choose from several rhythms until they find one that suits them. 
Users can also change the tempo of each rhythm track so as to adequately fit their needs.
Also referred to as Lesson Lite, the Lesson Mode feature on the Casio CTK-2550 will be welcomed by most, if not all, beginner piano players due to how useful it is.
When Lesson Lite is selected, notes will appear on the LCD display screen and the user simply needs to play the notes on the keyboard in accordance with the instructions. Instructions are provided by the Voice Fingering Guide which makes it easy for users to play.
The great thing about the Lesson Lite feature is that even if a user makes a mistake while they are playing, the accompaniment play will essentially pause until the right notes are played. This means that users do not have to rush to finish practice sessions and they can take their time.
The Lesson Lite mode makes the CTK-2550 the perfect companion for novice players as it goes as far as allowing the user to switch on performance evaluation which then notifies the user on how they performed by giving them a score.
A new and exciting feature of the Casio CTK-2550 is the Dance Music Mode. This feature allows for the user to quickly and easily create and remix electronic dance music. User can combine multiple type of patterns and phrases.
When the Dance Music Mode is selected, the Casio CTK-2550 give users the option of choosing between 50 different styles of electronic dance music. The lower side of the keyboard allows for the user to select different variations of drums, basslines and synth parts.
With the dance music mode, users can further add effects such as a flanger, gate, filter etc to beef up the tracks and make them sound even better. 

Transposing, Octave Shifting & Tuning
An industry standard practice when it comes to digital pianos is the inclusion of pitch shifting options. Regardless of price-tag, most, if not all, modern day digital pianos include this feature and it has become part and parcel of the appeal of digital pianos.
As with all Casio digital pianos, the Casio CTK-2550 does not disappoint in this arena as users have several pitch shifting options to choose from so as to keep things interesting.
The Transpose feature on the Casio CTK-2550 is simple and straightforward to use. The built-in function allows for users to either lower or raise the pitch of the entire keyboard in semi-tone units.
Users can shift the pitch of the keyboard by -12 to +12 semitone units, one octave up/down.
With the Casio CTK-2550, users have the option of also using the Fine-tuning option. This allows for them to change the tuning of the piano in 0.1Hz steps.
The standard tuning on the digital piano is 440.0Hz. Users can change the tuning between 415.0Hz to 465.9Hz.
This feature is particularly useful when tuning to another musical instrument as it will allow for the Casio CTK-2550 digital piano to be in the same key as the other instrument.
This is a straightforward and simple feature and we would be surprised if Casio failed to include it, regardless of how inexpensive the keyboard in question may be.
Recording & Playback
Casio have produced a variety of digital pianos over the years. A majority of these, such as the ones in the Casio Privia range, allow for users to record themselves playing. Whilst not all of the digital pianos support WAV audio recording, most of them support MIDI recording.
Unfortunately, the Casio CTK-2550 does not have dedicated recording features for either of these two. The piano does not support MIDI capabilities, which is a massive downside given the many possibilities one can accomplish.
Although there is no dedicated WAV audio recording feature, users can still work around this by connecting the digital piano to a computer by way of using an audio cable. This will allow them to record the audio data into whatever audio recording software they use. 
If you are a producer looking for a keyboard that could double as a MIDI controller we do not recommend the Casio CTK-2550.
Other features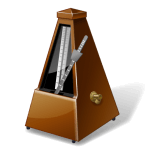 Almost all digital pianos available come with an in-built metronome feature, this has become a standard practice and even basic MIDI controllers tend to have this included. The Casio CTK-2550 is no different and features the inclusion of a Metronome that users can easily turn on and off at the touch of a button.
The metronome simply allows for players to stay in count by providing the users with a tone that sounds in intervals along with the selected tempo. This is usually a tone that will not distract the user from playing.
The metronome feature, whilst very simple and straightforward, is extremely important for beginner players and actually aides towards them being able to hone their skills.
Connectivity
Casio are well known for loading their digital pianos with multiple connectivity options so that users can fully maximise the use of their instruments. Whilst the Casio CTK-2550 does not have the most extensive connectivity options in the word, it nevertheless has several options that should suit the beginner market that it is tailored towards.
The digital piano has a headphones/output terminal that makes use of a standard jack. This means that virtual any headphones can be connected to the piano to allow for quiet practice. As soon as the headphones are connected, output from the built-in speakers is cut-off.
Furthermore, the headphones terminal can be used as an output to external devices such as a mixer board or amplifiers. This is particularly useful seeing as the speakers on the Casio CTK-2550 are not the most powerful in the world.
While the Casio CTK-2550 does not come with its own pedal, users can nevertheless connect one to the digital piano by way of the standard sustain jack.
Additionally, there is an auxiliary input that allows for users to play along to their own music. Basically, connect an external device to the CTK-2550 and simply play along to whatever song you choose. 
Accessories
Stand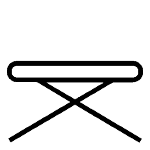 The Casio CTK-2550 does not come with its own stand. This is hardly surprising given the size of the instrument as well as the price-tag. There are stands that are inexpensive therefore this should not be a deal breaker.
Worth noting is that some sellers offer bundles whereby users can purchase the Casio CTK-2550 along with several other additional accessories including a piano stand. Casio are currently offering a free stand with the purchase of the digital piano (offer already expired).
Pedal

As mentioned earlier, the Casio CTK-2550 does not come with its own pedals. This is quite understandable as it is an inexpensive instrument and the inclusion of a pedal as part of the instrument would no doubt drive the price up.
Best Pedals for Casio CTK-2550
Users can purchase external pedals that would be compatible with the Casio CTK-2550:
While having a sustain pedal is not an absolute must, especially for beginners, it is nevertheless a great addition as it will emulate the feel of playing an acoustic piano and allow one to get the hang of using pedals and playing at the same time.
Batteries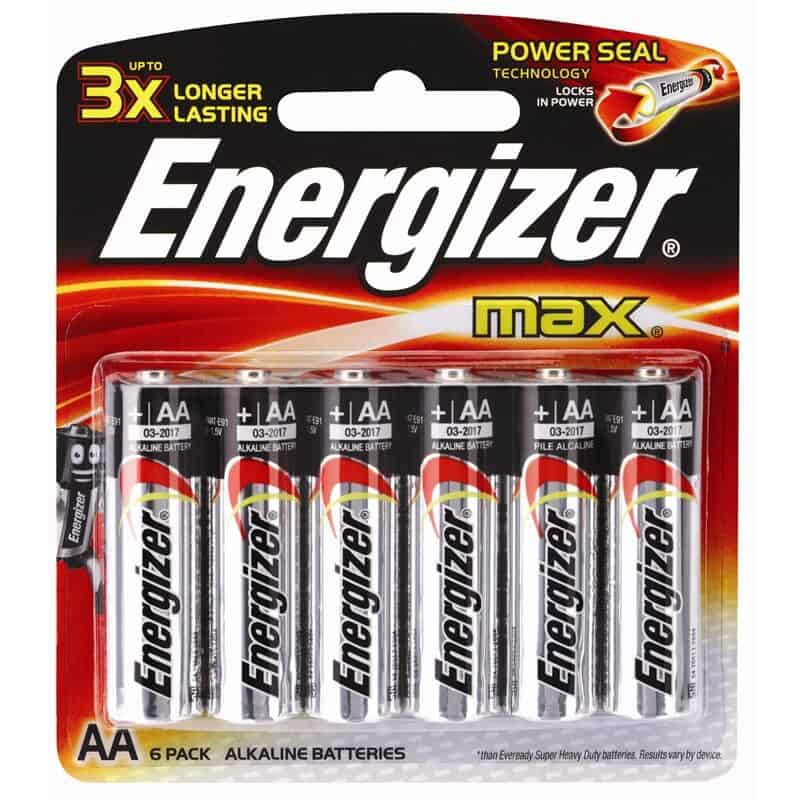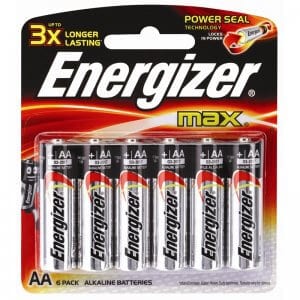 One of the best things about the Casio CTK-2550 is that it users can play without being connected to a power source. This is thanks to the fact that the digital piano can also run on easily available AA batteries.
The CTK-2550 makes use of six AA batteries. These are usually quite affordable and can be purchased at virtually any store without any hassle at all.
Once loaded up with the batteries, these give the Casio CTK-2550 approximately 12 hours of battery life, plenty of time to jam when you're on the go or when you are nowhere near the required power source.
Being able to use rely on batteries makes the Casio CTK-2550 a truly portable keyboard.
Summary
Pros
The Casio CTK-2550 is an extremely light and portable instrument. Users need not struggle with transporting the device as it can easily be carried with one hand without causing strain on the user.
Retailing at just under $100, the Casio CTK-2550 completely justifies the price tag given the various features it comes with. For an instrument in this price range, it is difficult to see what else could rival this.
This is the perfect instrument for beginner piano players as it offers everything they need plus a lot more. The Lesson Lite feature is a particular highlight and makes it incredibly easy for novices to learn how to play.
The use of batteries in the Casio CTK-2550 means that users can take the digital piano to virtually any location and still be able to play. With roughly 12 hours of battery life, that is plenty of time to have a jam session anywhere seeing as inspiration can strike at any moment.
With 400 built-in tones, the Casio CTK-2550 ensures that users will not get tired of playing as they have a wide array of sounds to experiment with.
Cons
Despite being aimed at beginners, some piano teachers have mentioned that the use of springs instead of hammers may only be good enough for a short amount of time. Users will have to upgrade to a digital piano that has graded hammer action as their ability improves.
The Casio CTK-2550 does not support MIDI recording. This a bit of a downside seeing as most digital pianos nowadays double as MIDI controllers. This will definitely put off any music producers.
With only 61 keys, some users have commented that this could be limiting as it does not allow for the full range found on real acoustic pianos.
Final verdict
Playability: 7/10
Ease of Use: 9/10
Value for Money: 10/10
Features: 7/10
Sound Quality: 6/10
Design: 7/10
Total score: 7.6/10
Alternatives
Casio CTK-3500
For $30 more, users can purchase the Casio CTK-3500 which gives the CTK-2550 a run for its money. With many similar functions, the CTK-3500 has the added advantage of being touch sensitive. While the keys themselves are not graded, the touch sensitive feature allows for better dynamic expression while performing.
Despite this small advantage, they are, for all intents and purposes, basically the same instrument with minor differences in appearance and feature. 
Casio LK-265
This model is very similar to the Casio CTK-2550 but has a better speaker system. Additionally, the keyboard on the LK-265 features the use of lighted touch response keys that makes it easier for users to track their playing and improve their skills. Furthermore, the LK-265 has the same features as the CTK-2550, including the dance music mode option.
However, even with this model there isn't much of a significant difference to justify why users should spend more money.