The Korg SV1 is a reliable digital piano/keyboard which is designed mainly for stage use. In truth, this is a very versatile product which can be used in a variety of scenarios as a musician.
The Korg SV1 88 key is the main model that people tend to purchase, however, there is also a Korg SV1 73 model. As you would expect, this has 73 keys instead of 88 and this is great for stage use as it is compact and more portable.
When you hear the words 'digital piano' you probably don't instantly think of Korg. The brand is best known for synthesizers and other music gear, but don't let that fool you, this piano deserves attention as it has some good features.
Korg SV1 Specs & Features
Sounds: 36 sounds in total with six banks of six different sounds.
Keys: Full size with hammer action for a realistic feel.
Polyphony: 80 notes.
EQ: Bass, Mid, Treble can all be controlled.
Effects: Compressor, Boost, U-Vibe, Amp and Cab Simulators, Vibrato, Tremolo, VoxWah, Chorus and phaser, multiple reverbs and Tape Echo sound.
Demos: 36 incorporated demo tracks.
Dimension: 88-key (1356 × 347 × 157 mm) 73-key (1143 × 347 × 157 mm)
Included: Power cable, Accessory Disk, Korg DS-2H Damper Pedal
Connections: Audio output, Audio input, Headphones, MIDI, USB 2.0, Pedal. Aux input.
Power consumption: 15 Watt
Weight: SV-1 73 = 38.5 lbs or SV-1 88: 45.3 lbs
Tuning: Transpose and fine-tuning options.
Design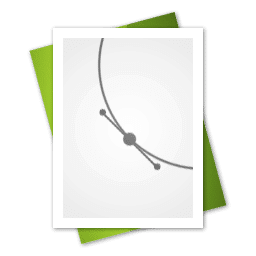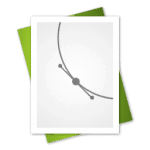 There's something very 'Korg' about the design. It's certainly one of the more unusual looking digital piano models on the market and has a synthesizer feel about the raised control panel.
Instead of the sleek and simple design, Korg have gone for a look which incorporates knobs and controls that could be on a sci-fi spaceship! Maybe this could be a way to keep the arden synth fans happy.
That said, the looks are striking. The model is available in multiple finishes including a matt black. All the knobs and controls can be daunting, but don't worry about this. They don't take much getting used to and the brand is known for having relatively simple interfaces.
Continuing with the synthesizer feel, the keys don't have any synthesized ivory feel as a lot of keyboards include. This feature is normally included when manufacturers are trying to replicate the look and feel of a 'real' acoustic piano. Korg don't seem to worry too much about this.
Another key aspect of the design is the weight. This is a Korg stage piano which means you don't need to keep it in one place, it's designed for going on stage!
While this isn't the lightest digital piano/keyboard on the market, it certainly doesn't weigh too much to take out and about with you. The design is suitable to take on the road for performances and to practice. This is especially true if you go for the smaller Korg sv-1 with 73 keys as it is significantly lighter due to being able to lose just over an octave.
Keyboard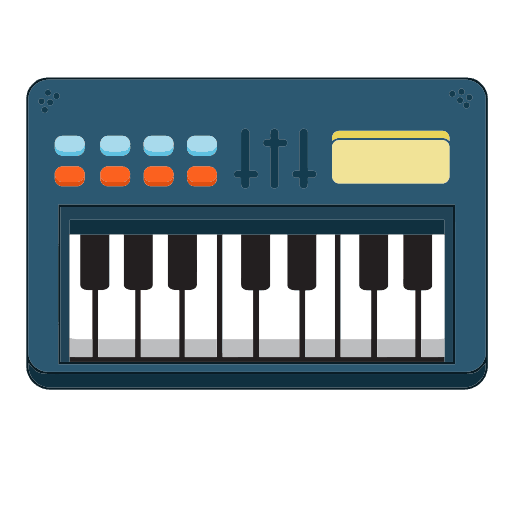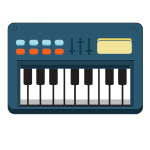 Naturally, you'll have to decide whether you want to opt for the full-size 88-key model or 73-key model. This doesn't have to be a particularly tricky decision to make. To tell the truth, if you're just playing pop and rock songs and using your keyboard for chords and relatively simple melodies, 73 keys may well be enough.
It's worth mentioning as part of our Korg SV1 review that the keyboard has more of a synthesizer feel due to not having any sort of ivory finish. Also, the 88-key model does give you more in the way of flexibility, the 80 note polyphony could maybe be restrictive to high-standard pianists who need to play complex melodies and classical compositions. If you're just looking for a model that simulates a digital piano then this may not be the ideal option for you. We will go into detail on some alternative and competing products later in this review.
The keyboard uses the keybed described as the Korg RH3. RH stands for "real hammer" as the keyboard tries to replicate the feel provided by a hammer action keyboard such as that you would find on an acoustic piano. Tiny hammers are the way acoustic pianos trigger the sounds and by replicating this the keyboard gets a little closer to this feel. It also means the keys are velocity sensitive, so hitting them harder will mean a louder sound.
The RH3 is known for feeling a little different to some of the other hammer actions that keyboard manufacturers incorporate in their designs. It tends to have a little bit more resistance when you play the keys. Also, the key depth is a little bit shallower, so there isn't as far to press down. These are nuanced details. If you are a piano beginner you won't even notice, but for those used to other digital pianos and keyboards this keyboard can require some adjustment.
Once again, it is fair to say that if you are looking for piano-style realism then this keyboard may not be the number one option for you. The feel of the keys may be a little bit too 'spongy' for your needs. However, if you're looking for other features such as sound and plenty of features, and portability, the SV1 is worth considering.
Sound


The Korg SV1 has a high-quality sound to it and is made out of quality components. To get the sound quality through speakers, much will boil down to which speakers (or headphones) you use. There are no inbuilt options on the SV1. You need to hook it up to speakers or a PA system, or plug in some headphones, in order to listen.
This isn't too unusual. Some high-end keyboards and digital pianos don't deal with internal speakers. They know that most people will be connecting to an amp or PA system for practicing and playing live.
On to the inbuilt sounds. This is one of the main factors to consider when you are buying a keyboard or digital piano. There are plenty of sounds built in to the Korg SV 1!
There are six different banks of sounds, this is almost like categories. These sounds are merely starting points as the huge amount of parameters you can control and effects (more on this later) means you can customize the sound far more than you can with many other digital pianos. The sound banks include:
Bank 1: Electric pianos including models of Rhodes and other classic E-piano sounds.
Bank 2: More E-pianos and synth-style pianos.
Bank 3: Clavinet sounds and a couple more electric pianos.
Bank 4: Pianos. This is where you find the sampled piano sounds.
Bank 5: Organs and tonewheel organs. An Italian combo and a VoxCombo.
Bank 6: Strings, choir and brass sounds.
As you can see, this means plenty of choice. There are always people looking for the most sounds possible, but more doesn't always mean better. Having 36 quality sounds like the SV1 is infinitely preferable to having hundreds of poor quality synth sounds.
The sounds inbuilt are mainly faithful reproductions. There are some fantastic acoustic piano sounds. A reproduction of German and Japanese pianos include an upright piano and some 70s and 80s Japanese electro-acoustic piano sounds. It is important to mention that not all of the sounds go by the names of what Korg have tried to reproduce. For instance, the Wurlitzer EP has been recreated among the electric piano sounds. However, it is not described as this sound on the piano. This is presumably to do with copyright.
There's plenty to experiment with besides acoustic and electric pianos. The organs include three variations of high-quality tonewheel models of English and German designs. These are once again modeled on historic models. There's also an American tube-driven organ.
When you get to the other sounds such as the strings and synth models, there's plenty of room for experimentation. You can also include some of the effects, too, which gives you even more in terms of soundscapes you can use.
There is a Korg SV-1 software which is included. When you hook up to your laptop or computer, you can access other parameters and control the sounds in new ways. However, it's a bit disappointing that this model of digital piano doesn't include a way to incorporate your own sounds. It would be preferable if it had some way to download and add more soundfonts to use. For instance, some of the Yamaha digital pianos give access to over 400 synth sounds. A feature like this would improve the SV1.
Features
The following are some of the most vital features to look at when you are considering which digital piano could be for you. These features should be considered before buying a digital piano. Think about what you need from your digital piano and whether different modes or recording/playback are important to you.
Though this digital piano has some fantastic strengths, it was first made in 2009 and not much has changed within it's design. This means that some of the modern features we see on Yamaha, Casio and other digital piano models aren't necessarily included in the SV1.
Modes
A lot of modern pianos let you use different 'modes' to play the keys in different ways. For instance, many have a duo mode which splits the keyboard in half, effectively giving two 44-key pianos which is suitable for lessons. Others have split and layer modes to let you use multiple sounds.
Unfortunately, the Korg SV1 doesn't have any of this. It's not designed to be a digital piano for learners and though it could do with some other modes, it does have some layered sounds which can give a similar effect.
Transposing, Octave Shifting & Tuning
The SV 1 does give you plenty of options when it comes to shifting and transposing your digital piano. These are always useful, but can be especially useful if you go for the 73 key model as you may need it to be more flexible. Being able to transpose or shift octaves gives you this option.
To access these features you can simply press the 'function' button. This gives different tuning curves. While all are similar, they give slightly different characteristics to the sound. There's even a detuned option for a honky-tonk piano sort of feel. The overall tuning is available, and you can edit it. The concert pitch where A is 440 Hz (this is standard tuning) is easy to recall if you do manage to get a little bit lost in terms of tune.
There are also two slots within the tuning to allow you to set your own user-defined tuning and save these for future use. This can be done via the included software.
Recording and Playback
There is no inbuilt option for recording and playback within the Korg SV-1. There's no way to record what you're playing ready to listen back unless you connect to other software or hardware. If you plan to use the SV1 along with a laptop then you can use audio recording software or MIDI recording software in order to record what you're playing. This isn't as easy and convenient as having inbuilt playback, but it's a workaround.
Metronome
Another area that's a little bit 2009 rather than 2019! There's no metronome included. Not a huge deal, you can always buy a separate metronome or even opt for using music software in order to keep a rhythm.
Effects
Though there are some other areas where the SV1 isn't particularly strong, effects is one of the absolutely exceptional features that it offers. If you love customizing sounds by using effects and adding a unique flavor to your sound, the SV1 could be your best friend.
The SV-1 has a few chorus and tremolo effects which have a decent sound to them. These are the sort of effects you commonly hear included in digital pianos. The truly impressive effects include amp and cab modeling. These sounds allow you to simulate running through vintage amplifiers and give an incredible sound. A Rhodes sound fed through an amp has a real bite to it.
On top of these, there are amazing delays and reverbs. These feel very analog and have a feeling of authenticity that a lot of digital effects fail to deliver. You can even choose the type of delay or reverb you want. The plate reverb is a particularly impressive sound.
There are also compressors and limiters inbuilt, this is not something we see too often when it comes to digital pianos. A quality Vox wah and a vibrato sound give another big bonus to the sound.
In terms of effects being built in, we have no problem with recommending the Korg SV1 as one of the very best digital pianos. The effects unit is one that you'd probably have no complaints if you bought it separately.
Connectivity
As you might expect, keeping with the theme of this keyboard not having the most amazingly modern features, there's no Bluetooth connection available. This isn't a huge problem for most people, and there is plenty of connectivity to make up for this within the Korg.
The SV-1 has XLR outputs as well as MIDI in and out for clocking and controlling other devices. It also has an aux input as well as 2 jacks to plug in pedals such as sustain pedals (there's even a sustain pedal included).
The USB setup is a breeze. This is something that most modern musicians find really important, and you can easily use the USB-MIDI compatibility to control your music software. This is something we greatly recommend in order to get the most out of your SV1.
When playing this live as a stage piano (as it is intended to be played) you'll find it easy to connect to amps, PA systems and any other equipment you want it to. Connectivity is not something we found to be lacking in the Korg SV1.
Accessories
There are some accessories included with the SV1. Power cable, A user manual, a disk containing the software that comes free, a very useful music stand which connects to the top of the piano, and a damper pedal (Korg DS-2H)
There are other accessories which can be bought in order to get the most out of your keyboard. Many of these are made by Korg and designed specifically for compatibility with the SV1.
The CB-SV1 Carrying Case is an example. This is a carry case built specifically for this digital piano which should fit with ease and makes it easy to take to gigs and practice sessions. It's designed for the korg sv-1 88 key but can be used with the 73 key model too.
The ST-SV1 Keyboard Stand is the specifically designed stand from Korg, designed to be used on stage with this model of digital piano. This is a rugged stand which can handle a fair amount of stage use! It's also suitable for use with both sizes of SV1.
The PS-1 Footswitch Pedal made by Korg has a reputation of being very high quality and suitable for use with all Korg keyboards with a damper pedal input. However, you already have one of these included in the packaging of the SV1 so this is not an essential purchase at all. You can, however, use it to control other settings, so you might want to expand your arsenal with this pedal.
The XVP-10 Volume/Expression Pedal is another pedal that can be hooked up to your Korg SV-1 and automatically controls the volume, though you can set it to control other things such as the effects levels with a bit of tweaking.
User Reviews
Looking through the multiple Korg SV1 reviews and opinions online it is easy to see the general consensus people have about this digital piano. It's a piece of kit that is very well made, looks great and is suitable for a certain type of musician.
Many of the glowing reviews for the Korg SV1 have come from people who love to play modern and contemporary music. It's not necessarily the best friend of people who love to play classical music.
Classical musicians and those who come from a background of playing classical and acoustic pianos have described the action as "spongy" meaning that playing the keys doesn't feel too true to these types of piano.
Summary
In summary, the Korg SV1 is a great option for portability and gives lots of options for people playing rock and pop music. The fact that there are so many options inbuilt in terms of effects means that this is a brilliant option for musicians who like to experiment with sound a little.
If you're looking for the most modern features such as Bluetooth or even things like recording and playback, this isn't ideal, but for pure performance, the SV1 is a great option.
Pros
Loads of brilliant effects.
Good quality voices and sounds true to their original sources.
Available in multiple sizes for you to choose which is most suitable.
Easy to use the controls even though they look confusing at first glance.
Great connectivity and can be used as a MIDI controller.
Cons
Not the most modern features, no metronome and no recording and playback included.
No synth sounds included as you may hope for when buying a model made by Korg.
The keyboard feels a little bit inaccurate if compared to the hammer action of an acoustic piano.
Our rating
We've given this piano a rating of 4/5 – it lacks a little in the digital functions but the excellent sounds make up for it.
Alternatives
No products found.
A fairly close model from a competing brand is the [amazon link="B0129AM9D4″ title="Yamaha CP4 Stage piano"]. This provides a real competitor and alternative option to the SV1. It is an affordable digital piano, but also has some good modern features including. It has the addition of audio recording and playback and even offers an LCD screen which bring it a bit further into the 21st century. Both options are excellent stage pianos.
If you want a more modern (and more affordable) model from Korg, the KORG SP-280 is cheaper, but still has 88 keys and a brilliant sound. It also has inbuilt speakers. Not quite as professional as the SV1, but perhaps good for beginners.