Our modern world is evolving at a crazy pace – and everything from food to cars has become smaller, smarter and faster. Convenience and adaptability are at the order of the day, and products across the world have been designed and redesigned to meet the average consumer's needs in this regard.
The piano, invented somewhere in the late 1600s by a gentleman named Bartolomeo Cristofori, has also come a long way since its inception. From grand old instruments played by Bach, Beethoven, and Brahms, to more modern keyboards, digital pianos, and synths used by Bieber, Bon Jovi, and Billy Joel… But, the evolution of the piano is far from over, as the recent introduction of roll-up pianos proves.
Roll up pianos are lighter and easier to carry around due to their roll up keyboards. Portability is great, but their piano-like characteristics and excellent sound qualities are just as phenomenal. Sure, a roll up piano is not a baby grand – but it is much more than a silly toy.
Still skeptical? In this article, we'll explain the design elements and benefits that make the roll up piano one of the best musical inventions of our time, before visiting the electronic malls to window shop and review some of the best roll up pianos on the market today.
In a Hurry? Here Are the Best Roll up Pianos
What is a roll up piano?
Roll up pianos, as the name implies, are roll-up versions of traditional pianos. They are offered at much lower prices than electronic keyboards and acoustic pianos, and they are WAY cheaper than grand pianos.
Their flexible style and lightweight design, coupled with the fact that they are battery powered allow for the instrument to be rolled up for remote use and easy storage.
Although there are many different designs, the shape, form – and most importantly – the function of roll up pianos is all the same. They emulate the touch and tone of traditional pianos, and the sound is rendered through an onboard speaker or a set of headphones.
High-end roll up pianos can be connected to smart devices and computers via a USB cable, Bluetooth or Wi-Fi, and some of them have AUX ports that allow them to be connected to even bigger external speakers and other systems.
A great benefit of the hand roll portable piano is that it does not require any real maintenance – nor do the keys ever require the tuning that a standard upright piano would.
Roll up pianos are usually manufactured from plastic, silicone and rubber materials.
The layout of the keys and controls on these instruments differ somewhat – especially in the key-range that they have (variating between 32 and 88 keys). Most roll up pianos have an interface or control panel at one end of the piano that is used to control the output volume and access any additional features and functions that it might have.
How do the keys of a roll up keyboard work?
Any good keyboard should simulate the sensation of playing a traditional piano – and the designers of roll up keyboards have gotten pretty good at executing this.
In a traditional piano, you would press a note, which moves a mechanical hammer. This hammer, in turn, hits a string that vibrates at a certain frequency to play a certain note.
Digital pianos and keyboards simulate this action well – and although you don't have the hammer-action of an acoustic piano, they are designed and described as having weighted keys, or keys with "hammer action" – meaning that they FEEL just like the real deal. This is done with key weights and spring-loaded systems, and these electronic types of pianos react well to touch sensitivity – meaning that it will play the notes forte (loudly) when you press the notes down hard, and piano (softly) when your touch on the notes is soft.
Roll up keyboards work on that same principle. It would be senseless having a bunch of notes, but not being able to control the action of these notes to effectively perform any melody. So, roll up keyboards ALSO have touch response, and some of them even have raised keyboards (that feel like they have some substance under them) in order to simulate the feel of full-sized keyboards better.
As you don't have the luxury of lugging a stringed instrument around, sound engineers spend hours and hours sampling real pianos in order to program each of the notes on the keyboard of these roll up keyboards accurately.
You will find that both the volume and tone color of the best roll up keyboards are spot on, and they REALLY resemble the sound you will get from a traditional piano quite well.
Why do you need a roll up piano?
There are countless good reasons why you should own a roll up piano.
For starters, they are cheap. If you've always wanted to own a piano but your budget just didn't ever stretch far enough, a roll up piano is a cheap alternative.
They're heaps of fun and easy to use! If you have kids who might view an acoustic piano as an imposing instrument, getting them a hand roll portable piano might be a good option for you. Even adults have taken to playing on these instruments – and because their key action is lighter, they are way easier to play on if you're suffering from ailments in the hand (such as arthritis, Parkinson's disease or muscle-related injuries).
They are light and portable. Yes, they roll up easily, and transporting them is as easy as pie. Relocating a grand piano can be a pain – but a roll up piano can fit in a small bag. The same can be said for the need to take an instrument along on business trips or your kid's playdates… it's as simple as roll it up and off you go!
Lastly, they're feature-rich. Most good roll up pianos are programmed with different voices and rhythms that you can use as backing, and creating collaboration tracks and modern music on these is at the order of the day. You can find a roll up piano with a MIDI port that will connect to your computer and pair it with sound engineering software for a richer experience, or you could play whatever you recorded on the recording function on your sound system via Bluetooth.
All of these are features that the traditional piano lacks, and all of these are good reasons to read our buying guide and get your first roll up piano!
How to choose the best roll up piano
Choosing a good roll up piano can be a difficult task – especially if you are not an experienced musician or a tech-savvy person.
It is important that you conduct thorough research before making your purchase. Play on as many roll up pianos as you can, and make sure that the one you decide on represents the best quality your money can buy.
In an attempt to make it easier for you to make a final decision on the best roll up piano for your need, we've compiled a short buying guide of important factors to take into consideration before you go out shopping.
You should give thought to the following:
Price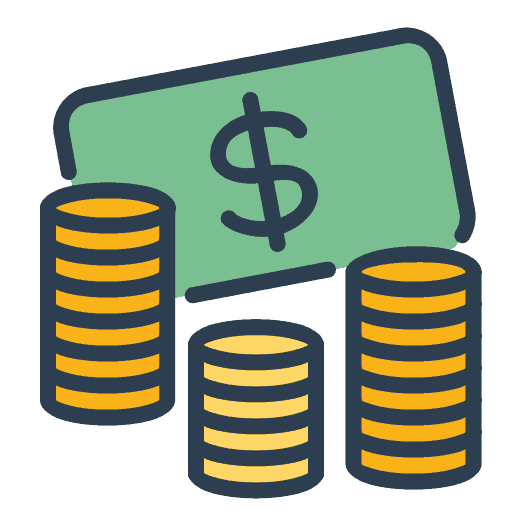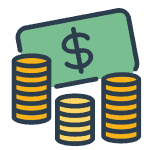 Of course, the most important (and often most irritating) thing to consider before you buy any instrument is the price.
Can you afford it?
Does it offer good value for your money?
Design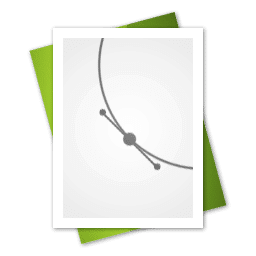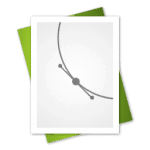 The design represents what you will be looking at and playing on for a considerable amount of time.
Do you like the way it LOOKS? Does the interface and control panel seem user-friendly? Are the ports and connection options easily accessible?
Where do the batteries go, and would you be able to exchange them easily?
Power source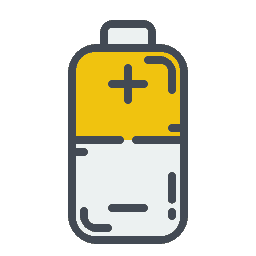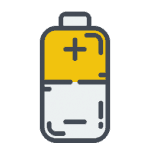 Is the roll up piano you're buying equipped with a rechargeable battery? This is always the best type of piano to go for. If it doesn't have a rechargeable battery, being able to run on electric power is second best.
If battery power is your only option, try going for a roll up piano that uses AA batteries as these are the cheapest, and they'll be easy to find if you take your piano on adventure travel around the globe.
Pitch
The pitch of a roll up piano refers to the way its notes sound. If they sound "off" they could be flat or sharp, and the sampling could be of poor quality. You should pay attention to how the notes at the extremes of the keyboard sounds – you want to get a roll up keyboard with a boomy, deep bass sound, and a bright, clear treble sound.
Sound quality


Evaluate the extremes of the volume output.
If the sound distorts at high volume, the speaker quality is probably sub-par.
At the same time, listen to the timbre quality – do the notes sound like that of a real piano?
There should be a little bit of reverb, and when you hold the note down it should play for a short while before dying away.
Amount of keys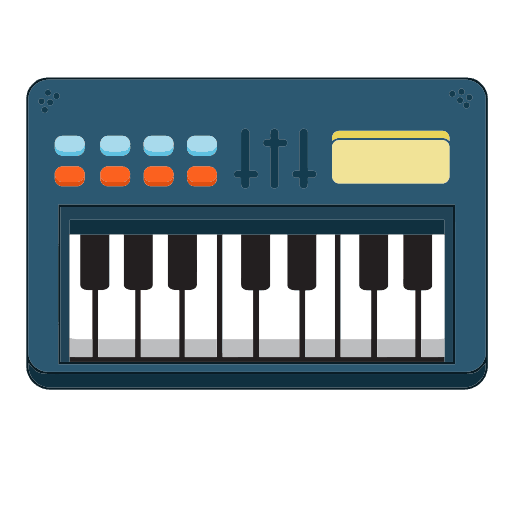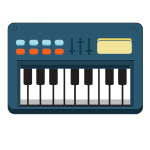 People often ask "How many keys do I need?" to which the only reply is "How long is a piece of string?"
When you buy a roll up piano, make sure that the key range covers your need. If you're buying a roll up piano for a young child, you won't need 88 keys. If you're a novice, or just playing for fun, 61 keys should be enough. If you are Liberace reincarnated, you'll probably want a full size 88 key roll up piano.
Features and extras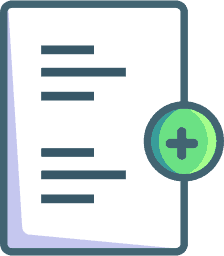 While additional features and extras can add to the sales price of a roll up piano, they do add an element of fun and convenience. Does the piano you're looking at have a built-in metronome? While these can be purchased separately or downloaded as an App, it is great to have one on board to help you keep time.
Are there headphone outputs? Being able to practice while everyone is sleeping or allowing your kids to play their 'secret song' in private can be a great advantage.
Is there a plug-in port for a pedal? And is a sustain pedal included in the price? Being able to make your notes smoother and longer will definitely add to your overall playing pleasure.
While it might be considered an advanced feature, do look at the connectivity options of different roll up pianos. Has provision been made for connection via USB/MIDI/Bluetooth/Wi-Fi? You won't know if you need it until you do!
THE BEST ROLL UP PIANOS FOR KIDS
PRICE: $$
OUR RATING: 5/5
This is known as the IWORD Rainbow roll up piano because of its multi-colored keys that represents the colors of the rainbow. Everything about this little foldout piano screams I`M FUN! and this is a great instrument for a young one looking to get started on a magical musical journey.
This is also a great gift for kids – and weighing only 1.45 pounds means that even a tiny elve would be able to deliver it.
The one selling point that most vendors use when they purvey instruments for kids is its educational value – but not many people have the resourcefulness to teach their kids themselves. Which brings us to what is probably the IWORD Rainbow's greatest feature, and the one that sets it apart from its competitors: The 1K1N mode special teaching function. This function sets all the keys to one tone, allowing kids to just tap keys to the rhythm to play beautiful melodies.
Now, this same piano is available in black and white, but we don't even want to discuss it. Same functions, same size… but where's the fun in a standard black and white number?
The 37 colorful keys perform on soft touch, and there are 8 tones to choose from when it comes to voicing. There are also 6 pre-programmed demo songs to listen to for when boredom sets in.
The built-in speaker renders a decent output, and the designers at IWORD have included a headphone jack for more private practice.
This piano can be powered by 4 AA batteries (which allows for up to 12 hours of playtime). An external DC 6V power supply can also be connected, although this isn't included in the purchase by the manufacturer.
PROS:
It looks fantastic!
The teaching function is amazing and useful.
It has a long battery life.
CONS:
This is far from the cheapest option in this price range.
Rechargeable batteries would have been great.
PRICE: $$
OUR RATING: 4/5
The small and compact Eoncore roll up keyboard weighs about 1.5 pounds and can be carried along in your handbag if you want. The manufacturer recommends this instrument for kids between the ages of 3 and 10 years old, who will have huge fun playing on this little piano – without a doubt.
The 37 standard size keys have 8 tone settings to tickle the aural pleasures of your little one. The 6 demo songs it plays are a great start on the path to music appreciation, and the earphone jack makes practice time without disturbing the rest of the family a possibility.
The one drawback of this roll up keyboard is that it uses 4 AA batteries at a time, which you will have to buy yourself.
The onboard speaker does the job, but it isn't a studio setup, and you certainly won't host an outdoor concert with it.
The best thing about this keyboard is its guarantee – the folks from Eoncore offer a 100% quality guarantee and a 6 months free warranty that accompanies every Eoncore Keyboard out of the factory.
PROS:
It is affordable.
A great warranty offers peace of mind.
CONS:
Many users complained about the sensors on the keyboard being unreliable – you might end up playing a few 'dead notes' now and then.
Although it is marketed as a kids toy, it looks very utilitarian. We don't see kids getting excited by the way it looks.
PRICE: $
OUR RATING: 4/5
Homend entered the market recently with their 49-key version of the roll up piano. This is by FAR the cheapest of all the pianos that we reviewed, and it is probably one of the cheapest roll up pianos available on Amazon right now.
The fact that they managed to produce a 49 key roll up piano on a budget that other manufacturers would make a one-octave toy with, speaks volumes about the ingenuity employed by the designers at the Homend factory. The 49 keys on the roll up keyboard is made from environmentally friendly silicone and is safe for young children to play on.
There are 8 drum modes and 32 rhythm options in its arsenal, and the volume level has 16 different control settings, so whatever calabash you're hearing – or making – can be toned down. A nice feature of the volume knob is that it is illuminated – so it's easy to adjust the volume at night time, and it has a cool glow during the day.
This product weighs 2 pounds, meaning it is well within the parameters of being a portable instrument. It is equipped with an onboard speaker that has a warm tone.
Sure, you can't expect to buy a racehorse on a donkey budget. But, this isn't a terrible piano at all. We rate this is a GREAT roll out keyboard for a young kid who is serious about learning to play the piano and an even better starter piano for the older toddler who needs to practice piano on an instrument that doesn't rip the pockets too deep.
PROS:
It is DIRT cheap
Wide range of octaves with 49 keys
The illuminated volume control looks very cool!
CONS:
This isn't a high-end piano, and you'll realize that – in touch, tone and general feel.
No batteries are supplied, and there isn't a rechargeable option.
There is no port for a sustain pedal, so this will never be more than a toy to a serious musician.
THE BEST 61 KEY ROLL UP PIANOs
PRICE: $$
OUR RATING 4.5/5
The Kiker Tech roll up piano has a lot going for it. Featuring many modern tech-comforts and 61 Keys, this is a great starter piano for all ages.
The keys are made of premium silicone and are non-toxic. They feel soft and seem durable. Your performance is amplified through a small speaker, which gives vibrant feedback of crisp sound. It is possible to amplify the sound even further if the on-board speaker doesn't meet your requirements.
Connectivity is made easy with MIDI out, USB 5V, MP3, Mic, and full Bluetooth options.
Additional features are a standard record/play function, 140 instrument tones and 128 rhythms in the rhythm bank. There are also a few sound effects, and 30 demo songs to inspire your playing.
Another great add-on is the inclusion of an external sustain pedal (which is included in the retail selling price). Simply plug the pedal in, and let the legatos flow – which is what every self-respecting pianist wants and needs!
The built-in 1100mAh rechargeable battery makes it fully transportable, and as with most other roll up pianos, you can take it anywhere and practice everywhere. Portability is really a breeze, with this piano measuring 10.8 x 9.4 x 3.4 inches. It weighs 3.4 pounds, so most people would be able to pick it up with one hand.
When you're buying a roll up keyboard, you really want your mind to be at ease. The Kiker factory offers what they call a "worry-free shopping experience" on all their roll up piano instruments: If you are unhappy with your purchase, they offer a 30-day money-back guarantee. Their 90-day warranty against any defect is testament to their faith in the workmanship in this little piano.
PROS:
It has Bluetooth for wireless transfers.
It comes with a plug-in pedal.
It is backed by a great warranty.
CONS:
The keys tend to 'double play' often – meaning that it will sound the note twice even though you only played it once.
Although the sound is crisp, the tuning is slightly flat.
PRICE: $
OUR RATING: 4/5
The Fosa factory has joined the huge number of manufacturers making some form of foldable piano – and their 61 Key roll up piano is a great competitor in the "Best 61-key Roll up piano" category.
The 61 keys on this piano are tuned to the 5 octaves from C3 to C8 on a grand piano. The flexible keyboard has standard-sized soft silicone keys that are a joy to play on. These keys also action the 128 tones and 128 rhythms in its arsenal.
The Fosa 61 is powered by 4 AAA batteries or an external power adapter. The fact that these batteries aren't rechargeable is a slight drawback – most people buy fold up pianos because they are so portable, and they are convenient to play on the train, on the move, and everywhere that isn't home. Having to find a plug point or splurge on batteries is an inconvenience, to put it mildly. The fact that is measures 15.8 x 6.5 inches is a consolation though, and you CAN still fold it up and put it away.
Despite its drawbacks, this fold-up piano is everything it should be. It does much of what a roll up keyboard would do too – there are keyboard drums, a tremolo function and a sustained sound which negates the need for a sustain pedal.
Its digital display is great, and its record-playback function is a cool feature for kids or other beginners who are still learning to play. Record your performance, and listen to it again… did you make mistakes? Or did you wow the audience? There is also a one-button teaching function to aid the learner still new to playing piano.
All in all, this is not a bad roll out piano – and at a price point that suits most budgets, this is an excellent buy.
PROS:
The controls and digital display screen is user-friendly.
The vast amount of tones and rhythms it has.
This is an affordable option for the price-conscious consumer.
CONS:
There is a slight note-delay.
The batteries aren't rechargeable.
The piano struggles to play more than 2 notes simultaneously – so if your playing style requires a high level of polyphony, this roll up piano will be a grave disappointment.
THE BEST 88 KEY ROLL UP PIANOS
PRICE: $$
OUR RATING: 4/5
This is the big brother of the very popular and slightly cheaper 61 key roll up keyboard made by the same manufacturer – but we chose to review the 88 key version, purely because it has a greater range of functions and it seems to be legions above the entry-level 61 keyed version.
The keys of the Lujex 88 key roll up piano is made from non-toxic environmentally friendly silicone. They are soft to the touch and slightly raised – which creates a more realistic feel. They are durable, and easy to play on – which is what you want when you buy a foldable piano that can be assembled in seconds for a quick (and fun) practice before you roll it up to head back to life again.
The electronic interface located to the right of the piano controls its 140 tones, 128 rhythms, 14 demos, and other sound effects.
The 1000mAh polymer lithium battery is fully rechargeable and can power the piano for between 8 and 10 hours of playtime. A charger is supplied, and it also comes with a sustain pedal and a USB cable that will connect it to your computer.
Unfolded, it will measure 54.3" x 6.3" – very similar to the size of a standard 88 key acoustic piano. This is also the perfect size to practice proper finger placement and advanced melodies!
Lujex offers a 180-day warranty, and all purchases on Amazon is backed by Lujex's policy of free return and refund within 60 days, without needing to provide a reason.
PROS:
Keys are raised for a better playing experience.
The inclusion of a USB/MIDI port.
It has a rechargeable battery.
CONS:
It is on the expensive side.
The interface might be difficult to master – especially for the younger user.
PRICE: $$
OUR RATING: 3.5/5
From when it was first introduced, the Andoer brand of 88 key roll up piano has been met with mixed feelings from buyers. Some love it, some hate it – but we think this is a pretty solid option when you're looking for a full-sized roll up piano.
As stated in its product name, it has 88 keys. These are the standard full-sized silicone-based keys with touch response that most roll up pianos in this category have. The layout is functional, and the LED display screen is easy to read – especially when you consider that it displays your selection of 100 different rhythms and 128 different kinds of tone.
The built-in loudspeaker is NOT great. In fact, many reviewers on different retail sites mention how tinny the sound is – and although that is feedback from the less-than-average timber and sampling that has been programmed on the notes, the speaker itself doesn't have a quality output. Luckily, you do have the option of connecting the Andoer 88 to an external sound output. The one thing that overrides some of the negativity around this issue, is the 12-stage volume adjustment feature that allows you to really set the piano playback volume at a level that suits you in any scenario.
This roll up piano is packaged with an easy-to-understand user manual, a power adapter, and a foot pedal that plugs into the sustain port.
The inclusion of a power adapter is great – but it can also run on 4 AA batteries if you have the need to play it at a venue where a plug point isn't readily available. It is portable and weighs around 2.25 pounds.
Despite its obvious shortcomings, the Andoer 88 key roll up piano is the ideal 88 key roll up piano for adults who will appreciate its functionality and no-nonsense design layout.
PROS:
The inclusion of a sustain pedal.
It functions on both A/C and battery power.
A functional layout that is easy to work on.
CONS:
There is some delay in the sound when you press the keys – so it might take some getting used to.
The sound is metallic, and there is a slight buzzing sound that lingers after a note has been played.
The people have spoken. Average reviews – which is what the Andoer 88 key roll up piano has been getting – usually means that you will be getting an average product experience.
Price: $$$
Our rating: 5/5
Our final review will revisit the masters from the KikerTech factory – this time to review its 88 key roll up piano. It is worth mentioning that they also make a 49-key version, which is smaller and cheaper, and great for kids.
This is the premium offering, and the most expensive of all of the KikerTech roll up pianos – but, don't let that put you off. The price is reasonable, and for what you get, it is an absolute bargain.
The keyboard consists of 88 graded silicone keys, amplified through premium built-in speakers. The keys are soft and durable, and the sound is as close to a real piano as you'll probably get on a roll up piano – crisp, vibrant, and fine tuned to a realistic pitch.
The tone bank boasts 140 different tones, and there are 128 rhythms available if you need a backing band to keep the tempo up for you. All these sounds are powered by the rechargeable battery – which is good tidings for anyone who has ever experienced the irritation of running out of battery power just when you start having fun!
The 30 demo songs are phenomenal and pay tribute to the astounding ability of this little instrument. We are awed by the polyphonic ability of this piano – there isn't a lot of roll up pianos can handle classical repertoire with tritones, or rock and roll chords banging the beat while a melody is played. This one does so exceptionally well.
The LCD screen is easy to read, and the MIDI output connection makes it possible for you to pair your piano with other instruments or electronic devices. There is also a Bluetooth connector, which will communicate with smart devices and other Bluetooth enabled speakers and instruments.
Not many roll out pianos have a Mic input, especially those designed for use by adults. But, who doesn't like a good sing-along? The boys from KikerTech have fitted this piano with a Mic input, for your singing pleasure. The USB port is also used for charging, and there's a sustain pedal jack that actions the plug-in pedal that accompanies this piano.
The Kiker factory offers what they call a "worry-free" shopping experience on all their roll up piano instruments, and this 88 key roll up piano also carries their 90-day warranty against any defect.
PROS:
High-quality speaker and good sound output.
The sensitivity of the keys
It handles polyphony well
CONS:
The pedal feels very breakable – you'll have to tread lightly on it.
Conclusion
It is hard imagining a world without music. And, with the busy lives we lead, it is getting tougher and tougher to find both the time and the place to practice making music as a hobby or pastime. Roll up pianos have really stepped up to the plate, and they make things SO much easier for the avid piano student. At the same time, parents who find the financial commitment of paying for formal music tuition taxing will love the affordable price range of roll up pianos for their kids to practice on.
We chose the IWORD Rainbow as our top pick because it represents a bit of everything that makes roll up pianos special – affordability, portability, and educational value. Their 1K1N learning function is a tool that will develop a love for music in most kids, and the look and feel of the rainbow-colored keys are a joy to play on.
Having a roll out piano with connectivity options, tone and rhythm banks, and most of all lightweight portability is great for practicing and playing around on a piano, anywhere and everywhere. If you don't have one yet, you have no idea of what you're missing out on…
So, happy hunting, and happy buying. Don't let the FOMO get you – they're cheap, easy to assemble, and a heap of fun. May you find the best roll out piano for YOU!