From Bach to Bieber, every musician needs a keyboard at some point in his career. If you're dreaming of becoming the next Steven Spielberg, you'll need a decent piano keyboard. If you're going to show Liberace how the piano SHOULD be played, you'll need a piano keyboard. Hey, if you're a 3-year-old with an inquisitive mind and an insatiable craving to play Mary-had-a-little-lamb at the playschool's annual soiree… YOU WILL NEED A KEYBOARD!
The market is flooded with keyboards of many different designs, all of them offering different functions, a different amount of polyphony, a different amount of keys, and a different amount of everything that the layman or first-time buyer knows nothing about. If you are unsure about what you SHOULD be getting as a musical instrument for a piano protégé, or if you just want to know more about one of the best selling keyboards in the entry-level market: We've got you covered!
In this review, we'll look at absolutely everything you need to know about Casio's all-encompassing 61 key keyboard, the CTK 3500.
Introducing the Casio CTK 3500
The CTK 3500 is a 61 key portable keyboard manufactured by Casio. This is the ideal keyboard for those who are just getting started on their musical journey – specifically because it is so much more than JUST a keyboard.
This keyboard will astound your audio senses with its 400 high-quality tones and 150 built-in rhythms. The folks from Casio have also included a new "Dance music mode" which we'll discuss in greater detail later on – but, you can be sure that this feature will have you tapping your foot along to the beats you're creating! The CTK 3500 also has an impressive piano-teacher-like lesson mode that will get you playing piano in no time at all.
The piano-like full-sized keys are touch-sensitive, and the CTK 3500 is a joy to play on. The integration with Casio's popular Chordana play will allow you to master playing the piano at your own pace, and the onboard lesson structure is simple and easy to grasp.
It is offered at a great price and comes with a power supply. The CTK 3500 is modern enough to impress even the most tech-savvy person out there. The connectivity options, LCD screen, and pedal-input mean that this is a keyboard to be proud of, and this is an instrument that does what it sets out to do:
The Casio CTK 3500 IS a great instrument offered at a great price and the ULTIMATE beginner's keyboard!
More about the Casio brand
You've probably heard of Casio, and you might even have seen a few of their digital pianos before. But, why should you invest in a Casio Keyboard?
Casio is a multinational commercial manufacturing company headquartered in Tokyo, Japan. Their initial claim-to-fame was their introduction of the world's first electric compact calculator – and since then, they have been making digital watches, cameras, mobile phones, and most importantly, musical instruments. During the 1980s and 1990s, the company started manufacturing electronic keyboards, and since then, they have been a force to be reckoned with in this department!
Initially, Casio entered the market by offering keyboards at cut-throat prices. But, the days of Casio being the "grey" or "cheap eastern import" are long gone. Their Privia range of top-end digital pianos is world-renowned for their high-quality finishes, durability, and superlative piano-like characteristics.
What makes ALL Casio keyboards special, is the fact that they are, without fail, durable instruments with a long life. They don't just break or pack up. They are STILL a little cheaper than most of their competitors, and they are usually easy to use. Over the years, Casio has mastered sound sampling to the tee. Their keyboards have a very real piano sound, and while we're at it, their keys are designed to be as close to that of a real piano as you can get.
It would be interesting to know what percentage of piano students started their studies on a Casio… Piano teachers love these instruments, and there must be a good reason for this.
The CTK 3500 is no exception. You can expect an instrument manufactured from high-quality materials, with a user-friendly interface. The CTK is packed with features and programs that students and teachers (and pianists in general) will love and treasure. The Casio CTK 3500 really is the epitome of why Casio pianos are so popular right now.
Casio CTK-3500 Review
Knowing about all the components and specifications of the Casio CTK 3500 is great, but before you purchase one, it might serve you well to read our in-depth review of the CTK 3500 below. Here is what makes this keyboard impressive:
Design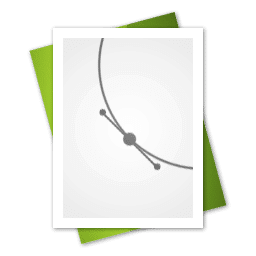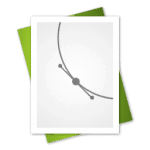 Let's start with the most important factor: The design. At first glance, the CTK 3500 looks almost utilitarian – but don't be fooled. The range of buttons and switches located in front of the pianist at the center of the cabinet is easy to find and operate, and they all serve a purpose.
The 61 Keys on the keyboard LOOKS realistic, and you would be forgiven for thinking that you're sitting right in front of an acoustic piano. The pitch bend wheel located to the left of the cabinet stands out like a sore thumb – but you won't miss it when you need it. Again, the easy access to all controls and the well-thought-out layout on this keyboard attests to the fact that it was designed with the keyboardist in mind.
The lightweight Casio CTK 3500 is easy to carry around, and it really is a go-anywhere play-anywhere keyboard. The fact that it can be powered by batteries adds to its portability, and we can see this little number going on the road.
The clip-in sheet music stand feels sturdy enough, and it holds books without squeaking or growling about it.
The printed function list at the top of the keyboard complements the user manual and makes it easy to activate the functions available.
The LCD Screen centered right in the middle of the keyboard adds a sense of modernity, finishing the CTK 3500 off with a whiff of elegance and style.
Keyboard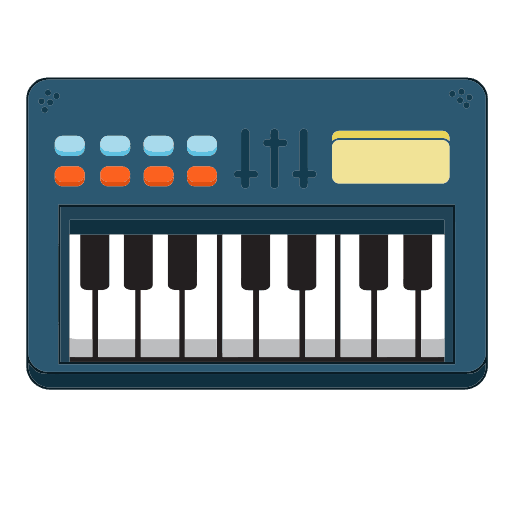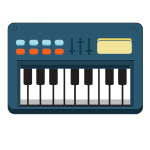 The CTK 3500 is NOT a top-end piano, and certainly not the show horse of the Casio stable. But, it has an easy-to-play keyboard with 61 keys, and they are touch and velocity sensitive. The keys resemble that of an acoustic piano as they are full-sized, and they feel quite realistic.
The sensitivity of these keys is fantastic. Adding delicate nuances by varying the amount of pressure with which you play will allow you to achieve greater music expression than a standard keyboard with normal spring action keys without touch response.
Speaking of which, the keys on the CTK are actioned by a spring-action system. These aren't the same as hammer-action keys, and the keys aren't weighted – meaning that they are quite "light" to the touch. Some see this as a drawback, but it counts in the favor of those new to playing the piano. Little kids, especially, will have a great time playing on the CTK 3500, as the spring action won't wear their tiny wrists, small muscles, and fingers that aren't fully developed down easily.
Sound


The Casio CTK 3500's speaker system comprises of two 3.9" speakers with a 2W output each. While this isn't breath-taking by any means, it is sufficient for the pianist who wants to practice indoors. Sure, this isn't a live or concert piano, but it goes quite loud if you keep its relatively small size in mind!
To back the onboard system up, the CTK 3500 is fitted with a headphone jack. Having a decent set of headphones plugged in will increase both the quality and the volume output tremendously – and we would really recommend that you invest in a compatible headset (if you're unsure of what to buy, read our list of recommended accessories at the bottom of this article for some ideas).
The headphone output can also be used to connect the keyboard to a mixer or amplifier if you need to do a live performance – so you DO have the option of playing a really loud performance on the CTK 3500.
The Casio Sound Engine is known for its great quality – and the sampling they do is out of this world. The piano, electric piano and even the pipe organ sounds are quite good, and you have a total of 400 instrument voices to choose from.
There is a further 100 integrated rhythms and accompaniments that adapt to what you play, as you play it. Think of this as a "smart accompaniment" that follows YOUR lead!
The sound is customizable to a great extent, as you have the modulation wheel and 10 levels of reverb to complement the instrument sound you select. There is a range of different settings like Hall piano, studio, concert and many more, which changes the timbre qualities of the sounds that the piano emulates.
We need to make mention of the 48-note polyphonic capability of the CTK 3500. If you don't know, polyphony is the number of musical notes that a keyboard can play (or handle) at the same time. Most keyboards in this price range feature anything between an 18 and 36 note polyphony, but the folks from Casio have managed a one-up. A 48-note polyphony is much more than an amateur pianist will ever need, and more than enough for you to play fairly complex melodies and arrangements with.
Lastly, there is a 60 song demo-bank to inspire your playing – or soothe your ears after a long practice session.
Display
The LCD display screen is top-notch. It is bright and easy to read, and the screen functions as a great guide while you're changing settings or making adjustments. It also gives feedback as to what instrument or accompaniment mode is selected and gives visual feedback of the note you're playing – showing how it is notated, and were on the keyboard you're playing. Like pilots flying with instruments at night without visual aid, this screen makes it possible for you to play piano without audio aid!
This screen is also the main aid when the Step Up Lesson mode is selected – and although it is small, you'll be able to read it like a music-handbook.
Features
As we've mentioned before, the Casio CTK 3500 is a feature-packed keyboard. And, we're not using the term feature-packed loosely here…
These are the main features included in the CTK 3500:
Pitch bend wheel
The fact that the Casio CTK has a pitch bend wheel still astounds us. These wheels are usually reserved for the Rockefellars who fork out considerably more capital than the selling price of this entry-level keyboard.
So, what is a pitch bend wheel? As the name suggests, it "bends" the pitch. Rotating the wheel upward or downward will change the pitch output as you desire – either to be sharper (when you move the wheel up) or flatter (when you move the wheel down)
This is a great function to have when you're playing ethnic-style sounds, or when you simply want to joke around with a rock & roll tune.
Transposing, Octave Shifting & Tuning
The CTK-3500 has a transposition function, which will allow you to transpose the keys up or down. Octave shifting is done through transposition, allowing for up to one octave.
We've mentioned the pitch bend wheel, which allows for a certain amount of tuning too.
You might've heard this one before, but it's just too good not to share: What's the difference between a piano and a tuna? You can "tuna" piano, but you can't piano a tuna!
Recording and Playback
One of the very few drawbacks of the Casio CTK 3500 is that it has no record/playback function. While most people (and even young kids) own smartphones or devices which could take care of this need, it would be splendid to have a recording feature on-board for those practice sessions when you want to listen to yourself play to spot mistakes.
Modes
The Casio CTK-3500 has a legio of helpful modes and programs. Most of these are based on learning how to play, and in assisting the novice player to sound better
Lesson mode
The Step Up Lesson mode utilizes the full range of Casio's 61 key keyboard and takes control of instructing you how to play in a step by step fashion. This lesson mode can teach you up to 60 different songs, in a very logical easy-to-learn way. This specific model has received much acclaim, and it is really useful – we'd even go as far as saying that it eliminates the need for a piano teacher in the initial phases of learning!
The lesson mode essentially has two phases:
Firstly, they have a mode they call STEP UP LESSON.
Most piano students will attest to piano teachers telling them to break their songs up in short phrases and to master the song they're learning bit-by-bit. Step Up Lesson does exactly that – breaking the song you selected up in phrases, helping you to master each phrase in a step by step fashion at a pace that suits you until you're ready to move on.
Tuition is done via the LCD display, which lets you learn both the way that music is notated and where it is located on the piano.
The second part of the lesson mode contains the VOICE FINGERING GUIDE.
If this guide is activated, the keyboard will help you to practice the correct hand position and fingering of the song you're playing by calling the relevant fingers you need to use for each note out in a simulated human voice.
Dance music mode
Once you've mastered learning your first song in the lesson mode, you can trigger the Dance Music Mode which will have you playing along with 50 different styles of built-in dance music rhythms.
The Dance Music Mode uses the lower third of the Casio's keyboard to generate the dance beats.
Remember that all the voices we spoke about earlier are available in this mode – so you could use the drums, synth, or any other instrument to play along in the Dance Music Mode.
Using this mode is really easy and fun – even if you're making up melodies as you go and not playing along to the lesson mode.
So in short: Trigger the Dance Music Mode, and you've just about triggered the start of a party!
Chordana Play App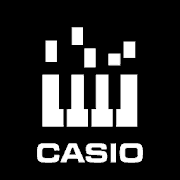 The Casio CTK 3500 comes with a free inclusion of the popular Chordana Play app. This app has 50 built-in songs and relevant guides that teaches you to play them.
Further benefits of the Chordana is that you can convert any song in your library to a MIDI version, and store it on the CTK-3500 to play it again offline. The Chordana app has a virtual keyboard display, which allows you to practice on your smart device when you're away from your keyboard. The app also keeps track of your progress, practice time and success score, which turns practicing into a fun game.
While you could download a similar app if you own any other keyboard, it's great that the Chordana Play App is included with the Casio CTK 3500. It is a great companion to the lesson mode already included and should bring a smile to the tech-savvy player's face.
Metronome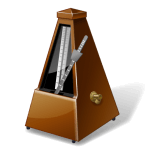 The CTK 3500 has a built-in metronome, which allows you to practice timing and more difficult rhythmic patterns. Gone are the days of the wind-up eyesore that used to sit on top of the piano!
Connectivity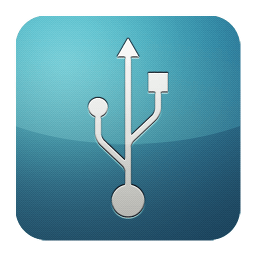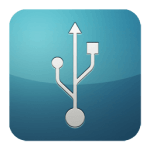 The Casio CTK 3500 has numerous options when it comes to connecting it to accessories, other systems, and the outside world.
A headphone jack, located at the back, connects your headphone for that virtual surround sound. Having the option of connecting a headphone also makes it possible for you to enjoy more private practice sessions.
Also located at the back, is the pedal port, which will connect a sustain or damper pedal to allow you better control of the legatos and length of the notes in the melodies you're playing.
There is a USB MIDI interface, which will connect the keyboard to a computer. This is a powerful tool if you know how to use it – for instance, you could connect the CTK 3500 to a DAW (Digital Audio Workstation) such as CUBASE and use it as a MIDI Controller.
It is furnished with a USB A-B type cable allowing you to integrate it seamlessly for whatever MIDI use you have in mind.
Quick Note:
The manufacturer rated that the Casio CTK-3500 will connect to and operate on the following systems:
*Supported operating systems: Windows®XP Home Edition (SP2 or later), Windows®XP Professional (SP2 or later, 32-bit), Windows Vista®(32-bit), Windows® 7 (32-bit, 64-bit), Mac OS®X (10.3.9, 10.4.11 or later, 10.5.8 or later, 10.6.7 or later)
Accessories
The best keyboard stand for the Casio CTK 3500
Having a cool keyboard is one thing, but it will be utterly useless if you aren't comfortable while playing on it. While many people just plunk it down on a table, we'd recommend investing in a sturdy keyboard stand that you can set at a suitable height for your playing pleasure.
ChromaCast CC-Kstand
This double-braced X-style keyboard stand is sturdy and durable. It was originally manufactured for use with full-sized digital pianos so you wouldn't have to worry about it collapsing on you. The ChromaCast is fully adjustable and comes with locking straps to keep your CTK 3500 in place while you play.
On-Stage KS7190 Classic Single-X Keyboard Stand
On stage makes this classic style single-X keyboard stand that has become widely popular over the years. They're affordable, easy to assemble, and their arms are fully adjustable to accommodate a keyboard or digital piano of any size.
Hamzer Adjustable music keyboard stand
This all-metal X-frame stand has 7 different height adjustment settings and non-slip end caps that will prevent your keyboard from falling off in-play. It is solid and well built and will protect your keyboard from falling over or moving around while you play.
The best pedal for the Casio CTK 3500
No pianist gets a black belt in piano without mastering the sustain pedal. If you'd like to level-up on both your ability and the way that the keyboard sounds, you should consider getting a decent sustain pedal which you can plug into the CTK 3500
M Audio SP 2
The M Audio SP 2 is a universal sustain pedal with a piano style action. It sports a 6-foot cable for comfortable positioning and comes at a great price!
MaxLLTo Sustain Pedal
One of the cheapest pedals currently available on Amazon is the MaxLLTo sustain pedal. The ¼ input jack makes it compatible with the Casio CTK 3500, and the golden piano-like pedal does the job just fine. If budget is your main consideration, this is the one to get!
RiToEasysports WTB-004 tenuto sustain pedal
This cube-like pedal is ideal for the more experienced pianist who would require its half-pedaling capabilities. Although this type of pedal has the tendency to slip around in-play, it is more portable than the bigger piano-style pedals recommended above. If you will be traveling with your CTK 3500, we'd recommend this pedal – easy to roll up and port around, and more than capable of doing the job of a hard-working sustain pedal.
The best piano chair for the Casio CTK 3500
So if you bought a stand, you'll probably need a comfortable piano chair. Unless you have the stamina of Jerry Lee Lewis or Fats Domino, you don't want to be standing behind the piano rock-n-roll style for hours on end. Here are the best piano chairs we could find:
RockJam KB100
The RockJam KB100 is a sturdy, X-frame chair with a padded seat, that is comfortable to sit and play on. It is fully adjustable and can be folded up easily if you need to store it away. As a company, RockJam has proven to manufacture durable products that users have come to love and trust – so you just can't go wrong with this one!
Greenpro adjustable padded piano keyboard bench
This "little" chair can hold up to 370 lbs. The seat hosts a thick cushion that is comfortable enough – although bigger players might find it a bit unstable. The end caps on the X-type stand are padded with rubber to prevent scuff marks on the floor where it is positioned. This is an excellent piano chair for younger players.
ChromaCast CC-FBENCH
The 2" cushion on the ChromaCast CC is comfortable, and the steel tubed X-frame that holds it feels well made. This is a really affordable bench, and it has numerous great reviews on Amazon. It folds flat for easy storage and transport and holds end caps at the feet to prevent it from slipping around while you play.
The best headphones for the Casio CTK 3500
As we mentioned before, the onboard speakers of the CTK 3500 aren't the greatest. Having a decent set of headphones will increase the sound quality you're hearing to a great extent, and offer you the opportunity to play the keys in private. These are the best headphones for your Casio CTK 3500:
Yamaha RH1C Portable Headphones
Yamaha, known for everything from motorcycles to top-end Clavinovas manufactures some of the best headphones to be found as well. The RH1C is a cheaper model, but it has great abilities and superb sound. It has a frequency response of 20 Hz – 20 kHz, and it has an 8-foot cord. You'll be able to use this set standing up while you rock and roll, and sitting down while you play romantic melodies without it becoming uncomfortable or stretching the cord.
Behringer HPS3000 Studio Headphones
Behringer is a manufacturer of top-notch headphones and sound systems.
Buying this set of headphones for your CTK 3500 will get you an ultra-wide frequency response with high definition bass sounds complimented by super-transparent highs – everything you need if you want to have great sound.
AmazonBasics Over-Ear Studio Monitor Headphones
Let's call these the Rolls-Royce of headphones suitable for the Casio CTK range. They're a bit more expensive but well worth the investment. Featuring contoured ear-cups and a self-adjustable, flexible leather headband, this is a comfortable set that you could wear for hours on end.
The sound output is phenomenal, and it looks elegant. If you can afford it, buy it!
User reviews
We're nearing the end of our Casio CTK 3500 review – and as you can see, we're mighty impressed with it. It seems like the public at large agrees… this IS a stunning keyboard!
Over 300 reviewers gave the CTK 3500 an average review of 4.3 out of 5 stars on Amazon, with the overwhelming majority of them very pleased with their purchase.
Many of the reviewers mentioned that they were beginners, or that they bought it for a student. And, many of them mentioned how impressive the range of functions and the on-board lesson mode was. Some mentioned that the sound wasn't impressive, but most of them concluded that this is an excellent value-for-money purchase.
Summary
Casio keyboards are known for being reliable and durable – and the little CTK 3500 is no exception. It reflects excellent workmanship and attests to the fact that it isn't Casio's first time at the rodeo.
The sound sampling, well thought out layout and smart music education programs are a testament to the fact that Casio has experience in manufacturing world-class keyboards that are made with the piano student in mind.
The fact that it is so dirt-cheap means that buying a CTK-3500 really is a low-risk introduction into the world of music. And, as this review shows, it is an exciting world filled with sounds, songs, and rhythms – all available at your fingertips.
The compact casing hosts quite a decent touch-sensitive keyboard, and the 61 keys are more than enough for the amateur pianist. The polyphonic capability and connection options make playing intricate melodies and MIDI arrangements a joy.
Sure, it's sound isn't enough to perform pop concerts without amplification… But, it is sufficient. It should fulfill the expectations of the budget-conscious consumer who merely wants something to play and practice on.
The Dance Music mode and the fact that it is compatible with the Chordana Play app is not only cool gadgets or add ons, but confirmation that this is a keyboard that can hold its own in the modern world.
The Casio CTK IS a great keyboard for the entry-level market. While it will last you forever, you might want to upgrade at some point – but while you have it, it will play its part and keep you entertained day in and day out.
We take our hats off to the folks at Casio. We LOVE the CTK 3500 – and in the words of the bygone popstars who named themselves ABBA: Thank you, Casio, for the music!
Total score: 4/5
Although we love everything about the Casio CTK 3500, it doesn't quite hit the 5/5 mark… It comes close, but we would've loved to see better key action, and just a slightly better speaker system.
How does the Casio CTK 3500 compare to the CTK 2550?
The CTK 2550 (full review) is another wildly popular keyboard manufactured by Casio. As it is offered at a slightly lower price than the CTK 3500, many people wonder if it wouldn't be wise to save a few bucks and opt for the CTK 2550 instead. They LOOK very similar, but there are a few important differences. Here's what happens when you put them head to head in a Casio CTK 3500 vs CTK 2550 contest:
Firstly, and most importantly, let's discuss the differences – and let's get down to the important factor, namely the keys. Both keyboards have 61 keys, and both keyboards have a 48 note max polyphony. Neither keyboards have hammer action keys, but the CTK 3550 has a touch-responsive keyboard. The CTK 2550 has NO such thing, so dynamics as a means of expression are out. When it comes to ultimate portability, the CTK 2550 wins by weighing in at only 7.3 pounds – but, it comes at the cost of semi-weighted keys.
The other notable differences are that the Casio CTK 3500 has a pitch bend wheel, which isn't fitted on the CTK 2550. The CTK 3500 also has 150 rhythm presets, compared to the CTK 2550's 100.
Now, let's discuss similarities. Many of the features of these two keyboards are the same – including the mediocre speaker system (2w on either side of the cabinet), the onboard lesson system, Dance Music Mode and the 400 built-in voices. The connectivity options are also similar, including compatibility with the Chordana Play app, a MIDI out port, and a headphone and pedal in port – although it would be silly to use a sustain pedal on the rudimentary keys of the CTK 2550. These keyboards have exactly the same dimensions, and both of them can run on battery power.
When comparing the two, the cheaper and more portable CTK 2550 is a good seller but in our opinion, opting for the better keys of the CTK 3500 should be a no-brainer. You'll get slightly better features and a keyboard that is essentially light years ahead from the CTK 2550 when it comes to playability!
Other Alternatives
Yamaha PSR-E263
Retailing at a very similar price, the PSR is one of the cheaper keyboards on offer from Yamaha. It also has 61 touch-sensitive keys and a range of connectivity options that equals that on offer from the CTK-3500. Where it does fall short, is when it comes to onboard learning modes. And, for some reason the folks at Yamaha have decided not to include the power adapter in the purchase price, so you'll have to buy it separately if you don't want to operate it on battery power.
Casio CTK 4400
If you're willing to spend just a tad bit more, the CTK 4400 might be a good option for you. It has very similar features to that of the CTK 3500, but the speaker system is MUCH better – and that is the one gripe that most people have with it.
The CTK 4400 has 400 tones, 150 Rhythms, and 110 songs – just one example of the expanded range that the onboard features have.
Alesis Melody 61
Although it is not the popular choice, in our view, this is the CTK's closest competitor. It has 61 touch-responsive speakers, 300 built-in tones (with layer and split modes), 300 built-in rhythms and 40 demo songs. It has a recording function (huh uhm!) and it is packaged WITH a stand, bench, headphones, and even a microphone. This whole package is priced closely to what can be seen as a base-line price of the Casio CTK without any extras.
The one drawback of the Alesis is that the sound sampling it has isn't great – particularly with the piano voices. Ultimately, you'd want to play on a piano that sounds like… a piano!