Hotel California is one of those songs everyone knows and it's a great piece to pull out and play for your friends to get everyone singing along. There's a great guitar solo in the middle that will inspire you to learn the whole piece. The original song was released in 1977 and was written by Don Henley, Don Felder and Glenn Frey.
The song was given the name Hotel California because The Beverly Hills Hotel was a big part of the bands lives and career. It has received many awards and has been covered by a lot of different artists throughout the years.
The version of the song which we are going to help you out with here is a beginner friendly one. It will be best suited to those who know a few chords already. We've kept the song as close to the original one although some parts have been taken out to make it easier.
Guitar Chords
We are going to learn the version of Hotel California that uses a capo (click here for no capo version). Your guitar should be set to standard tuning nad the song will be played at 74bpm. Place your capo on the second fret and play all of the chords for the song as if the capo is the nut. Below we have given you the chord charts for each chord that is featured in the song.
A Minor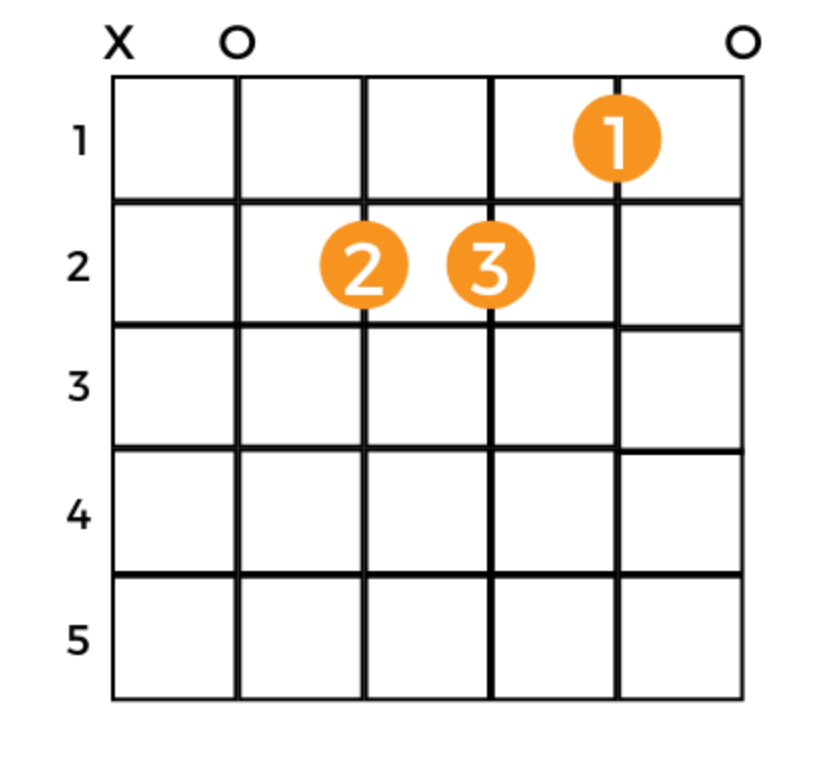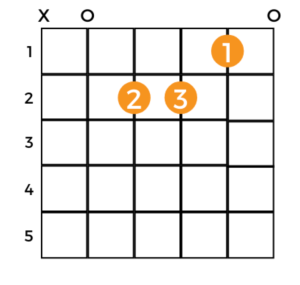 E7 Chord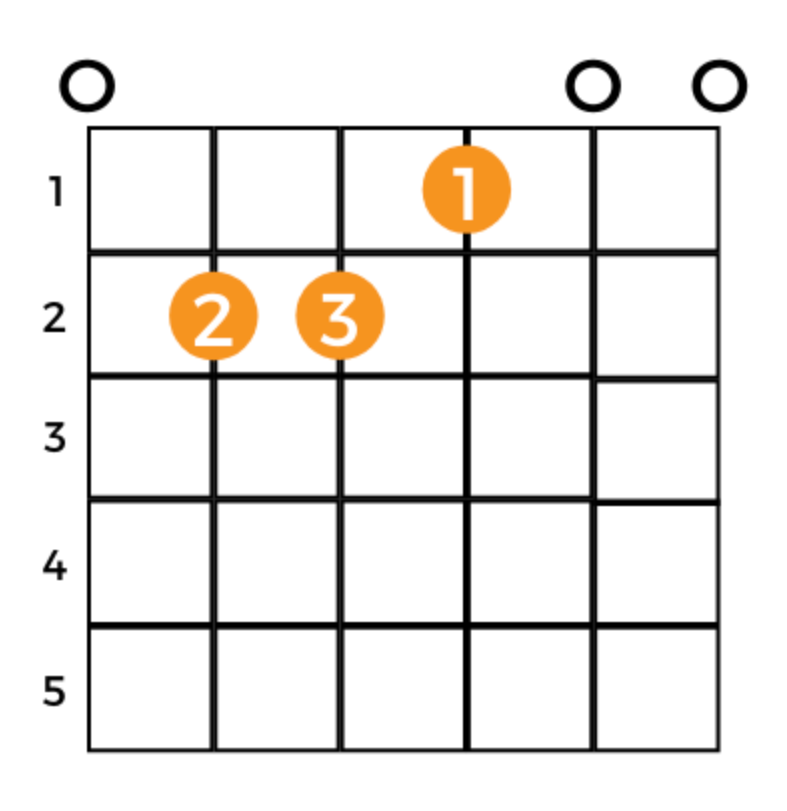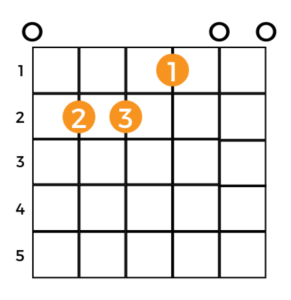 G Major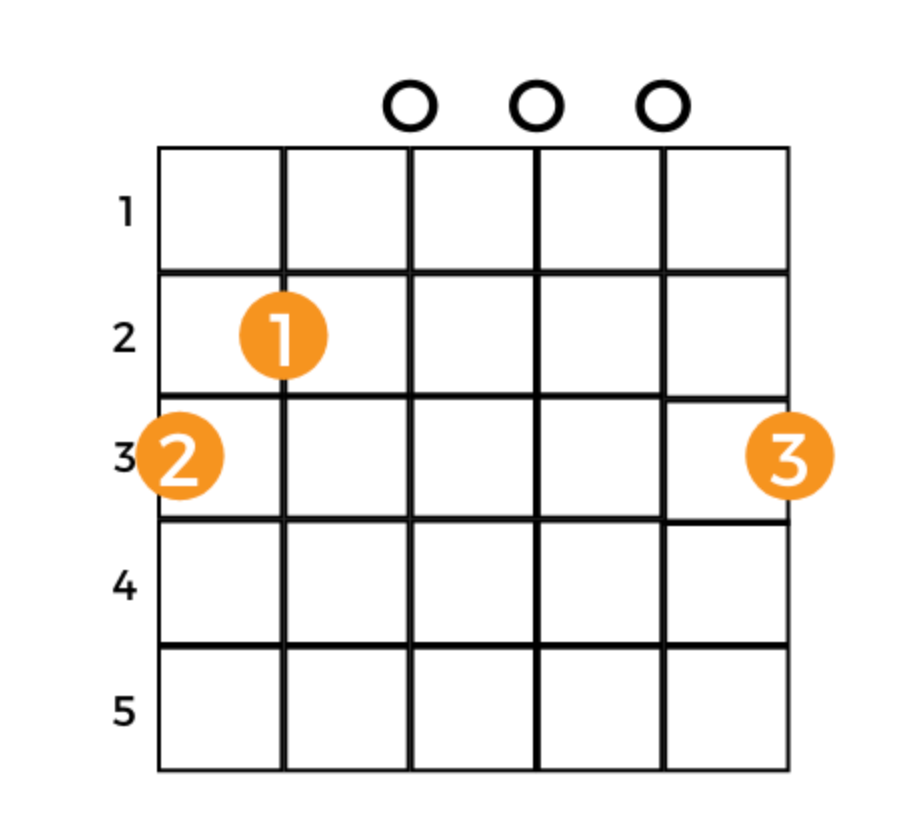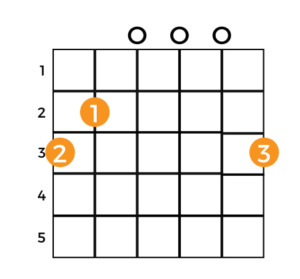 D Major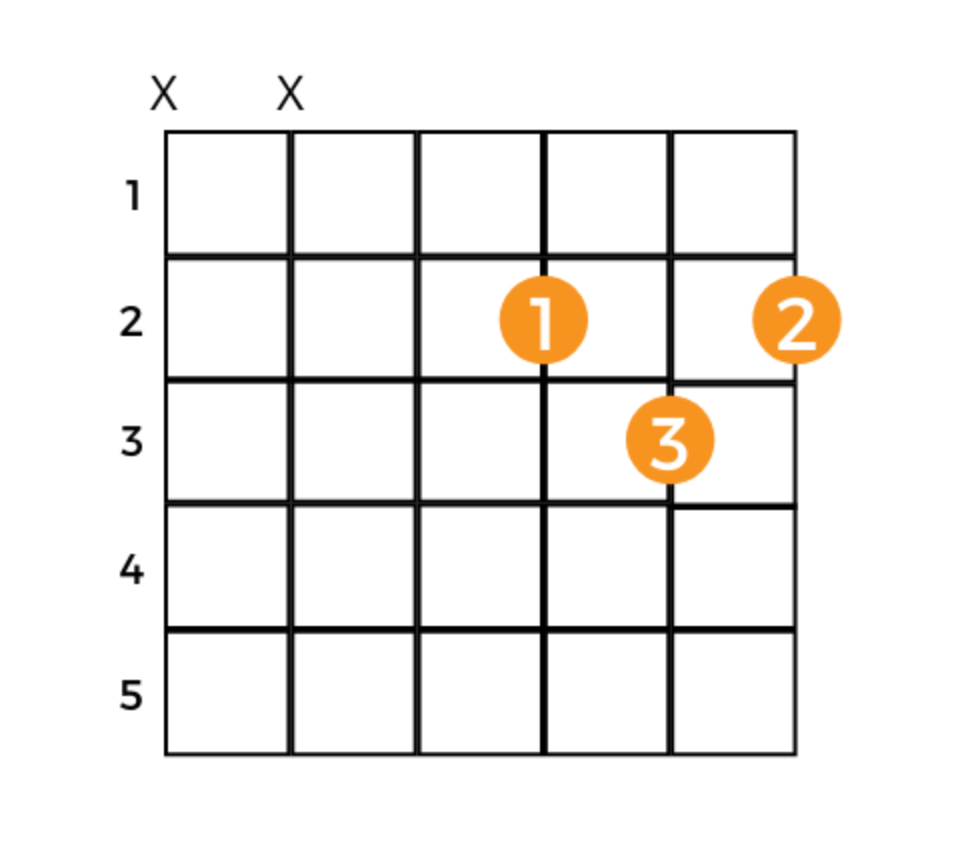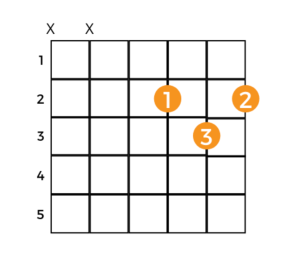 F Major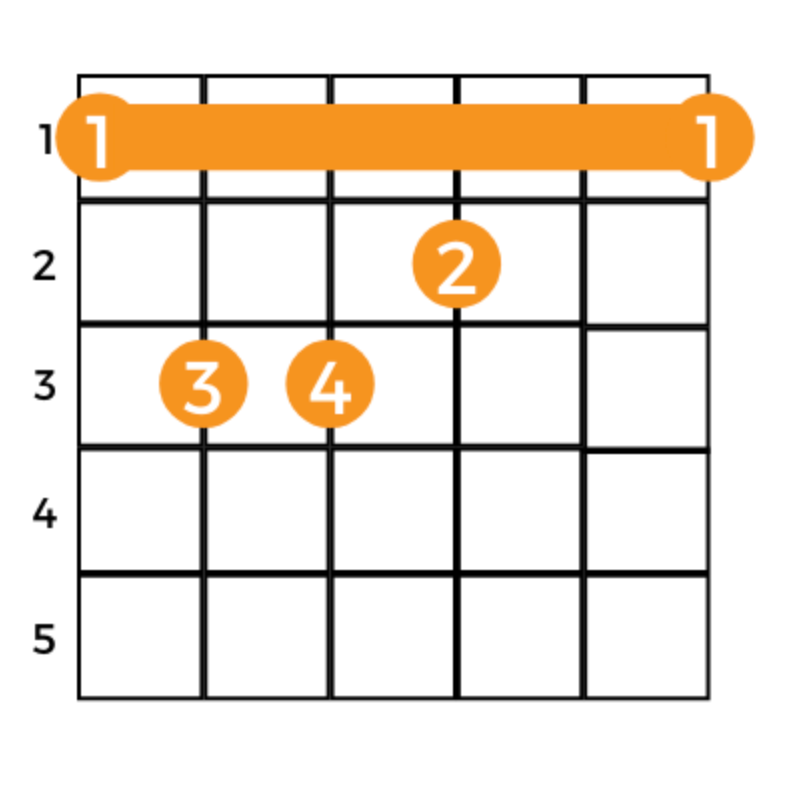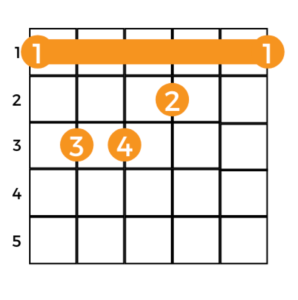 C Major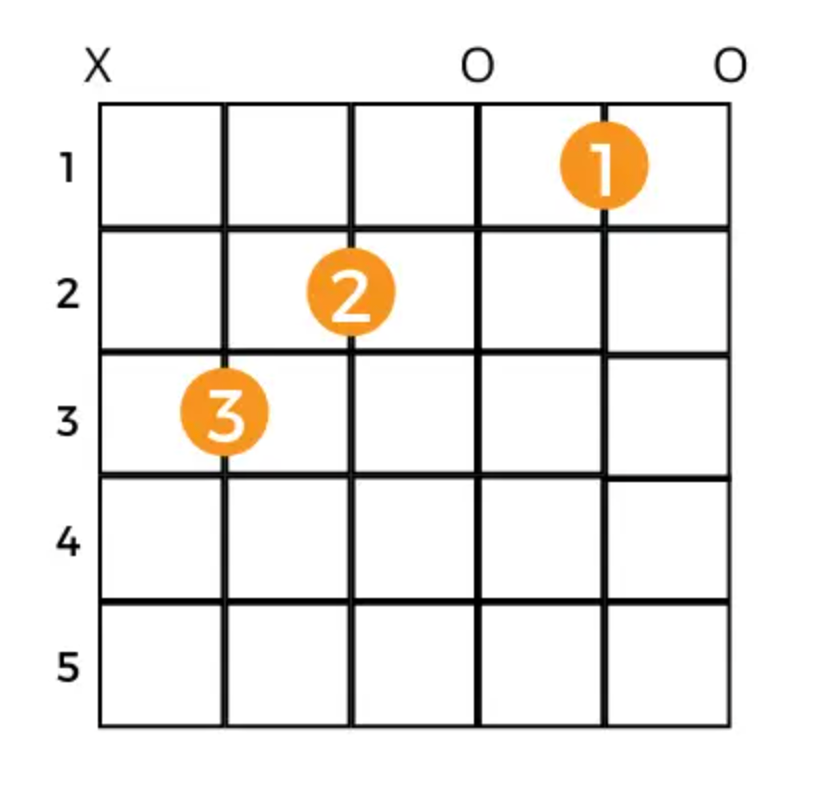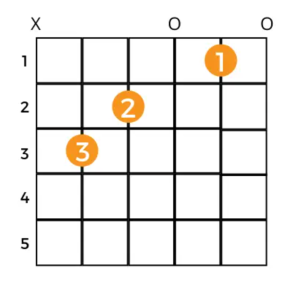 D Minor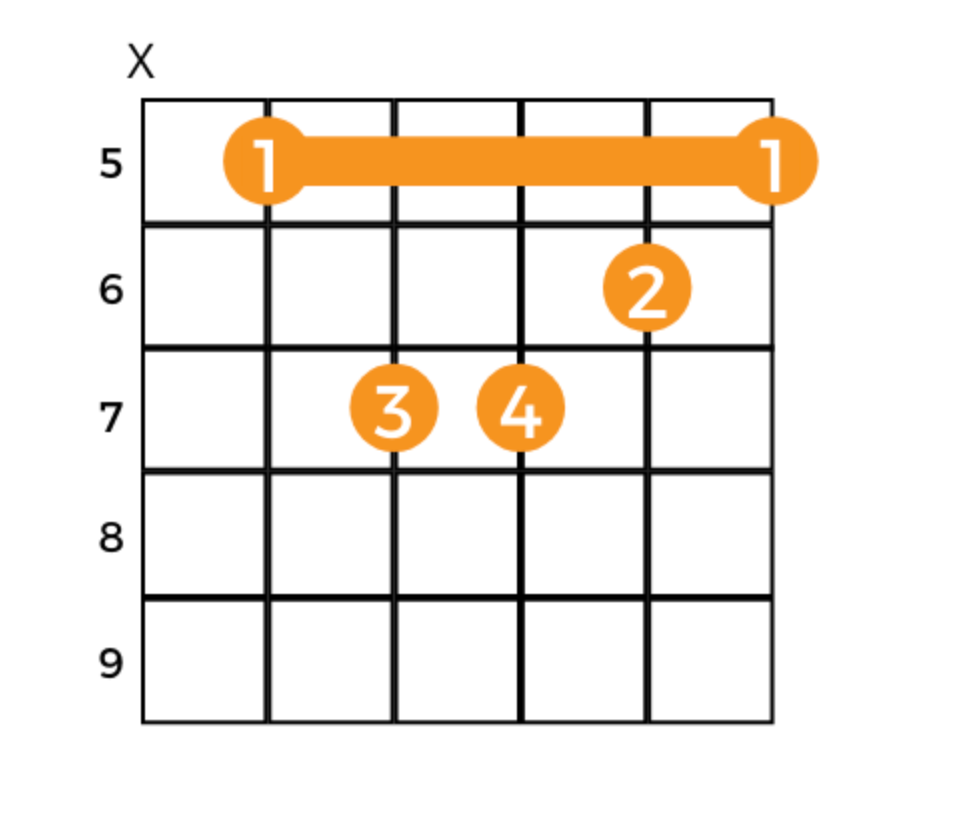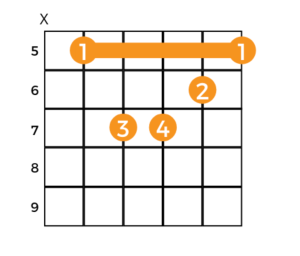 E Major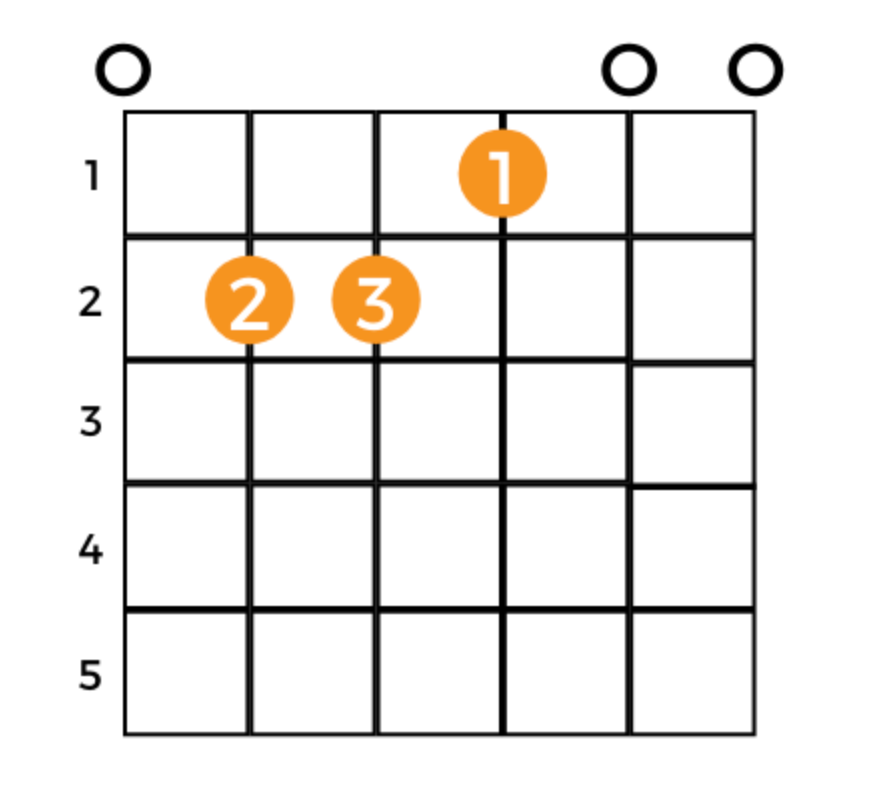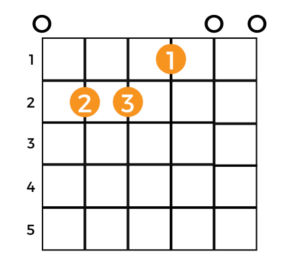 Strumming Pattern

The strumming pattern for Hotel California contains sixteenth notes which can be a challenge for beginners. Don't let that put you off. You can simplify the strumming pattern by picking a chord and strumming down on the first, third and fourth beats when you hit the floor with your foot.
Once you have this down you can start learning the 16th notes. It's important to know that two 16th notes are equal to an 8th note. This means that every time you are counting the beat using your foot you have to strum twice. So every time your foot is down on a downbeat, you should have strummed four times.
As soon as you understand the theory of this then you can start putting it into practice. Your first 16th notes are right at the second beat. The thing you need to remember here is that you strum as you raise your foot on the & beat and then strum three times before you downstrum on the third beat.
The second part of the song comes in at the & beat which is on the fourth beat. This is much easier than the first one. Strum twice after you have raised your foot on the & beat and the strum down on the first beat when you play the next chord.
Playing the Song
Once you have the strumming pattern nailed and you know all of the chords you can work on the chord progression which is the same in all of the verses. The chorus changes slightly but it still uses the same chords you have learned and the strumming pattern. Below we have detailed the yrics and where to play each of the chords. We have also included a video tutorial just in case you get stuck.
Verse 1
Am E7
On a dark desert highway, cool wind in my hair
G D
Warm smell of colitas rising up through the air
F C
Up ahead in the distance, I saw a shimmering light
Dm
My head grew heavy and my sight grew dim,
E
I had to stop for the night
Verse 2
Am E7
There she stood in the doorway, I heard the mission bell
G
And I was thinking to myself
D
This could be heaven or this could be hell
F C
Then she lit up a candle, and she showed me the way
Dm
There were voices down the corridor,
E7
I thought I heard them say…
Chorus
F C
Welcome to the Hotel California
E7 Am
Such a lovely place (such a lovely place), such a lovely face
F C
There's plenty of room at the Hotel California
Dm E7
Any time of year, (any time of year), you can find it here…
Verse 3
Am E7
Her mind is Tiffany twisted, she got the Mercedes Benz
G D
She got a lot of pretty pretty boys that she calls friends
F C
How they danced in the courtyard, sweet summer sweat
Dm E7
Some dance to remember, some dance to forget
Verse 4
Am E7
So I called up the captain; "Please bring me my wine" (he said)
G D
"We haven't had that spirit here since 1969"
F C
And still those voices are calling from far away
Dm
Wake you up in the middle of the night
E7
Just to hear them say…
Chorus
F C
Welcome to the Hotel California
E7 Am
Such a lovely place (such a lovely place), such a lovely face
F C
They're livin' it up at the Hotel California
Dm E7
What a nice surprise (what a nice surprise), bring your alibis
Verse 5
Am E7
Mirrors on the ceiling, the pink champagne on ice (and she said)
G D
We are all just prisoners here, of our own device
F C
And in the master's chambers, they gathered for the feast
Dm
They stab it with their steely knives, but they
E7
Just can't kill the beast
Verse 6
Am E7
Last thing I remember, I was running for the door
G D
I had to find the passage back to the place I was before
F C
"Relax" said the night man, "we are programmed to receive,
Dm
You can check out any time you like
E7
But you can never leave…"
Outro
Am – E7 – G – D7 – F – C – Dm – E7 x5
Conclusion
That's all we have for playing Hotel California on your guitar. We hope you enjoyed this guide. Make sure to check out the other guides featured on our website for more easy songs from lots of different music genres.
FAQs
Is Hotel California hard to learn on guitar?
It's not that tricky as long as you put the practice in, get the chords nailed and the strumming pattern down. Take it step by step and you should be playing this song in no time at all.