Kawai ES8 digital piano is an incredible keyboard with a natural keyboard action and excellent piano sound, featuring the Responsive Hammer 3 (RH3) action, with superior Harmonic Imaging XL Sound Technology which recreates the feel of an acoustic piano.
It is portable, stylish, and contains 3-sensor technology which enhances the playing experience by making it highly responsive. This piano also offers the concert grand playing experience with the latest Shigeru Kawai piano samples.
Although, it is heavy with a weight of 49lbs, despite being portable, but when you place it on a stable stand, you'll care less about the weight.
Kawai ES8 is one of the best digital pianos with a price of less than $2000, featuring a let-off simulation, imitating the sensation of the keys of a grand piano. 
Now, let's go into an in-depth review of the ES8 digital piano. In this Kawai ES-8 review, I will consider its many great features, design, strengths, weaknesses, and what makes it different from others.
Kawai ES8 Specs & Features
Weight – 49.6lbs (22.5kg)
Dimensions – 54 × 14.5 × 6 inches (136cm × 36.5cm × 15cm)
Number of keys – 88 fully weighted keys
Type of keyboard – Responsive Hammer 3 (RH3) action and let-off simulation
Keyboard Response – Touch sensitive with Off, 5 and 2 user types
Pedal – F-10H Pedal unit with half-pedal support
LCD display – 16 × 2 characters
Virtual Technician – Voicing, Touch curve, Sustain resonance, String resonance, Decay time, Key-off effect, Hammer delay, Fall-back noise, Stretch tuning, Topboard, Soft pedal depth, Temperament

 

Rhythms – 100 rhythms with 4-part accompaniment

 

Piano sound – Harmonic Imaging XL, 88 key piano sampling

 

Number of polyphony – 256-note
Sound effect – 11
Reverb types – 6
Number of sounds – 34 instrument sounds with 10 piano sounds
Number of recorded songs – 2 track with 10 songs
Recording/Playback – MP3 or WAV
Modes – Split, Dual, Four Hands (Volume balance, adjustable split points)
Overall Controls – Transpose, Metronome, Fine-tuning
Connectivity – USB-to-Host, Headphone jacks (2), USB-to-Device, MIDI In/Out, Line In/Out, Sustain/Soft and Sustain jack
Amplifiers – 15W + 15W
Speakers – 8cm × 2 + 12cm × 2
Power consumption – 35W
Included accessories – Power cable, AC adaptor, Music rest, F-10H damper pedal with half-pedal support

 

Warranty – 3-years warranty.
DESIGN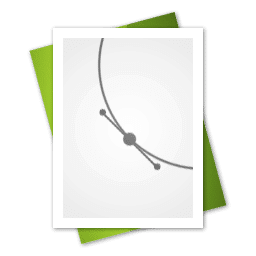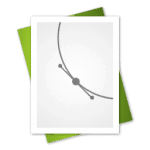 Kawai ES8 digital piano is strong, rigid, but not very compact. It is portable with an elegant design featuring a reinforced keyboard base for additional stability and a metal enclosure.
The wooden side panel is curved with plastic body, to reflect the unique Kawai's acoustic piano design. It also has a long speaker cover that spans through the whole length of the piano.
This piano is a high quality musical instrument with an advanced keyboard action, and built-in speakers, available in a sophisticated gloss black or elegant snow white finish, designed for contemporary and traditional outings.
Although, it is not really light in weight, but can be transported to different places or locations easily with the use of a keyboard bag, to prevent the keys from damage.
With the single-pedal accessory that comes with it, this piano can be transformed into an ultra-compact piano replacement for your studio, lounge, or bedroom, when you place it on the matching designer stand which is purchased separately.
There is a volume slider and about 26 buttons on the control board, which can be used to easily access the features and sounds of the instrument conveniently without using any combination key. The metronome, sound categories, split function, and recording features can also be accessed with these buttons.
The LED indicator embedded on each of these buttons lights up to indicate which of the features is selected, and this helps to figure out the setting used. It also has an LCD display with 16 × 2 characters, which makes navigation easy by showing the parameter or feature currently being utilized.
KEYBOARD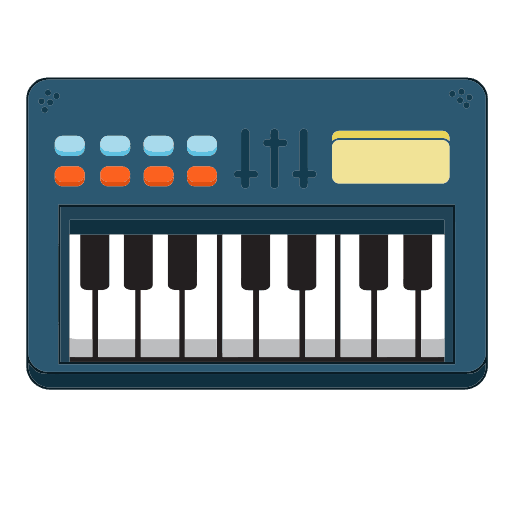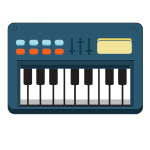 The Responsive Hammer 3 (RH3) keyboard action of the Kawai ES-8 refines the touch of an acoustic grand piano coupled with its realistic movement and rigid, spring less design to offer a smooth and natural playing experience. The accuracy and responsiveness of this instrument keys is enhanced by the triple-sensor key detection system, while the keyboard noise and wobble is minimized by the structural reinforcements throughout the action assembly.
The graded piano keys reflects the heavier bass hammers and lighter treble hammers of an acoustic piano, while the subtle 'notch' sensation felt while playing the keys of a grand piano softly, is recreated in this keyboard by the let-off simulation.
The keyboard action also offers counterweight embedded on each of the keys, to help lighten the keyboard touch during pianissimo passages, and to add a feel of greater substance when the keys are hard-pressed. For an enhanced playing realism, a triple-sensor key detection system is utilized accurately by the RH3 keyboard action. 
The third sensor added to this instrument improves responsiveness when repeating the same key, and it allows sound to be layered. Also, Kawai's action technology monitors the speed at which each key is lifted, to influence the release character of the piano sound, thus providing a greater range of expression between staccato and legato playing.
The key tops are Standard Ivory Touch with matte finish, which absorbs moisture and oil from the fingers to prevent it from slipping, thereby controlling the playing performance. 
SOUND


This keyboard has a rich, natural piano sound with an improved sound engine known as Harmonic Imaging XL, commonly found in Kawai's high-end digital pianos. The versatile sound it produces is as important as the key interface, and the speakers are well-built as the keyboard.
The sound engine produces 10 keyboard tones which can benefit all users of this instrument, and all the important component of an acoustic piano is replicated by the sound interface on this keyboard. This means that, with the instrument, the same level of damper resonance is achieved as applicable to the high-end acoustic pianos.
It also offers a richer sound with its string resonance, and gives a minimum touch response to recognize the softest strokes on the instrument. 
The Kawai ES-8 has maximized its sound features to replicate that of an acoustic piano, and each of the notes found here is recorded several times with different volume, to give a dynamic range to the instrument.
The ES8 has 34 instrument sounds including Electric pianos, Harpsichord, Organs, Strings, Electric bass, Vibraphone, Grand pianos, Wood bass, Clari, Choir sounds, and Marimba.
ES8 has three flagship sounds sampled from Kawai's real grand pianos. They include:
Kawai's EX piano tone
Kawai's Grand SK-5
Kawai's Concert Grand SK-EX piano tone
The Kawai's SK-EX piano tone has a full, natural, and authentic resonant sound, and it is the default keyboard tone.
There are also 25 parameters on this instrument that can be adjusted to give you the actual output you need. 
The parameters are:
Piano touch curve
Voicing

 

String resonance

 

Damper resonance

 

Minimum touch

 

Key-off
Damper noise

 

Temperament

 

Fall-back output
Topboard

 

Hammer delay

 

Decay time
Stretch tuning

 

Half-pedal adjust
User key volume

 
Also available are varieties of sound effects known as Reverb effects which gives you a real, ideal, and deeper sound by adding reverberation.
You can adjust the decay length and depth of each of the types of acoustic environments to include: Lounge, Concert Hall, Room, Cathedral, Small Hall, and Live Hall. 
Other sound effects included are:
Ping Delay
Tremolo
Classic Auto Pan
Chorus
Phaser
Classic Chorus
Stereo Delay
Triple Delay
Auto Pan
Classic Tremolo
Rotary
Polyphony
There are 256-note polyphony on the ES8 piano, and this is the maximum number of polyphony offered by any digital piano. With this, you can be sure that, no note will be cut-off, and sound can be heard completely.
Speakers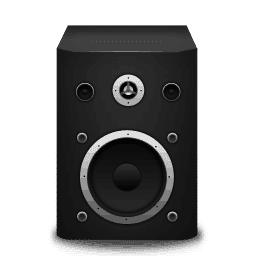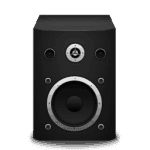 This piano offers two 15W built-in speakers which gives a very good and quality sound like that of an acoustic piano, and it maintains this quality even at maximum volumes. 
These speakers deliver a bold and rich sound, whether you play it at a small party or in your home without any form of amplification. This instruments sound can be optimized automatically by the Wall EQ setting, when it is placed close to or far from a barrier.
It also has a feature that controls the tone with different preset settings which gives a unique sound character at certain frequencies. They include: Bass Boost, Mid Cut, Brilliance, Treble Boost, Loudness.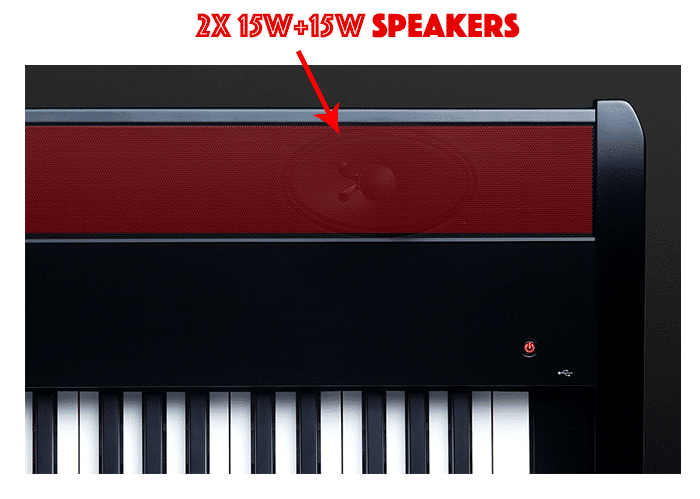 FEATURES
The Kawai ES8 offers good sampling features to further enhance a great playing experience and complement the class-leading RH3 keyboard action and the Harmonic Imaging XL grand piano sound. 
Features such as the Dual, Split, and Four Hands keyboard modes, USB audio recording/playback, and varieties of instrument voices, further enhances a player's performance. Also, there are about 100 professionally-arranged backing accompaniments in the Rhythm section covering a wide range of music genre.
Modes
There are 3 modes available on this piano.
Dual mode, Split mode, and Four Hand mode.
Dual mode
With this mode, you can layer two out of the total number of voices, and play it as one tone. Organ sound can be combined with a choir or piano combined with strings to give a more complex tone with the volume adjusted to balance the sounds.
Split mode
The keyboard can be divided into two different sounds or sections, and a different tone assigned to each section. With the split mode, a particular tone can be played with one hand, and another tone played with the other hand. In addition, the volume balance and the middle point can be adjusted with this mode.
Four-hand
This is also known as the Duet or Duo play, and it can be used when playing piano duets. Enabling this mode will split the keyboard into two identical playing sections, with each section having its separate Middle C but a common Octave range.
Transpose and Fine-tuning
With the transpose feature, you can adjust the pitch of the keyboard in semitone steps, and this is used to play a song in a different key even without using a new key to learn it. The pitch of the keyboard can be changed in 0.5Hz steps with the Tuning function.
Recording and Playback

Just like any good digital piano, with the ES8, you can record and save all your performances. This keyboard offers a built-in recorder that allows the user to record ten songs and save them.
You can also record an entire performance directly as MP3 or WAV audio files, and email them to friends and family who are far away from the piano's sound range. Two tracks can be recorded from each song separately, and combined to get one song with a richer sound.
USB memory devices can also be used to playback MP3 or WAV audio files, after recording and saving the actual instrument's sound to the flash drive, without using any other instrument to create the audio recordings.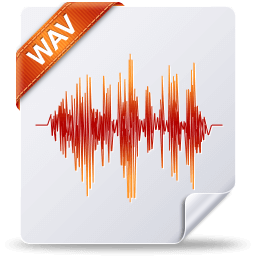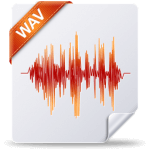 The ES8 has an onboard feature known as 'MIDI Converter'. With this feature, you can play songs and convert them from MIDI to either MP3 or WAV audio format right there on the keyboard. 
Metronome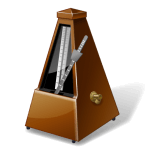 You can use the built-in metronome to practice your timekeeping and rhythms, with an adjustable tempo, beat, and volume.
Rhythms
The rhythm section of this piano offers 100 preprogrammed accompaniments that helps to enhance performance. These rhythms can be generated by varieties of accompanying instruments which include bass, drum, and guitar. 
Every rhythm can be utilized with each instrument, and the accompaniment takes over the work of a soloist. 
CONNECTIVITY
There are several connectivity options available on the Kawai ES8 which makes it easy for all level of players. They include: Headphone jacks, USB-to-Device port, USB-to-Host port, Sustain and Sustain/Soft jack, Line In/Out jacks, MIDI In/Out ports.
USB-to-Device port – This port is located on the right side of the piano, and it is used to record performance in MP3/WAV audio format, and to exchange recordings and files with the keyboard by connecting a USB flash drive to it.
USB-to-Host port – The Kawai ES-8 can be connected to a computer with the USB to Host port, and this creates room for learning, music production, and entertainment, but you'll only need to purchase the A-B USB cable to make the connection.

 

MIDI In/Out port – With a MIDI adapter, you can connect the instrument to a computer through this port, or to other MIDI devices for exchange of MIDI data and files.

 

Line In/Out jack – During a live performance, the Line Out jack allows the piano to be connected to external devices such as an amplifier or a speaker. You can also play music from your smartphone through the Line In jack. Other audio devices or MP3 players can be connected to the piano through the Line In jack using the Male-to-Male cable, to utilize the built-in speakers of the keyboard.
Sustain jack – F-10H sustain pedal unit included with the purchase of the piano is connected to the keyboard through this jack.
Sustain/Soft jack – The F-20 dual pedal unit can be connected to the piano through this jack.
iPad Connectivity & Apps – You can connect the ES8 to an iPhone or iPad using the Lightning to USB Camera adapter or wirelessly using a Bluetooth MIDI device, to enjoy all the instrument's functionality with a wide range of performance, learning, and scoring apps. A Virtual Technician app is also available to provide a sweet way to learn about and adjust the various characteristics of the piano from the user-friendly interface.
ACCESSORIES
These accessories comes with the Kawai ES8 digital piano. These accessories are basic, but they are standard accessories.
F-10H Sustain Pedal
AC Adapter
Music Rest
Owner's Manual
Sustain Pedal
The F-10H single sustain pedal that comes with the Kawai ES8 is of good quality, with the look and feel of an acoustic piano pedal. It offers a half-pedal function which allows you to take charge over the level of sustain applied.
There is also an optional F-20 dual pedal unit which offers both a damper pedal and an assignable soft/sostenuto pedal within a sturdily built portable unit.
This F-20 dual pedal unit can be combined with F-10H single pedal unit to offer a pseudo triple pedal solution for players who require damper, soft, and sostenuto pedals. 
If you need a sustain pedal with an exact look of an acoustic piano pedal, you can consider the Kawai F-301 Grand Feel pedal unit, which is attached to the HM-4 stand to give a complete grand piano playing experience, and also enhance your home decoration with its stylish look.
Stand
The stylish look of the HM-4 designer stand transforms this digital piano into an ultra-compact keyboard. It is crafted from wood and metal, but purchased separately from the piano. It is very inviting and sturdy, ideal for the ES8 piano. 
The Kawai ES8 is secured firmly to the HM-4 stand using four thumb screws which allows easy decoupling of the instrument when taking it for a road trip. A color matching and transparent music rest is also included with this stand to give the piano a complete stylish and professional appearance. 
There are other portable stands that can also be used with this keyboard. They include: World Tour Double-X stand,No products found.,Rock Jam Xfinity X-type stand.
Case
The SC-1 padded gig bag provides a stylish and strong solution to performing musicians for easy transportation of the Kawai ES-8 piano from one place to another. 
It has a thick internal padding and is manufactured from rugged, composite materials with heavy-duty rollers for easy movement. It also has a large front pocket used for pedals and cables. The SC-1 padded gig bag is a vital accessory and a must-have for all levels of travelling ES-8 players.
Headphones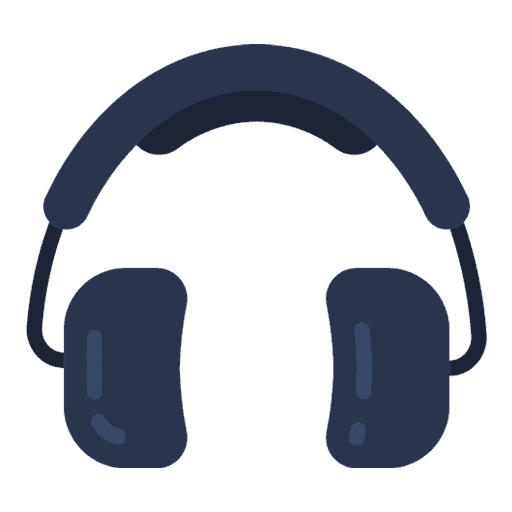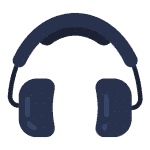 Headphones can be helpful during private practice without disturbing others. There are two 1/4 inches headphone jacks on either side of the keyboard. A good headphone will provide a clear and detail sound that cannot be obtained from the built-in speakers. 
Two pairs of headphones can be connected to the ES8 at the same time, and this is so convenient when there are two players using the Four Hand mode. 
I'll advice you to purchase the headphone separately, because the one that comes with the piano, produces a low quality sound and they are very cheap.
CUSTOMER IMPRESSION
After trying lots of brands as an experienced pianist, I decided to go for the Kawai ES8. This piano is excellent for its price, with great sound and a very solid body, built like a tank. Its key action is superior to few other digital pianos I've come across. Since I got it, I've always been practicing with it.

One thing I like about it is that, it gives the touch and feel of a real piano from the texture of the key tops. Although, it is not a real acoustic piano, but very close, and you can practice on it to get ready to play a concert grand piano, because it trains the hands and fingers to get them prepared for a real piano.

The ability to customize sound is also amazing, and with the Virtual Technician feature, you can tweak the brightness, response curves, reverb, and adjust the string resonance of the instrument. Since I'm a gigging player, I had to purchase the Kawai proprietary case, so as to easily transport it to different places. 

To be honest, this keyboard is made to last for a very long time with its solid body, great sounds, responsive touch, and perfectly weighted keys.
SUMMARY
Kawai ES8 is an awesome piano for serious pianists. Its features are optimized for players who require more from their instruments, and it is one of the best keyboards with a price below $2000. 
The feel and sound of an acoustic piano has been replicated by Kawai in this instrument to give varieties of a real piano tone. You'll be stunned by the Responsive Hammer III action, if you're not used to high-end musical instruments.
Also, being able to adjust the numerous features, will give you satisfaction with the touch and sound of the keyboard, and there are several features which helps to enhance your performance to give a better output. It can be used for a live performance, but it is suitably used at home, especially if you attach it to the stylish Kawai stand. So, if you are looking for a portable keyboard for gigging, I strongly recommend it for you.
The Kawai ES8 digital piano is very portable, with excellent features, and has earned a rating of 9.5/10 .
Pros
High quality build with a metal case
Authentic RH3 keyboard action with Ivory feel and let-off simulation
Advanced Harmonic Imaging XL Sound Technology
256-note polyphony
10 piano tones
Replicates acoustic piano feel
Virtual Technician feature with 15 adjustable parameters
Rich, full, and natural piano sound
Audio and MIDI recording features
Several connectivity options.
Very heavy
Few onboard sounds
Expensive optional accessories

 

No Bluetooth connectivity.
ALTERNATIVES
This Roland portable piano is one of the main alternatives to the Kawai ES8. It has a unique sound generator, and uses Roland's proprietary Super Natural Modelling Technology. It also recreates sound without triggering the recorded sound using advanced modelling algorithms.
This keyboard uses several elements of a real grand to interact differently, which depends on the notes played and how it is played, resulting in a complex and compact sound. This add uniqueness to sounds, and gives room for controls that cannot be achieved with samples.
It also has a well-positioned speaker system featuring two 25W and two 5W speakers, to give a bold and resonate sound, which is enough for the home or a small audience. It has a total amount of polyphony of about 384, equipped with the brand's PHA-50 keyboard.
Although, the Roland FP-90 is not as costly as the Kawai ES8, but they are the best digital pianos in their range currently.
Kawai MP7
This piano has 256-note polyphony with RH2 action, an Ivory Touch surface and Let-off simulation, that replicates the feel and touch of an acoustic piano. There are no built-in speakers, which means that, you can only use headphones, and this is a big drawback. For this reason, some people may prefer to add a few bucks to purchase the ES8.
The main features of this digital piano which makes it stand out include its quality of sound, Controller App for iOS, and the customizable sound settings. It also has a cut-off feature for the speakers, with a sound boost button. 
There are also some good features mostly enjoyed by intermediate to professional pianists, but the features and quality of sound of the ES8 is more advanced.
Have you purchased or used the Kawai ES-8 digital piano? How do you feel about it? Please share your experience.