Yamaha P255 is an 88-key, compact, stylish, and one of the best selling digital pianos in the Yamaha Portable series, that offers a more realistic piano feel and sound.
It has a very portable design, and you will surely get to a new realm of relaxation with its exquisite sound which is completely overwhelming. Due to its portability and built-in speaker system, it can be played at any desired location or setting with or without an amplifier.
This Yamaha P-series special, offers varieties of keyboard sounds such as grand pianos, classic electric pianos, synth, acoustic and electric bass, jazz and pipe organs, and harpsichord, with an incredible sound. You can use these sounds in mixing, mastering projects while collaborating with other instrument players.
The Yamaha P-255 has good design elements and built-in features with a realistic sound, that is why it stands out from other digital pianos of the same level. This contemporary portable piano can be used by musicians who are looking for a digital piano suitable for both live performance and serious playing sessions.
You can get a unique sound with the Controller App for iOS devices, or adjust settings on the touchscreen for convenience.
In this Yamaha P255 review, the special features, specifications, design, superb sound, that makes this portable digital piano so amazing will be discussed.
Yamaha P255 Specs & Features
Weight – 38lbs., 2oz (17.3kg)
Dimensions – 59.9 × 18.8 × 10.6 inches
Number of keys – 88

 

Type of keyboard – Graded Hammer (GH) keyboard with synthetic ivory key tops
Keyboard Response – Touch sensitive with soft, medium, hard, and fixed settings
Display Type – 7 segments LED
Panel Language – English

 

Piano Sound – Pure CF Sound Engine

 

Number of Polyphony – 256 notes
Preset Number of Voices – 24 (4 Grand piano, 4 E. Piano, 4 Organ, 4 CLV/VIB, Others: 8)
Reverb Types – 4 types (Room, Hall 1, Hall 2, Stage)
Equalizer – 3 bands
Sound Boost – 3 types
Modes – Split and Dual/Layers mode
Preset Number of Rhythm – 10

 

Preset songs – 24 Voice Demo songs, 50 piano preset songs
Recording – 10 songs
Number of tracks – 2
Data capacity – Approx. 1.5mB (550kB/song)
Overall Controls – Metronome, Tempo range, Transpose, Tuning, Scale type
Connectivity – USB to HOST, USB to DEVICE, AUX In/Out, MIDI In/Out, Pedal unit jack, Sustain pedal jack, Headphones jack, DC In
Amplifiers – 15W × 2
Speakers – 10cm × 2 + 2.5cm × 2
Power supply – AC Power Adaptor (PA-300c)
Power Consumption – 15W (when using the PA-300c)
Power Button – Auto Power-off Function
Included Accessories – Music Rest, Sustain Pedal/Footswitch, AC Power Adaptor.
DESIGN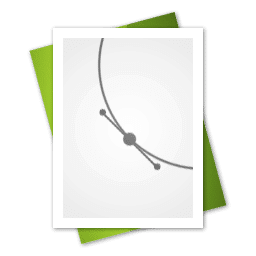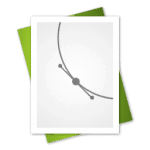 This piano has a classy touch that will surely attract you to it. With a modest weight of 38lbs which makes it portable, and powerful built-in speakers with a good sound selection including: strings, electric pianos, organs, and harpsichord. 
The Yamaha P255 has four 30W speakers producing almost the same sound power as a grand piano. So, if you want a bigger sound with great impact, then this piano is your best choice. 
This instrument is completely justified with all the features and attributes it comes with, and available in either black (satin) or white (ivory) colors. Both colors look amazing, and adds beauty to your home. The look of the Yamaha P255 is further enhanced by its 3-pedal unit LP-255 piano style and the L-255 furniture stand which are optional and it is purchased separately.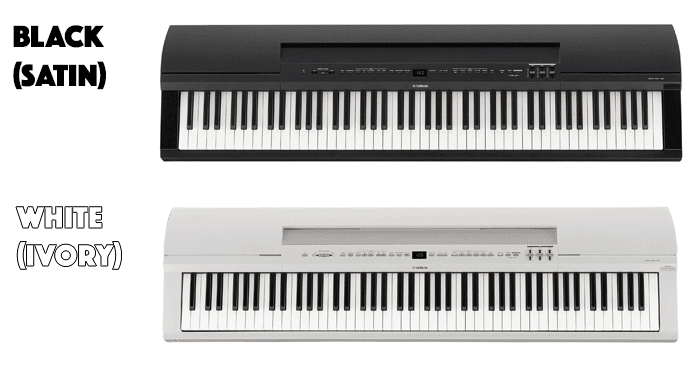 With or without external speakers, you can play this instrument from your comfort zone. It is also easier to use and navigate its control panel, because its design and layout are less cluttered. The buttons on it has a bright, white-colored LED light, instead of the usual red-blooded lights used on other pianos.
KEYBOARD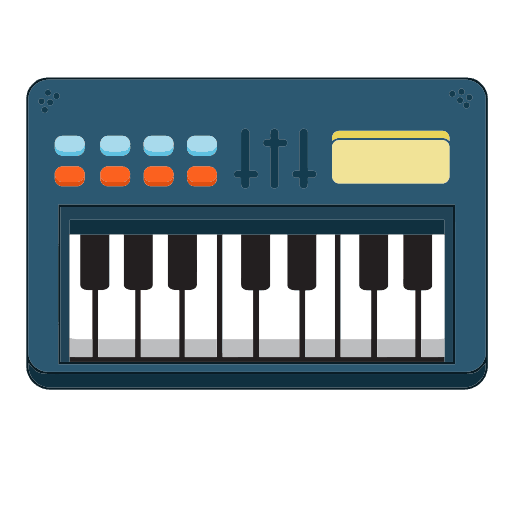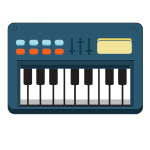 Yamaha P255 offers a Graded Hammer (GH) piano action with full 88-weighted keys. This Graded Hammer key action is found in most of the models of the Yamaha digital piano, but more advanced than the Graded Hammer Standard (GHS), because of its key movement, stability, key action, and weight.
The white keys on this piano has synthetic ivory key tops capable of absorbing moisture from the fingers due to a prolonged play session, thereby preventing the fingers from slipping. The touch sensitivity of this keyboard, response according to how hard or soft the keys are struck. 
Due to the Graded Hammer action, the low keys has a heavier touch, while the high keys has a lighter touch. The Yamaha P255 Graded Hammer action has 2-sensors instead of the usual 3-sensor key action like what is found in the Casio PX560 Portable Pro Stage piano.
Synthetic ivory key tops is simulated on the Yamaha P255 keys to give a more realistic feel of the ivory applicable to the older acoustic pianos. The plastic look from the standard white plastic keys seen on some acoustic and digital pianos is also cut down.
However, I am not a great fan of the Graded Hammer key action, due to the experience I have in playing many digital and acoustic pianos. The GH action is somehow resistant and heavy when you press the keys softly or lightly. I always like the keys to be suppressed easily when playing either lightly or softly so that, it is not tiresome, and I could play more quickly.
SOUND


The Yamaha P255 uses the Pure CF Sound Engine to offer a more realistic sound with its piano voices. It has a powerful built-in 4-speaker system, with 30W of audio power. The speaker systems are two main speakers and two tweeters. 
The pair of built-in 15W amps of this digital piano, helps deliver a powerful sound to its listeners. It also reproduces a feature known as string resonance, which causes other strings to respond to the striking of the string by the grand piano's hammer, thus offering an impressive realistic tone.
This keyboard can be played along with a drummer due to its drum rhythm patterns consisting of 10 realistic sounds. These drum rhythm patterns are made up of sounds such as Rock, Waltz, Latin, Swing, and so on.
The piano's keyboard can be split into two, to give room for another pianist. With this, choosing two different voices is made possible. It is also equipped with equalizer sliders, to allow for the adjustment of the sound to suit your need by moving the sliders. This feature enables the production of shimmering bright tones with a more realistic and powerful sound.
The P-255 has a more upgraded and realistic piano sound compared to its predecessor, the Yamaha P115 or other Yamaha pianos in this price range. Hearing or listening to a keyboard sound may be difficult when the are unwanted sounds around the environment, but with the Sound Boost button of this piano, the keyboard sound is elevated from the speakers with more amplification.
Polyphony
Yamaha P255 has 256-note polyphony memory chip with a more realistic sound, and produces its piano voice with the Pure CF Sound Engine. This amount of polyphony doubles what is obtainable in the older Yamaha P115 which has 128-note polyphony. 
With this polyphony, an advanced music playing is allowed during the recording, layering/playing of two sounds together, and putting a third sound on that recording.
Speakers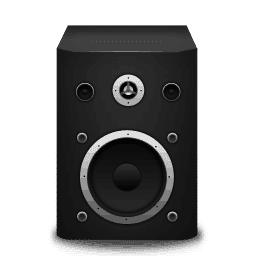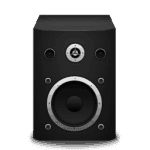 The preinstalled speaker system of this digital piano offers an audio power of 30W, servicing the four speakers of the instrument with the speakers embedded on the rear of the keyboard and facing out, to give more audio power than its contemporaries in the same or lower price range.
This piano can give you a higher output sound on its own, without an external speaker, and the overall volume output when using a good headphone is louder.
FEATURES
This piano uses the Pure CF Sound Engine in its tone generation and Graded Hammer key action system. This key action is the same with that of an acoustic piano, where the keys are lighter at the upper end, and heavier at the lower range. 
The white keys are simulated with ivory key tops which absorbs moisture from the fingers, due to prolonged playing session, thereby preventing it from slipping-off the keyboard. 
The Sound Boost feature on this piano escalates the piano's volume when the need arises, while on stage or when performing live.
Another important feature of this keyboard as mentioned earlier, is the iOS Controller App designed for iPhone and iPad users, and available for download from the Apple store. Connecting the app with the keyboard, creates a more exciting fun and innovations for the player such as; splitting/layering of voice, managing and recording of preset songs to USB, just with one tap.
The Panel lock feature on this piano locks all the keyboard buttons to avoid striking it accidentally during performance. Also, the effects function provides extra options such as tremolo, phaser, vibrato sounds, and chorus.
It also has an automatic power-off feature that puts-off the keyboard after 30-minutes of inactivity.
Modes
Yamaha P255 features two modes; Split mode and Dual (Layering) mode, which could be used to play two instrument sounds at the same time. They offer 24 voices with Split/Dual capability.
By using the Split mode, you can divide the keyboard into two sections to assign different instrument sounds. This means that, one instrument sound such as the drum can be assigned to the right, and another sound like piano, assigned to the left. Splitting of sound and adjusting the split point is made possible with this mode.
Layering of two instrument sounds to give a simultaneous output over the keyboard, can be achieved with the layering mode. 
This is more than an ordinary piano, because you can also enjoy the string section, playing organs, and bass, with varieties of other instrument sounds. Voices can be changed on the piano to suit each of the songs, and it allows you to discover other interesting sounds embedded in it.
Transpose and Fine-Tuning
You can use the transpose/fine-tuning function of the P255 to adjust its pitch, and shift it in semitone steps to play a particular music with a different key, without changing the keys used.
Recording and Playback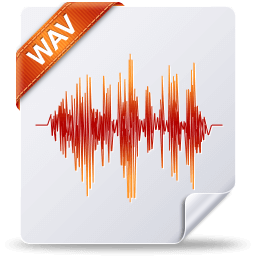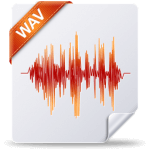 With this P-series piano, you can save your performance in a WAV format as audio songs using a USB flash drive, to be played back on a computer, uploaded online, or sent to a media device. The USB flash drive input jack on the keyboard, allows you to record your performance, play 2-track MIDI recordings, and save them at the same time.
The only downside is that, general MIDI song files cannot be played back or recorded on the P255. It would've been better if this useful MIDI technology was included, but unfortunately, it's not there.
Metronome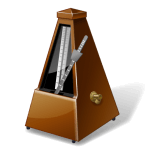 The playing speed and accuracy of timing of a performer, could be improved with the metronome. Such functions can also be adjusted on the keyboard to suit your needs. These functions include: changing or adjusting the time-signature, volume, and tempo of the metronome. A complete versatile drummer with intros and endings, could be a good replacement for old metronome.
CONNECTIVITY
There are various connectivity options on the P255 which can be used to link several devices to the keyboard, and explore its many functions.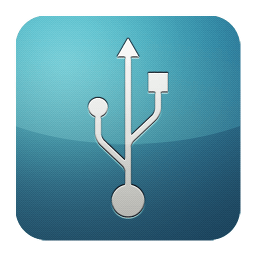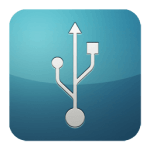 This keyboard offers:
USB output which is used to connect iOS devices to the keyboard
Audio In/Out ports to connect external devices
2 stereo headphone jacks
MIDI In/Out connectors for record and playback in WAV format
Pedal unit jack
Sustain jack
DC In jack
ACCESSORIES
Accessories that comes with the purchase of this keyboard include: 
Music Rest
Sustain Pedal/Footswitch
AC Power Adapter
Other accessories not included here can be purchased separately.
Sustain Pedal
A Sustain Pedal is included with theP255, and it works well for basic sustain functions. A realistic pedaling experience can be achieved with this keyboard due to its efficiency and decay time (the time taken for a particular note to continue playing while holding down a pedal or key). It also offers half-pedaling function rather than the on/off pedal sustain.
Stand
The keyboard stand that is suitable for Yamaha P255 digital piano, is the Yamaha L255B keyboard stand. The L255B is a stylish keyboard stand that will add value to your home digital piano, and it's designed to match the look and feel of the keyboard. 
Your portable piano will also be turned to a home-style keyboard thereby encouraging you to play it. You can also use the fully adjustable and portable Plixio Heavy Duty Z-style keyboard piano stand. 
Case
The Yamaha P255 88-keys, Heavy Padded Gig Bag is suitable for this keyboard. It is heavily padded with a 12mm foam to give extra protection to the keys, due to minor falls. 
It has a zipper closure with different sizes of compartments. The small compartment can be used to store items such as spare batteries, song books, or the keyboard adapter. It also has a padded and comfortable carrying handle.
If you are a musician or a pianist looking for a good keyboard bag for your Yamaha P255, look no further, because this bag is perfect for your instrument and models of other brands with the same size.
Headphones
The Open-air headphones known as HPH-150, has a neutral tone, suitable for use on digital pianos such as the Yamaha P255 or other digital musical instruments. 
It has a clear sound with excellent time projection and a superb separation of sound, to ensure that all details of the sound is reproduced. This headphone is also perfect for live performance, and it features large diameter drivers of 40mm in a rear-vented format. 
It also has an open-air design that offers a comfortable listening experience, with a good tone projection over long periods.
Best Headphones for Yamaha P255
CUSTOMER IMPRESSIONS
This excellent musical instrument from Yamaha has a crisp, and clear sound coming from its speakers. Using the headphone also gives a good sound as rich as the boosted sound from the speaker.

After playing on it for some years, I actually thought I would hate it, but to my surprise, the keys are still weighted, and the sound and feel has not changed either. 

It is light enough to be carried about, and works great with its matching stands. Also, if you are using a USB flash drive for recording, ensure that you use a compatible and approved flash drive, if not, formatting may be difficult. It also has a smooth feel with an awesome real piano sound. 

This piano is certainly a good investment if you cannot afford an acoustic grand. The sound boost feature really brings its crispness, and it has a number of top notch quality sounds to play with and have fun.

This Yamaha P255 digital piano is not the usual synthesizer, and the ability to combine two sounds such as violin and piano together is amazing and great for dramatic effects, or if you want to get a specific sound for a song.
SUMMARY
This piano has many great features that makes it perfect for beginners and skilled pianists. It has the best features that may be found in the Yamaha's Concert Grand pianos. 
You will never be disappointed with it even though you purchase it as your first digital piano, or a Concert piano, because of its special effects, voice features, and an awesome 256-note polyphony, that makes it versatile. The rich sound of this piano is due to the Pure CF Sound Engine.
The keyboard finish is perfect, and the Graded Hammer action keys offer a real acoustic piano experience. 
The drawbacks I realized on it is the lack of an LCD screen. This makes the navigation through the many functions possessed by this piano difficult. Also, the plastic sides of the keyboard are distracting.
But overall, it is good for its price, and has earned a rating of 9/10 .
Pros
88-keys Graded Hammer action keyboard

 

256-note polyphony
Several connectivity options and ports
Ivory key tops to retain moisture

 

Powerful built-in speakers
EQ sliders
Sound Boost feature
iOS Controller App
Cons
No LCD display
Few rhythms and preset voices
Less Reverb
No Duo mode
It is expensive
ALTERNATIVES
A great alternative to the Yamaha P255 digital piano which falls within its price range is the Casio PX560 (full review). This piano has an incredible performance with several great features to give you an impressive experience while playing. With a weight of about 26lbs, it is light enough to be carried about. So, if you are looking for a good alternative to the P-255, then this Casio PX560 will not disappoint you.
Another interesting alternative to the Yamaha P255 is the advanced, portable Kawai ES8 piano (full review). Kawai's musical instruments are played all over the world, because they are a well-respected and trusted company just like Yamaha. The Kawai ES8 is a little more advanced than the P255, and its sound is outstanding. If you are looking for a keyboard that will last for years without having any regret, you can go for it.
But, before making any decision on a purchase, always do your research on the price range, because making the right decision pertaining to long-term goals and needs, must fall under what you can afford to pay. 
You can always share your experience with us.