The Yamaha YDP143 is one of the world's best digital pianos, suitable for rising talent pianists. It combines the Graded Hammer Standard (GHS) action with Damper Resonance and Pure CF Sampling Technology, to refine the acoustic piano's depth and tone.
This Arius series digital piano offers simple configuration and navigation with its Digital Piano Controller and the optional iOS app. It provides a real acoustic piano tone and feel for a good performance, and the GHS action keyboard helps to build up strength and techniques on the fingers, thereby making it easier to play an acoustic piano.
The Pure CF Engine in this instrument is well-improved to deliver expressive, high resolution recordings of the Yamaha CFIIIS Concert Grand Piano. When pedaling, the Damper Resonance digitally recreates the depth and tone of an acoustic piano with the newly improved reverb to set the stage for you to have the feeling of playing in different environments.
The Arius YDP-143 is available in Black Walnut finish and Dark Rosewood, with the furniture style cabinet exceeding all expectations accompanying a typical electric piano, and giving a very classy look to your home. This Yamaha YDP143 is a must-have in every home, and it doesn't consume too much space with its size. It can also be easily transported from one place to another due to its weight of 83lbs.
This model of Arius series piano is the ideal-size keyboard when moving into a new home, and it will be great for the living room or your home studio.
Without too much talk, let's go into the Yamaha YDP143 review to see what it has to offer.
Weight – 83lbs., 12oz (38.0kg)
Dimension – 53.4 × 16.6 × 32inches (135 × 42 × 81cm)
Number of keys – 88
Keyboard type – Graded Hammer Standard (GHS) keyboard with matte black key tops
Keyboard Response – Touch-sensitive with Hard/Medium/Soft/Fixed settings
Number of pedals – 3
Pedal function – Damper, Sostenuto, Soft
Panel language – English
Piano sound – Pure CF Sound Engine
Number of polyphony – 192-note polyphony
Preset number of voices – 10 instrument sounds
Reverb types – 4 types
Number of Preset song – 10 Demo songs, 50 Piano Preset songs
Number of recorded songs – 1 song
Extra features – Intelligent Acoustic Control, Stereophonic Optimizer, Acoustic Optimizer
Number of tracks – 2
Data capacity – 100kb/song (Approx. 11,000 notes)
Playback – Standard MIDI file (SMF) format 0 & 1
Recording data format – Standard MIDI file (SMF) format 0
Modes – Duo and Dual/Layer mode
Overall controls – Metronome, Tempo range, Transpose, Tuning
Internal memory storage – Total maximum size approx. 900kb
Connectivity – USB to HOST, Headphone jacks (2)
Amplifiers – 6W × 2
Speakers – 12cm × 2 + 6cm × 2
Power supply – PA-150 or an equivalent, recommended by Yamaha
Power consumption – 8W (when using PA-150 AC adapter)
Power button – Auto power off
Included Accessories – Bench, Song book, Music Rest, AC Power Adapter, Owner's Manual.
DESIGN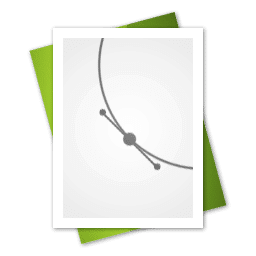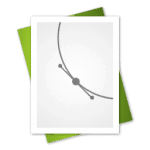 The Yamaha YDP-143 is concealed in a furniture cabinet, designed to add color to your home, and consumes less space. It has a sliding cover to protect it from dirt and dust when it is not played. With a weight of about 83lbs, it is easier to transport it from place to place compared to the heavier acoustic piano. It has a dimension of 53.4 × 16.6 × 32 inches, to fit into smaller rooms comfortably.
Digital pianos made by Yamaha usually have little or no issue(s) pertaining to their quality control, but with their excellent build quality, you are sure of a long-lasting instrument, and this also applies to the Yamaha YDP-143 Arius digital piano.
The quality of this piano is mind-blowing, although it is a mid-range model, but you will get the value for your money. It is well packaged in a big box which contains the keyboard, bench, 3-pedal bar, and all the parts that is not assembled into the base. It can be easily assembled by using the included Instructions Manual.
The 3-pedal bar that comes with it operates similarly as the Sostenuto, Sustain, and Soft pedals on the acoustic piano, and it supports the half-pedal function. This is an excellent quality piano made with particle board, and covered with wood finish.
Looking at the Dark Rosewood color of this Arius digital piano from a distance, it seems completely black, but elegant and very beautiful. Its standard control panel has a power button and volume knob on the right side of the keyboard, and 7 buttons on the left side.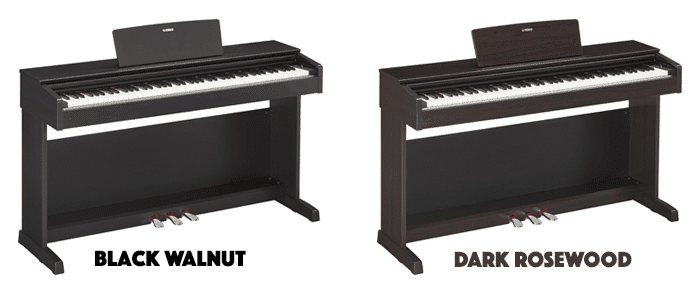 Note that, there is no LCD display on this piano which makes navigation difficult, because you may not easily know the settings used. Although, you can combine two buttons or a button and a key to access most settings and functions on the keyboard, but it may take some time to memorize them and get used to it.
This instrument is configured to make things easier for you by giving a confirmation sound when you change or disable any setting. The Yamaha Controller App can also be used to navigate this instrument by connecting your iOS device to it.
KEYBOARD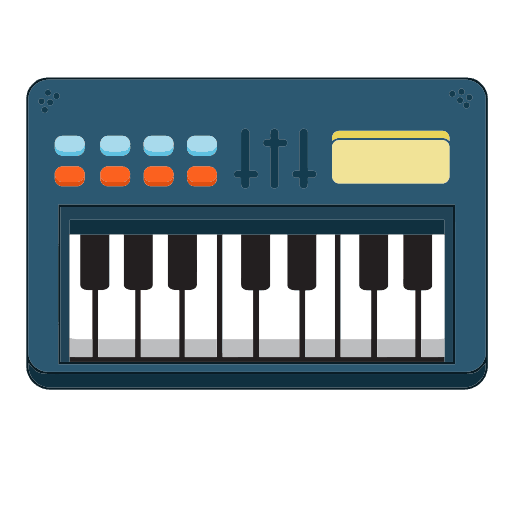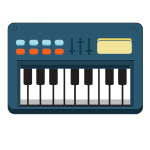 The Yamaha YDP143 has 88-keys with a Graded Hammer Standard (GHS) action, offering the same feel and touch of an acoustic piano. The GHS keyboard is very reliable with a good quality, suitable for beginners and intermediate players. It is also quiet with no loud keypad noise while playing.
The GHS action means that, the bass of the piano offers more resistance than the treble, with the response similar to the hammers inside an acoustic piano, even though there are no actual hammers in it. The weighted action keys helps in building good strength and techniques on the fingers, thereby preparing the aspiring pianist to play on an acoustic piano.
A tactile surface is provided on the white keys by the synthetic ivory key tops, and the black keys has a matte black finish which prevents the fingers from making mistakes due to slipping, by absorbing sweat and moisture from the fingers caused by long playing sessions. These keys offer an authentic piano feel to give you a good piano playing experience.
It has an adjustable touch-sensitivity keys to satisfy your needs, depending on the pressure you apply on it which could be intense or mild, to give you the loudest sound. Also, there are 4 preset settings on this keyboard which are: Hard, Medium (Default), Soft, and Off settings.
SOUND


The Yamaha YDP-143 uses Pure CF Sound Engine sampling to replicate a rich piano sound, sampled from the Yamaha CFIIIS 9' Concert grand piano with expressive playing and all the dynamics required. This piano also features 10 different sounds that can be used by a pianist to promote performance and versatility.
These sounds include: Grand pianos, Electric pianos, Organs, Harpsichord, Vibraphone, and Strings.
The Grand piano tones include the Concert Grand tone which has a more authentic and fuller sound with a deeper reverberation. You will enjoy it more if you listen through headphones. Other grand piano tones are warm and bright which helps interfere in a mix during a live performance.
Other features that adds ambiance and depth to the tone are the 4 reverb types and the stereophonic optimizer used with the headphones. This optimizer adjust the range of the tone resulting in a more authentic and in-depth experience.
The reverb types are: Recital Hall, Chamber, Concert Hall, and Club.
This piano also has the Intelligent Acoustic Control (IAC) which can be used to control its volume. This feature is capable of adjusting the treble, bass, and other sound aspects automatically, to give a clearer and richer output even at a reduced volume.
Polyphony
The YDP-143 has 192-note polyphony which is enough for the user without running out of notes. This amount of polyphony allows the user to be extravagant in utilizing the most advanced effects of sound with varieties of backing tracks. It is also better when two instrument sounds are used together or when the sustain pedal is used a lot.
Speakers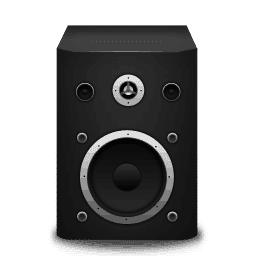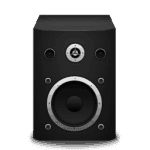 There are two oval shaped speakers of 12cm and 6cm located on both sides of the piano, with each of the speakers having a power output of 6W. Although, this power output may seen to be small, but practically, it is too much if you are playing at home or in a small gathering.
For the two speakers, the total power output is 12W, and it produces a full, decent, and well-balanced sound over the whole frequency range even at maximum volumes without distortions. The overall sound quality of this instrument is enhanced by the Acoustic Optimizer of Yamaha.

FEATURES
The YDP-143 is quite famous with its advanced features which makes the learning and mastery of different sounds and songs easy. It has a cool headphone feature known as Stereophonic Optimizer.
With this feature, you can play your piano privately, and only to your own hearing by optimizing its sound with a headphone. The sound appears to be coming from another location rather than the ears of the player, and this gives you a relaxed mindset knowing that you are not disturbing others while maintaining the sound quality.
One of the best feature of this piano is the Free iOS app for iOS devices. With this application, different functions of the piano can be controlled with only one tap, and the pianist is able to have more control over the keyboard by using an external device (iPad or iPhone). This application is easy to use for recorder activation, choosing sound functions, and controlling other features of the instrument.
Bass and treble notes can be made audible by adjusting the control and sound quality of the piano in low volume conditions using the Intelligent Acoustic Control feature. If you play this piano with the IAC turned ON, you may or may not notice any difference in most situations, but the sound is awesome with or without the IAC.
This instrument features an Auto Power-off function that automatically turns the power OFF if the keyboard is not operated for 30 minutes, to prevent unnecessary power consumption. You can disable the function if you do not want to use it.
Modes
There are two modes in the Yamaha YDP-143 which can be used to play varieties of instrument sounds simultaneously. There are: Dual mode and Duo mode.
Dual mode: This mode allows you to choose two sounds and play them at the same time to create a rich and unique tone. You can also mix and match any 2 of the 10 built-in sounds and adjust the balance.
Duo mode: The Duo mode is mostly used by tutors with their students to allow a four-hand practice. This means that the keyboard can be split into two identical parts with one person playing a note on one side of the keyboard while the other one plays the same note on the other end, thus making it very convenient. The same pitch range is observed on each half of the piano to ensure that each of the sides has a Middle C.
Transpose and Fine-tuning
The pitch of the keyboard can be adjusted up or down in semitone steps by using the Transpose Function. You can use it to enhance the playing of songs written in difficult keys without changing the position of your fingers. You can also change the keyboard pitch in 0.2Hz steps with the Fine-tuning function.
Recording and Playback
The recorder integrated in this piano can be used to record both hands practice and performances separately, and also listen to its playback together. With the 2-track song recorded feature, you can play and record tracks on the keyboard.
Metronome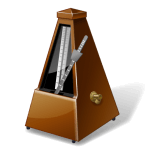 You will be able to know if your performance is accurate with the help of this learning tool. With this feature, you can determine if you are a slow or fast player, or if you slow down while playing quietly. This will in-turn help you to improve your time-keeping skills and rhythm to give a sharp and accurate performance.
CONNECTIVITY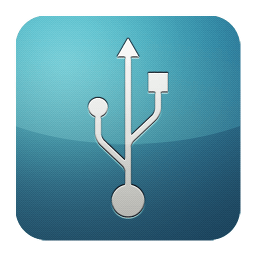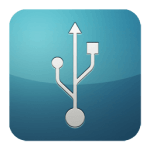 The YDP143 has a USB to HOST port and two ¼" stereo jacks, located on the bottom of the instrument. Headphones can be connected to the piano through the stereo jacks which is also an alternative for plugging in a Public Address System, external amplifier, and audio interface.
The USB to HOST port is used to connect the piano to an iOS device or a computer, but an A to B USB cable would be needed if you must connect to a computer. A Lightning USB Adaptor is also needed to connect the iOS device to this piano, but for wireless connectivity, the Yamaha UD-BT01 (Wireless MIDI adapter) is utilized.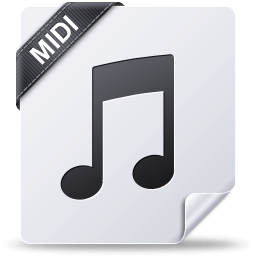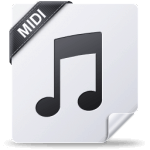 Your piano may not be compatible with the connected computer until you download the USB-MIDI driver by Yamaha. After downloading this driver, MIDI data and different files can then be exchanged, and you will be able to make use of the educational and music-making applications such as GarageBand and Flowkey, to promote your performance.
The Yamaha YDP143 is compatible with the Digital Piano Controller app, and can be used as a controller to interact and utilize several functions and features of the keyboard.
ACCESSORIES
The Yamaha YDP143 comes with some important accessories so that you will only need to purchase few others separately.
As a console digital piano, the following accessories comes with its purchase:
Music Rest
Music Book
Bench
AC Power Adapter
Owner's Manual
Sustain Pedal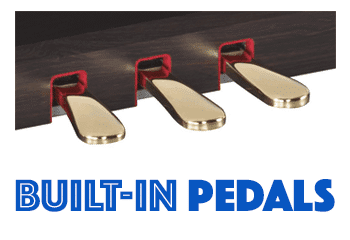 The pedal system of this piano comes with a console which includes 3 piano pedals, and it is preferred to a single-pedal digital piano, because with the 3-pedals, you will be able to play more dynamically.
These pedals operates like the Sustain, Soft, and Sostenuto pedals on an acoustic piano. The pedals include: Damper pedal (right), Sostenuto pedal (middle), and Soft pedal (left).
The Half-pedal function featured in the Damper pedal creates partial sustain effects, which depends on how far you press down the pedal. This means that, the farther down you press the pedal, the more the sound sustains.
The Damper Resonance effects simulates the sustain sound of the damper pedal on a grand piano as if you were pressing the damper and playing the keyboard at the same time. This effect is applied to the entire sound of the instrument.
Stand
This keyboard stand comes with the instrument unassembled, and it also includes a bench. The stand is very easy to assemble, and the bench offers maximum comfort to make you sit well on it.
Case
The heavily padded 88-keys Gig Bag is suitable for this piano. It has a good foam thickness that offers extra protection to the instrument. There is a zipper closure with a big and small compartment, which can be used to store different accessories while on a tour.
The big compartment is for the piano while the small one is used for the save storage of songbooks, adapter, or battery. This Case is perfect for big and heavy pianos, due to its padded and comfortable carrying-handle.
Headphones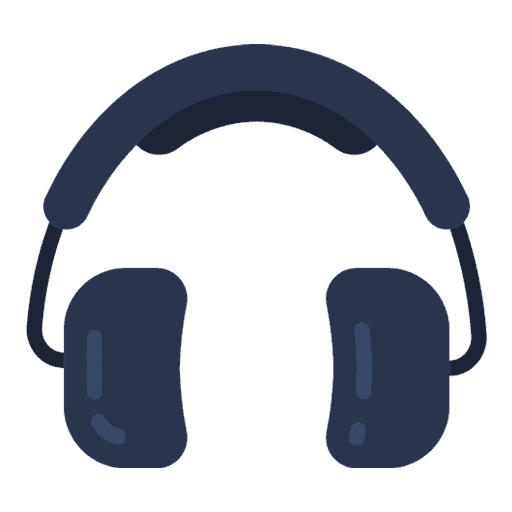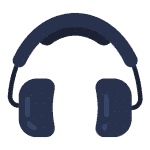 There are two headphone jacks on this instrument which could be used to connect two sets of standard stereo headphones. Inserting the standard stereo phone plug into any of these jacks will automatically shut off the speaker.
The Stereophonic Optimizer feature of this instrument gives you the feeling of playing a real acoustic piano even though you are using headphones. Instead of the sound coming out from the headphone close to your ear, this Stereophonic Optimizer effect recreates a natural distance between the instrument and your ears just like what is obtainable on an acoustic piano.
CUSTOMER IMPRESSIONS
When I ordered this piano, I was a bit skeptical about its safety, considering its weight and dimensions, but when it arrived, I realized it was well packaged. It took about an hour to assemble it using the included instructions.

The piano sound is awesome and the weighted keys feel just like an acoustic piano. It is sturdy with built-in voices and sounds. You will really enjoy using the headphone because of the Stereophonic Optimizer feature of the piano. The features are enough with recordings, metronome, and demo songs also included. I always wished to have this exact digital piano, and when I was finally able to get it, I liked it instantly.

Another thing I like about this keyboard is that, it doesn't need tuning, which could cause a nuisance to the environment. If you want to learn how to play piano, I strongly recommend this keyboard before you consider buying an acoustic piano.

Although, I wasn't expecting much when I sat down to play it, the sliding lid slid back easily, and I turned ON the power, adjusted the volume, and began to play. The sound is pleasing to the ears and I feel the realistic keys which I am comfortable with, since I'm used to playing on stiff GHA keys.

I like the fact that it comes with a bench and a 3-pedal console, but the only drawback is that, it doesn't have an LCD screen. This makes navigation difficult, because you have to combine the piano keys with some buttons just to access certain features.

Nevertheless, this piano has everything you may need for a basic piano use.
SUMMARY
With the Yamaha YDP-143, you have more power to play at any level with a good quality sound and tone. It has an attractive design with a good color and finish, and built to satisfy the dynamics of a professional. It gives a creative, balanced, and well expressed performance even if you are playing the most difficult combinations in piano.
This digital piano is excellent for beginners and players who want to graduate from a portable piano. It is also a good option for musicians at all cadre, because you can learn and grow with it while it still maintains its moderate price.
With its price, appearance, and excellent features which allows you to grow with more techniques, I give the Yamaha YDP-143 Arius digital piano a comfortable 7.9/10 rating .
Pros
High-quality build
Comes with a bench
Auto Power-Off
Has a GHS action keyboard
192-note polyphony
Tones are sampled from Yamaha CFIIIS 9' Concert grand
Cons
No LCD screen
Not portable
Limited sound selection
No organic piano elements
Lack of built-in rhythms
ALTERNATIVES
The Casio PX-870 is a good alternative to Yamaha YDP-143 because it has lots of features that may not be found in other digital pianos of the same price range. It is an advanced model of Casio PX-860.
Some of its features include:
256-note polyphony
Audio and MIDI recorder
Tri-sensor Hammer Action with Ebony and Ivory simulation
4 speakers with 40W projection speaker system
4-layer piano sound with damper, string resonance, lid, key-off, and action noise simulation
19 instrument tones such as Strings, Electric Piano, Modern Piano, and Electric Organ
Concert play with 10 pre-installed, high-quality live orchestra performance which enable you to play along with the recordings
Advanced sound system.
Yamaha YDP-163
This digital keyboard is bigger than the YDP-143 in terms of size, but it has some of the features of YDP-143.
It has a 3-sensor Graded Hammer keyboard known as GH3, and it's better than the GHS keyboard found on the YDP-143, this is why it is a great choice for experienced Pianists. This sensor technology used by the GH3 gives more accuracy compared to the GHS with 2-sensor detection system.
Although the GH3 is hard to play due to its stiffness, the synthetic ivory keys enhances control, absorbs sweat from your fingers, and feels good to touch.
Yamaha YDP-181
One of the differences between the YDP-181 and YDP-143 is the keyboard.
The YDP-181 offers a Graded Hammer keyboard with high-quality and a good feel, and it is perfect for intermediate players. The YDP143 on the other hand uses GHS keyboard which is easier on the fingers and suitable for beginners.
The number of polyphony on the YDP-143 surpasses that of YDP-181 by 64-notes, but the YDP181 has 14 sounds while the YDP-143 has 10 sounds. Before making purchase, know that both pianos are great, but if you are better than a beginner, then the YDP-181 will be a good choice with better action keys.
If you need a digital piano for home use, I will recommend the Yamaha YDP-143, because it is designed perfectly for home use.
Happy playing.