Korg has really stepped up in manufacturing a more sophisticated digital piano of this caliber. With the release of Korg G1 Air digital piano, a new standard has been set in the world of digital pianos, with an unforgettable playing experience and unparalleled sound.
Korg G1 Air offers an advanced level of musical expressions to the player, with a dynamic feel of a Concert Grand piano, which will surely change the players perception of digital pianos. This unique digital piano created by Korg has a good response keyboard from gentle pianissimo to powerful fortissimo, with an advanced technology and a beautifully designed cabinet-style stand.
Korg has not compromised in the sound and design of the G1 Air, and this is really remarkable. I have to state here that, the sound of this instrument meet the needs of all categories of players. With 3 carefully selected and renowned instruments sound from the world's famous grand pianos, it gives you an opportunity to select from the sound of these grand pianos for a particular music.
This piano is very competitive with other digital pianos in the same price range, but in this Korg G1 Air review, you'll surely realize what makes it the preferred choice by many pianists compared to its counterparts.
Korg G1 Air Specs & Features
Weight – 41kg (90lbs)
Dimension – 52.99" × 15.12" × 38.78" (134cm × 38.4cm × 98.5cm)
Number of keys – 88 fully-weighted keys
Type of keyboard – Real Weighted Hammer Action 3 (RH3)
Keyboard Response – Touch-sensitive with adjustable settings (4 types, OFF)
Modes – Split, Dual, and Partner mode
Pitch – Transpose, metronome, master tuning

 

Screen display – LED screen
Sound generation – Stereo PCM system

 

Number of polyphony – 120-note polyphony

 

Number of preset songs – 40 preset piano songs
Piano sound element – Damper resonance, String resonance, Key-off simulation

 

Number of sounds – 32 instrument sounds

 

Effects – Reverb, Brilliance, Chorus (3 levels each)

 

Recorder – 2-track MIDI recorder (99 songs)

 

Connections – USB to Host, MIDI In/Out, Headphone jacks (2), Audio Out (mini jack), Pedal, DC 24V
Amplification – (20W + 20W) × 2
Speakers – 12cm (4.72") × 2, 5cm (1.97") × 2
Power supply – DC 24V
Power consumption – 28W
Included Accessories – AC adapter, Stand, 3-pedal unit, Key cover, Anti-tipping brackets

 

Warranty – 1 year.
DESIGN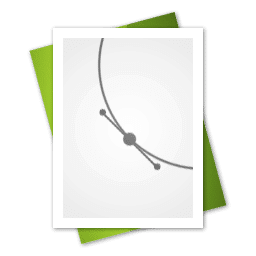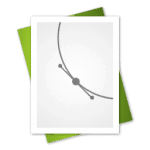 Korg G1 Air has a new design idea which gives it a step above several digital pianos. It is designed with attention to details and has a distinctive, slightly curved legs which gives the instrument its overall style, a slim cabinet-style stand that makes the piano fit into small spaces, a key cover with soft-fall mechanism which could be used as a music rest when opened, with the music sheet held in position by a shaped retaining channel.
The depth of the cabinet is 11.42 inches, but the anti-tipping brackets which enhances the instrument's stability increases the depth to 15.12 inches. 
Don't let the slim design deceive you, the Korg G1 Air is very heavy, and its weight amount to 41kg (90lbs). This instrument comes in a box and has to be assembled properly before use, though it's not really a big job to assemble it, but you'll need a helping hand to assist you when placing it on the stand.
As I mentioned earlier, the key cover has a soft-fall mechanism. This mechanism protect the keys from damage or injury to the player if it eventually falls under pressure. The key cover also protect the keys from dirt and dust, or damage from falls or spill.
There are 3-pedal units – Soft, Sostenuto, and Damper pedals embedded in the G1 Air digital piano. The high quality damper and soft pedals support half-pedaling where you can control the level of sustain applied, with its feel and resistance similar to what is obtainable in an acoustic piano.
The G1 models of Korg's digital pianos are produced in Japan, where quality is everything, but this doesn't mean that it has a higher quality or better than any other brand, though it'll last longer.
This piano also has its control panel which houses the control knob, 18 dedicated buttons, and a display, located on the center of the keyboard. The dedicated buttons include recording features, three main piano sounds, split mode, metronome, and other functions.
Navigation through the songs and onboard tones of this instrument is quite easy, thanks to the small display on the control panel of the keyboard. Also, you can go through the user's manual if you want to learn the keyboard characters and how to easily navigate certain functions.
KEYBOARD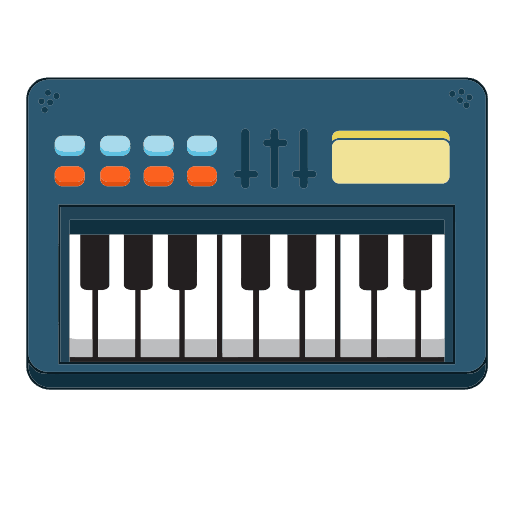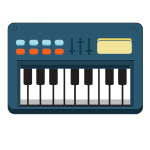 Korg G1 Air features Korg's best hammer action keyboard known as the Real Weighted Hammer Action 3 (RH3), which emulates the grand piano experience accurately. This keyboard action has been used by Korg in its high-end digital pianos and workstations such as Korg Kronos. 
It is enjoyed by several renowned musicians, because it has a nice feel and it's reliable. It is highly responsive even with repeated notes at quick succession, and suitable for different playing styles, thanks to its weight which is lighter than other brand's hammer action including Yamaha's GH/GH3 or Casio's Tri-sensor Hammer Action keyboard.
This Korg's Real Hammer Action 3 is fully-weighted. It uses a graded hammer system and two-sensor technology with another sensor added, to give room for quick repetition of notes.
The G1 Air has touch-sensitive keys and offers five sensitivity levels which are Normal, Light, Heavy, Stable, and Fixed settings.
Selecting the "Fixed" setting will maintain a specific volume which will not change no matter how soft or hard it is played. By selecting the "Heavy" preset settings, more force is required to give the loudest output sound with a wide range of dynamics from the very soft pianissimo to the very loud fortissimo.
There are no Ebony/Ivory simulation on this keyboard, but the keys are made of plastic which doesn't offer a better grip with wet hands. It'll be very nice if the keys are simulated with a textured finish to prevent slipping of the fingers due to sweats formed after a long playing session.
SOUND


Korg G1 Air uses the PCM sound generator with a multilayered stereo samples of 3 renowned Concert pianos with its individual unique character, to enable you choose the one that meets your needs.
These renowned instruments selected by Korg are from manufacturers in Austria, German, and Japan. With this, you can enjoy three different acoustic piano sounds, and choose anyone you prefer at anytime for a particular music.
The German Grand piano is the world's most famous piano, and it gives the best sound on this keyboard. It has a dynamic, rich, and powerful sound, sampled from a grand piano known as Steinway.
The Austrian Grand piano gives a warm, soft, but rich tone, good for playing solos and ballads, sampled from a well-known world piano manufacturer called Bosendorfer.
The Japanese Grand piano has a characteristic and expressive sound, sampled from Yamaha's Concert Grand piano, and used for different music genre such as jazz, classical, and pop. Depending on individuals preference, you may choose it above the other two, but to me, its sound is too bright.
These tones have the same organic elements present in a grand piano. The elements increases the sound's realism such that, when the acoustic piano's damper pedal is pressed with some notes played, they'll freely vibrate as the pedal is still held down, and other notes not played will also vibrate slightly, thereby adding beauty to the sound.
These key elements are: Damper resonance, String resonance, and Key-off simulation. 
The main piano tones found on this keyboard include: Pure major, Pure minor, Werckmeister, Pythagorean, Arabic, and Kirnberger. Apart from these, other piano tones are Jazz piano, Honky-Tonk piano, Pop piano, Baroque piano, and others.
In general, there are 32 preset sound on the Korg G1 Air digital piano as listed below:
Grand Pianos (11)
Electric Pianos (5)
Organs (4)
Strings (3)
Harpsichord
Clay
Vibraphone
Guitar and others.
You can also add some effects to the output sound, to give more depth and brightness. One out of the three types of reverb (standard, shallow, and deep) could be used to do this.
For a thicker and richer sound, use the chorus effect to add notes similar to the ones played. You can also customize the sounds brilliance to suit your style.
Polyphony
Korg G1 Air has only 120-note polyphony compared to other brand competitors with 256 or 192-note polyphony. Though this amount of polyphony may not be much, but it is enough, and there is no form of note stealing or cut-offs during intensive use of the damper pedal.
It is clearly stated that, 4-polyphony can be utilized by each note depending on the number of oscillators used. 4 oscillators are being used by the Grand piano tones of this instrument while the instrument gives 30 notes at once which is enough.
Speakers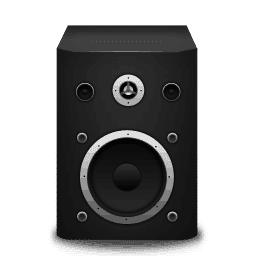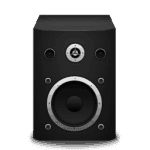 Korg G1 Air has a superb and impressive sound system that will give you a lasting experience. It has a total of 4 speakers with 20W amplifier each. Two of the speakers are embedded in the cabinet-style stand, and offers a deep and rich bass with mid-range frequencies.
The remaining speakers are tweeters which ensures the production of non-distorted high frequencies.
The location of these speakers are such that, they are directed towards the player and has a total power output of 80W. 
The speaker system of this instrument is designed such that it gives the best output as far as digital piano is concerned, and it's also very loud with its volume synonymous with an acoustic piano's. With such loudness, there is no need for an external amplification.
FEATURES
This Korg's digital keyboard comes with lots of features not seen in other home-based digital pianos.
Modes
Korg G1 Air has four modes available which include Single mode, Layer mode, Split mode, and Partner mode.
The Single mode is the default mode on this keyboard.
With the Layer mode, you can play two sounds simultaneously by pressing a key, but sounds accessed with a single button cannot be layered together. This means that, you can only layer sounds accessed with different buttons. Additionally, the volume equalizer of the shift octaves and sounds can be adjusted. 
With the Split mode, you can split the keyboard into 2 sections and play different sound on each section, but only one out of the available three bass sounds can be used on one section, while you can choose another sound for the other.
The Partner mode gives room for two players in a particular pitch range to express themselves at the same time. In this case, the keyboard is divided into two parts with each part having its separate middle C, but the octave range is the same. With this mode, you can also assign a separate sound to a particular section while adjusting their volume balance.
Transpose and Fine-Tuning
You can adjust the pitch of Korg G1 Air in semitone steps with the transpose feature available on the instrument, while the fine-tuning function could be used to change the keyboard pitch in steps of 0.5Hz, to match it with the pitch of another keyboard.
Recording and Playback
Your performance on the keyboard may be recorded with the onboard MIDI recorder, and the internal memory has capacity for 99 songs, with two tracks recorded for each of the songs.
This means that, one-hand part can be recorded to the first track, and the other hand part recorded to the second track while the first track is played back.
After recording the two tracks, they can be played back together as a single track, or you can play along while playing back the recordings.
Apart from playing back your recordings, you'll be able to access 40 preset songs, sampled from renowned composers such as Beethoven, Bach, and Debussy, and you can also select the parts to be played back.
Metronome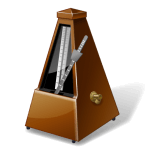 You can use the built-in metronome of this instrument to practice your rhythm and timekeeping skills, with its adjustable tempo, volume, time signature, and sound type.
CONNECTIVITY
There are several connectivity options found on the Korg G1 Air. It has 2 headphone jacks for connecting 2 pairs of headphones at the same time. This can be more convenient during private practice to avoid disturbing others. 
These jacks can be found under the piano and towards the left. It is the only connectivity option located at this point. Other ports are embedded at the center and under the keyboard.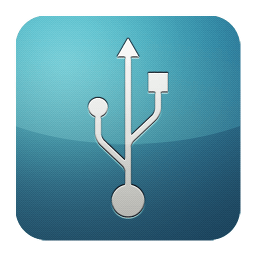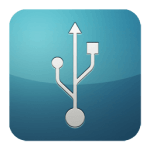 There is also a USB Type B port found in recently released digital pianos. Connecting the instrument to a computer is made possible with this port, and different music software can also be controlled by transferring MIDI data.
Several applications which could be used to discover other functions of this piano include: Flowkey for learning, Logic Pro for music production, JoyTunes for education.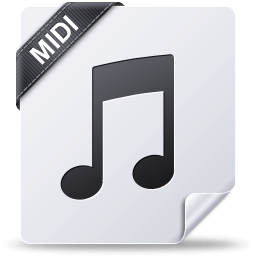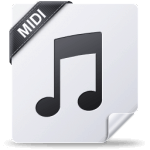 It can also be connected to a MIDI device or other instruments through the MIDI In/Out ports.
For Live Performance on stage, external speakers or audio equipment are connected to the instrument through the Line Out jack. Such equipment are Public Address System, Amplifier, and Audio Interface.
Bluetooth technology is supported by this instrument, that's the reason the word "Air" is added to its name. This implies that, data (audio) from devices such as phones, tablets, mp3 players, and laptops can be transferred to this piano through air, and the instrument has the ability to receive them.
One thing I don't like about this instrument's connectivity is that, MIDI data cannot be exchanged through Bluetooth, and GarageBand as a music app cannot be controlled. For this reason, you'll need a special adapter compatible with mobile devices.
For iPhones and iPads, a Lightning-to-USB camera adapter could be used, whereas for connecting the instrument to a computer, an A-to-B USB cable must be available.
ACCESSORIES
The following accessories accompanies the Korg G1 Air digital piano.
Cabinet stand
Anti-tipping bracket
3-pedal unit
Key cover
AC Power Adapter
Owner's Manual
This digital piano already comes with the vital accessories so that you don't have to purchase them separately. The only accessories you need to buy is a pair of headphones of superior quality, and a bench. You can easily choose a suitable bench for your own use from the store by reading reviews from verified buyers.
Sustain Pedal
The sustain pedal is highly essential in any digital piano, and it contributes to the instrument's overall performance. 
Korg G1 Air has the same 3-pedal unit used in a grand piano which include Soft, Sostenuto, and Damper pedals. The Soft and Damper pedals are equipped with the half-pedaling feature to give you a more detailed playing experience. 
Stand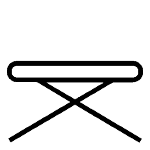 Korg G1 Air has a cabinet stand that adds color to your home décor. The different attractive colors are matte white, matte black, and a wood-grain finish brown with a standard height for comfort.
This keyboard is a home digital piano which should be placed at a particular location in your home or setting.
Case
There is no compatible gig bag available for Korg G1 Air since it is a home-based digital piano, but it has a key cover to protect the keys from dirt, dust, and damage resulting from sudden falls. This lid has a soft-fall mechanism attached to it to prevent it from falling under pressure which may cause injury to the player or damage to the plastic keys.
Headphones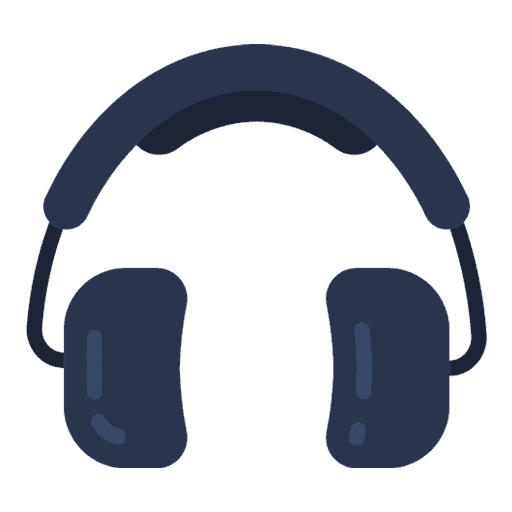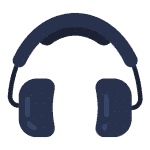 The headphone is suitable for private practice. If you need a detailed and clear sound, you have to purchase a good headphone. 
This headphone gives a rich output sound that cannot be heard from the built-in speakers, and it is advisable not to depend on the headphones that comes with Amazon bundles, since they don't produce good quality sounds.
CUSTOMER IMPRESSIONS
Korg G1 Air is nicely designed with a top-notch build quality. As a home-based digital piano, the key cover helps to protect the plastic keys from damage, dirt, and dust. The soft-close mechanism attached to this lid, prevents it from causing injury to my children who normally try to open the cover when I'm out.

Also, the 3-pedal unit that comes with this instrument is quite satisfying, as it supports half-pedaling where I'm the one in control of the sustain applied.

Another thing I liked about it is the display which allows easy navigation through the instrument.

The sound output of this digital piano is rich, clear, and detailed just like that of an acoustic piano, and uses Real Weighted Hammer Action 3 keyboard to recreate the feel and touch of a grand piano.

I would've preferred some textured finish such as Ivory/Ebony simulation on the keys, which would give a good grip to avoid the fingers slipping-off the keyboard when it is sweaty due to prolonged playing, but what is available are plastic keys with no simulation.

With the Bluetooth technology available, I can easily transfer audio data from my phone or other devices to the instrument, which is very convenient. 

I don't regret buying the G1 Air, because it gives me the feeling of playing on an acoustic grand with 3 different grand piano sounds, sampled from world's famous grand pianos. With these, you can never underestimate what the G1 Air has to offer.
SUMMARY
Korg G1 Air is a top quality digital piano that can compete with other brands such as Roland and Yamaha of the same price range.
Its classy look adds color to any room décor. You'll really enjoy playing with the high-quality RH3 keyboard action which gives an expressive, natural touch and feel.
Having three distinctive grand piano sounds is something extraordinary, and not common in digital pianos of this category. Digital pianos usually have one piano tone sampled from any of the grand pianos such as German, Japanese, or Austrian grand.
The sound emanating from the speakers of this instrument is superb, thanks to the 80W powerful speaker system and organic sound features which include key-off simulation, string and damper resonance.
Another outstanding feature is the Bluetooth technology, which allows the transfer of audio data, but the turn-off is that, MIDI data cannot be sent or received with this incredible feature.
I'll like to see an upgrade in the reverb options as well as adjusting the string resonance.
This instrument has some shortcomings no doubt, but other models of digital pianos can hardly compete with it.
Due to its popularity and the great features it offers, it'll be perfect to give it a sincere rating of 9/10 .
Pros
Slim and attractive design

 

3 different grand piano tones
Outstanding RH3 keyboard action

 

Key-off samples and string resonance

 

2-track MIDI recorder
Sustain pedal with half-pedaling feature

 

Powerful speaker system

 

Bluetooth audio technology.
Cons
Doesn't support MIDI data transfer
Very heavy
Only three reverbs available

 

String resonance cannot be adjusted.
ALTERNATIVES
There are some strong alternatives to Korg G1 Air also worth trying.
Roland F-140R
Roland F-140R is a stylish and supernatural piano which offers a rich and authentic tone of an acoustic grand. It uses the PHA-4 Standard keyboard action with high sensitivity which maximizes the massive sound potentials accompanying the sound engine of the instrument.
It also has a built-in rhythm feature with several accompaniment which include: 6 piano styles and 72 rhythm styles.
With the 305 additional sounds available on this instrument, you can explore the world with your creativity. These additional tones include strings, guitars, electric pianos, organs, synthesizers, brass, and others.
The 3D ambience effect offers a sound output with multi-dimensional sampling when the headphone is used.
Also, it has a Bluetooth technology which allows tablets and smartphones to be connected to enable you flip-over the music sheet pages wirelessly. 
Yamaha YDP-S52
This digital piano from Yamaha is compact and stylish. It offers a real piano experience in a smart design of white or black wood finishes to add color to your home décor.
It uses Pure CF sound engine to deliver a rich, clear, detailed, expressive, and well-balanced output. Its synthetic Ivory Graded Hammer (GH) keyboard action offers a real piano comfort and experience. 
Its Reverb styles gives a unique ambience at different locations. The sound output of this digital piano will never disappoint you especially when listening through the headphones.
The Stereo Optimizer will adjust the sound to give a real grand piano output. You can also navigate the instrument easily with the Yamaha's Smart Pianist App.
Having read this full review, what's your experience using Korg G1 Air digital piano? Share with us in the comment section.