The Yamaha P45 is another digital piano from Yamaha that offers excellent features with advanced wave sampling technique, weighted-keys, and a high polyphony level, to provide a superior realism compared to other digital pianos.
It also provide relevant connectivity options that will enable you to connect other devices which will assist the player to learn better skills, and develop techniques as a beginner, or an advanced pianist as the case may be. In other words, this instrument is great for all players.
The Yamaha P-45 is budget-friendly, with 88-keys weighted-keyboard, designed for beginners, and was meant to replace the Yamaha P35 with significant changes which include: improved piano samples, increased level of polyphony, and a USB port.
Whether you are a beginner, or an intermediate player, the Yamaha P (Portable) 45 digital piano is popular for its simplified level of control, high quality, and low cost.
Though there are several options available at different prices when shopping for a digital piano, but it depends on what you need from the instrument, whether portable or bulky, light or heavyweight keyboard.
Yamaha P71 vs P45
Another P-series digital piano made by Yamaha with the same features as the P45 is the Yamaha P71, exclusively sold on Amazon.
The Yamaha brand is known for its high quality and reliability, and their digital pianos offer a satisfied playing experience for people with different skills and ability.
Yamaha claims that, the P45 digital piano comes with a combination of several features such as better audio reproduction, authentic feel, and very easy controls, this Yamaha P-45 review will reveal if such features can actually combine to make learning easy for beginners. 
Yamaha P-45 Specs & Features
Weight – 11.5kg (25lbs; 6oz)
Dimensions – 52.2 inches wide, 11.6 inches deep, 6 inches high
Number of keys – 88-key, fully-weighted keyboard
Type of keyboard – Graded Hammer Standard (GHS) action keyboard
Keyboard Sensitivity – Touch sensitive (Hard, Medium, Soft, and Fixed settings)
Panel Language – English

 

Sound – Advanced Wave Memory (AWM) stereo sampling

 

Number of polyphony – 64-note polyphony
Preset number of voices – 10 preset piano songs and 10 demo songs
Modes – Dual and Duo
Reverb types – Four

 

Overall controls – Metronome, Transpose, Fine-tuning
Connectivity – Headphones jack, sustain pedal jack, USB to Host
Amplifiers – 6W × 2
Speakers – 12cm × 2
Power supply – PA-150B or other parts preferred by Yamaha
Power consumption – 6W
Power button – Automatic power off function

 

Accessories – Music Rest, Pedal/Footswitch, AC adaptor
Warranty – 3 years.
DESIGN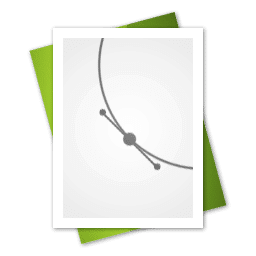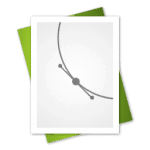 Yamaha P45 is an 88-key weighted-keyboard digital piano with Graded Hammer Standard (GHS) action, and built-in speakers. It has a lightweight and compact design with a heavier touch in the low end of the keys, and a lighter touch in the high end.
This digital piano is identical with the Yamaha P35 model. It is portable with a unique design and build quality to fit into smaller spaces in your homes while adding color to the home interior. It is available only in black color.
The P45B has a lightweight of about 25lbs with dimensions of 52.2" wide by 11.6" deep by 6" high. Due to its lightweight, it is well-appreciated by on-the-go musicians or anyone who wants to take the keyboard to gigs.
Though this instrument is light and portable for short trips, it is not advisable to take it for long trips either by train or airplane unless protected by a padded keyboard bag during such trips.
This P-series digital piano has a simple control panel with a volume control, on/off power button, and a "Function" button which gives access to Grand Piano Sound, other sounds and features. Pressing one of the piano keys and the "Function" button simultaneously, will enable you to adjust the touch sensitivity of the keyboard, change the voice, and configure the metronome. It is only the beginner's digital piano that has this method of navigation. 
KEYBOARD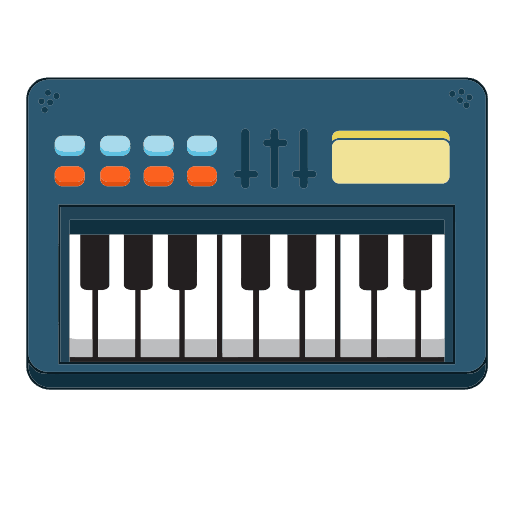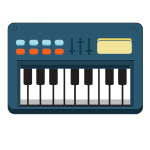 The Yamaha P-45 has 88-notes, fully-weighted keyboard with Graded Hammer Standard (GHS) action, which is most affordable, and can be found in most beginners-level pianos.
The keys of this instrument is similar to the keys of an acoustic piano in action and feel. The keyboard doesn't use springs, but utilizes actual little hammers to give a replica of the feel gotten from the hammers of an acoustic piano.
With the GHS action, the low end of the keys have heavier touch, while the high end has lighter touch as in an acoustic piano. It has a touch sensitive keyboard which allows changes in the timbre/volume depending on how the keys are pressed whether soft-pressed or hard-pressed, to reproduce an impactful, dynamic range offered by a grand piano.
The touch sensitivity level can be adjusted with four preset settings which are: Hard settings, Medium/Default settings, Soft settings, and Fixed settings. If you want to produce the loudest sound with a wide dynamic range when striking the keys, choose the Hard settings.
If a better grip of the keypad is important to you, then I think you will have to go for other high-end Yamaha pianos, because the P-45 doesn't have key-tops that absorb moisture which may have the feel of actual Ivory and Ebony keys. The good thing about the black keys of the Yamaha P-45 piano is that, the matte finish prevents your fingers from slipping-off the keyboard during continuous play when they are moist.
The Graded Hammer action of this piano is not too loud when played quietly, as compared to other digital piano makers such as Casio's tri-sensor hammer action, though in reality, the latter is much better.
SOUND


An Advanced Wave Memory (AWM) Dynamic Sampling Technology is used by this Yamaha P45B, to produce a real stereo sound, recorded at different values from a pianist playing a full concert grand piano. The P-45 has only basic sets of sounds which is why it may not be enjoyed by those looking for varieties of sound effects and instrument sounds to create music, but it is best utilized by people who need simulated piano sounds.
The ten instrument sounds found on the P45 include: 2 organs, 2 harpsichords, 2 pianos, and 2 electric pianos, with 2 patches for strings and vibraphone. You can add Reverb effects to give an expressive and deeper sound. 
There are four types of reverberation effect to choose from, they include: Stage, Room, Hall 1, and Hall 2. The depth of the effect can also be adjusted from "No effect" to "Maximum depth," that is from 0 to 10. 
Polyphony
Yamaha decided to improve the amount of notes in this P-series digital piano compared to the previous model – the P35. The P-45 has 64-notes polyphony which gives its players twice as many notes playable at a time while also giving room for a richer and fuller sound compared to the P35 which had only 34-notes.
Speakers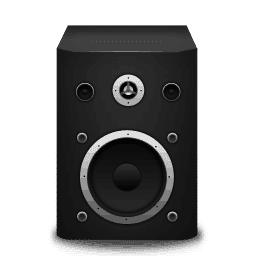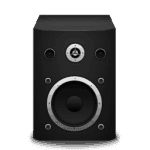 The P45 has two built-in 12cm speakers each with a 6W amp, producing quality sound that is loud enough for practice in a small space, but not in a large auditorium. 

If you are using this digital piano for a live performance or a solo concert, you will have to connect it to an external amplifier, a Public Address System, or a speaker, using the audio-out port. You can also get a better sound by connecting a pair of headphones to the audio-out port of ¼". The sound quality produced through these headphones are more detailed, clear, and decent.
FEATURES
The Yamaha P-45 has great features which can give a great experience to the player.
Modes
There are two modes available on the P45 piano. 
Duo mode: With this mode, the keyboard is split into 2 equal sections having pitch of the same range. The duo mode makes learning easy, as a piano teacher can sit next to a student, and both of them play some tunes simultaneously, while the student follow along.
Dual mode: With the dual mode, two instrument sounds can be layered to produce sound at the same time across the whole keyboard range. This means that, you can combine other sounds with that of the piano to get a new sound. The volume balance between two instrument sounds can be adjusted to give different volume levels.
Split mode: There is no split mode on the P45 digital piano.
Transpose and Fine-tuning
The P45 piano is already tuned at a A440 standard pitch, so it doesn't need any fine-tuning. With the fine-tuning function, you can increase or decrease the keyboard pitch in increments of 0.2Hz to be in the same pitch with another instrument.
The transpose feature of the Yamaha P-45 is used to change the keyboard pitch in semitone steps. This means that, you can use a different pitch to play a song without changing the position of your hands. Transposing is also useful if a difficult key is used to write a song with several black keys. In this case, you only need to shift the keyboard pitch, and use a different key to play a song.
Recording/Playback
Recording/Playback of your performance is not possible with the P45, because of the absence of a built-in audio recorder or MIDI. The only feature available for this is the USB connection, which you can use to record your music with the aid of a music software.
Metronome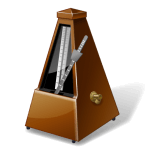 A steady tempo is maintained by the built-in metronome which ticks at a constant speed. You can also develop certain skills if you practice with metronome. Such skills that can be developed include: sense of rhythm and time keeping.
The tempo, beat, and volume of the metronome can also be adjusted in the P-45 digital piano. The Yamaha P45 has a function which enables it to turn itself off automatically after about 30-minutes of inactivity to save power. This feature is known as Automatic Power-off function, and can be disabled at anytime.
CONNECTIVITY OPTIONS
There are several ports and jacks located on the back of this piano, used to connect external devices such as amplifiers, headphones, and sustain pedals to the instrument. 
There are: 
USB to Host port – One of the greatest change between the P-45 and its predecessor, is the introduction of the USB to Host port instead of the MIDI in/out ports found in the P35 digital piano. This allows MIDI data to be transmitted to external devices such as tablets and computers. If at anytime, you want to connect a computer to your P45 digital piano, you will need to purchase a cable called A to B USB cable. There are some music software such as GarageBand and FL studio, which can be accessed and utilized by using the keyboard as a MIDI controller after linking your computer to the piano. Many things can also be done on the keyboard depending on the program. Things like composing, recording, learning, and editing performances.
Headphone jack – Headphones connected to the stereo jack of this digital piano can give a decent and clear sound without being a nuisance to others. Plugging the headphone in the stereo jack will automatically shut off the built-in speakers. This headphone jack is located on the back of the piano, and can be used as a Line-out to link the instrument with amplifiers, external speakers, and mixers.
Sustain Pedal jack – The footswitch included in the Yamaha P-45 package which has the same function as a sustain pedal is plugged into the sustain pedal jack.
ACCESSORIES
The under-listed accessories comes with the Yamaha P45 digital piano.
Sustain Footswitch FC5
Music Rest
AC Power Adapter
Sustain Pedal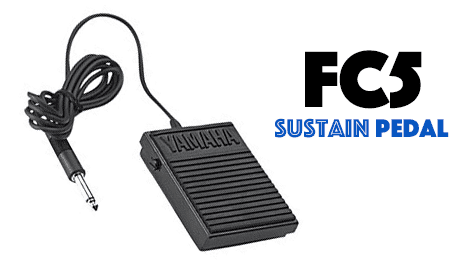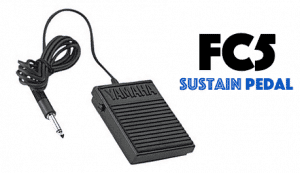 The Sustain Footswitch FC5 included in this piano package is flimsy, and it is a box-like pedal made of plastic but not the same quality with what could be found on an acoustic piano. In that case, I recommend something more realistic such as the M-Audio SP-2 piano-style pedal with a lasting metal body-build and a real piano pedal feel.
Stand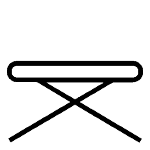 Because of the compact nature and portability of this instrument, it can be placed on a flat surface, table, or desk comfortably, although many people will still prefer to get a stand.
A stand is not included in the piano package, but it can be purchased separately. If you choose to get a stand, you can go for the Yamaha PKBX2 X-type stand if you want to be taking it from place to place.
If you are not planning to move it always, then, a furniture stand will work perfectly. In this case, the Yamaha L-85B furniture stand included in the Deluxe bundle is a great option, and it can also be purchased separately. You can as well check on Amazon to see others with a different price but still in the same range.
Case
It is important to protect the keyboard and prevent it from damage when taking it on a trip. That is why Yamaha has offered the YBA881 Artiste series piano bag for the 88-key digital piano. This keyboard bag was also designed to fit other keyboards such as the YPG-535, that is the reason there is a lot of space left after dumping the P-45 into it.
The best alternative, and a more reliable case is the Kaces 15-KB bag. This will fit the piano perfectly.
Headphones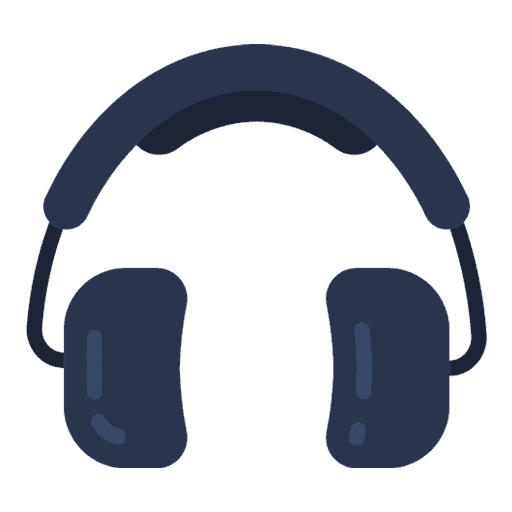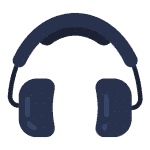 Headphones are good for private practice when you don't want the noise to disturb others. It gives a more detailed and clear sound that cannot be achieved from the built-in speakers. 
But, it is better to purchase headphones with the best sound quality separately, instead of using the cheap and low quality headphones that comes with the Amazon bundles.
CUSTOMER IMPRESSIONS
The Yamaha P45 digital piano has an amazing feel and sound, having used it for three years, I can boldly say that, it is a beginner's dream keyboard. It doesn't require constant troubleshooting to maintain its sound quality. 

I like the keys combination function, though in my own view, I think it could've been better if each of the keys were labelled to show what it does. At times, I'll have to keep my manual close, incase I want to use some features like the reverb or tuning options, up/down octave, or the split keys, which are not labelled.

I play this piano several times a week, and the best moment I enjoy most is, when I use an audio system, or a headphone. It is very light and portable with responsive weighted-keys, though they are noisy. Also, the sound program in the instrument can best be enjoyed with the headphones, because they sound so weird on the built-in speakers.

To sum it all, my Yamaha P45 piano has satisfied my needs, and I'm able to practice some harpsichords techniques. There may be other pianos in the market better than this, but this one can do the job for now.
SUMMARY
While classifying pianos, the Yamaha P-45 may not be one of the top picks regarding the price and quality, but due to its several connectivity options, awesome keyboard, good quality of sound, and the Yamaha trademark known for its reputation, its negative features are unnoticed. 
This is the best choice of pianos for beginners and on-the-go musicians who need a light and portable keyboard while on a trip. Digital pianos have several options with each of them having different unique features, but the P45 has most features that may not be found in other pianos of the same range.
Pros
Lightweight and compact design
88 fully-weighted keys
10 authentic instrument sounds
Suitable for beginners

 

Quite affordable

 

Easy to use

 

USB port allows different connectivity
Has Graded Hammer action
Cons
Speakers are not loud
No built-in recorder or audio
Flimsy sustain footswitch

 

Headphone jack is on the back of the instrument

 

Sound quality reduces as polyphony is increased.
After careful considerations of the specifications/features, design, sound and keyboard, accessories and connectivity, pros and cons of the Yamaha P-45, added with my personal experience in using the instrument, I can give it a rating of 8.8/10.
ALTERNATIVES
There are other digital pianos that may compete with the Yamaha P45, but you have to add some cash to the price of P-45 to purchase them. 
The alternatives include:
Yamaha P115 – This is the next advanced model of the P-series with a more sophisticated keyboard, better upgrades, and extra features over the P-45 digital piano.
Casio PX-160 – This piano is a better alternative to the P-45, with more instrument sounds, a 2-track MIDI recorder, Tri-sensor Scaled Hammer Action Keyboard, and more powerful speakers than that of the P-4.
KORG B1 – A beginner's keyboard made by Korg, and similar to the P45. It has 8 instrument sounds, no MIDI recorder, fully-weighted keyboard, and 18 watts sound system with feedback technology.