The Yamaha P71, released in 2016, is the Amazon's Exclusive digital piano with 88-notes, fully-weighted action keys which gives the feeling of a real piano. It is a great choice for beginners and experienced piano players who may not want to spend too much on the purchase of these instruments.
The keys are of good quality with Graded Hammer Standard, excellent sound features, superb construction, and good resonance. 
As a pianist, the benefits of playing on weighted keys cannot be over-emphasized, because weighted keyboard helps train your fingers to make them stronger. A sustain pedal and a power adapter also accompany this digital piano making it simple and quick to set up.
Yamaha P71 88-Key Weighted Action Digital Piano With Sustain Pedal And Power Supply (Amazon-Exclusive)
Amazon Exclusive Model Includes power adapter and sustain pedal
88 fully weighted piano style keys simulate the feel of an acoustic piano and provide a quality playing experience
Contains 10 different voices, including digitally sampled tones from real Yamaha acoustic grand pianos
Dual Mode lets you combine 2 Voices together, like piano and strings, for an inspiring new playing experience
Slim and stylish design with a depth of less than 12 inches, the P71 requires little space and weighs only 25 pounds
It has two color options of black and white, with an elegant design, and a reasonable price. Due to its many features, it can be a great start for people who aspire for a career in music.
The Yamaha P-71 is slim and lightweight, with less than 13" depth, which makes it easy to be stored away when not in use. 
During purchase, you can also receive some add-on accessories such as a piano stand, effects pedal, and a pair of headphones, but these pieces can only be given out if you add a few bucks to the price of the instrument. 
The piano stand is of a good quality, and it supports the instrument with ease. With these accessories, the user can set up the piano and play anywhere they wish to.
When Yamaha and Amazon came together to manufacture this exclusive digital piano, they had their customers in mind in bringing a piano that could guide them towards becoming better musicians. These two giant companies have worked assiduously to build a high quality instrument like this for their customers.
In this Yamaha P-71 review, all the features of this keyboard will be covered, so that you know why this instrument is great for beginners, experienced, or casual players.
Yamaha P71 Specs & Features
Weight – 25lbs. 6oz (11.5kg)
Dimension – 58.2 × 16.1 × 11.7 inches
Number of keys – 88 fully-weighted keys
Type of keyboard – Graded Hammer Standard (GHS) action keyboard with matte black key-tops

 

Keyboard sensitivity – Touch sensitive with Hard, medium, soft, fixed settings

 

Sound – Advanced Wave Memory (AWM) stereo sampling
Number of polyphony – 64-note polyphony

 

Preset number of voices – 10 preset voice
Modes – Dual and Duo mode
Reverb types – 4

 

Overall Controls – Metronome, tempo, transpose, fine-tuning

 

Connectivity – USB to computer, headphone jack, sustain jack, DC IN (12V)
Song playback – 10 voice Demo songs + 10 piano preset songs
Amplifiers – 6W + 6W
Speakers – 12cm × 2
Power supply – AC Adaptor PA-150 or Yamaha recommended equivalent

 

Power consumption – 6W (with PA-150 adaptor)
Power button – Auto power off function
Accessories – Owner's manual, music rest, AC Adaptor PA-150, footswitch.
DESIGN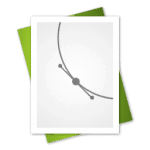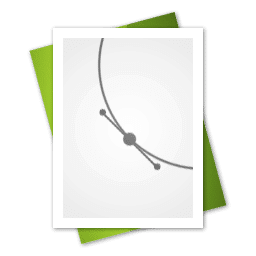 The Yamaha P71 is a full-sized, 88-key weighted keyboard digital piano suitable for casual players, beginners, and experienced pianists. It has a simple, elegant design, and it's available in black and white color options.
It comes with a sustain pedal and a power adaptor which makes the set up easier. It is compact and light in weight, with a Graded Hammer Standard (GHS) action keyboard which has a heavier touch on the lower end, and a lighter touch on the higher end to give you more control over the response of the keyboard, thereby making your fingers not to get tired too quickly. This instrument's keyboard has a good response and realistic feel to give delight to the player. 
The Yamaha P71 has the same features with the Yamaha P45 model, with a unique design and good quality build, its compact nature will fit into smaller spaces in your homes. It has dimensions of 58.2 inches by 16.1 inches by 11.7 inches, and weight of about 25lbs. 
Switching between different keyboard voices, and the user interface of this digital piano is made easy, and there are several voices to choose from, which will give you sounds that represent Yamaha's grand piano. It has a recording/playback feature to record your activities, and playback using the Dual mode functionality. 
This function can also be used to play two distinct instrument voices to give a more inspiring sound and experience. That's not all, this piano has an impressive digital sampling which enables the player to switch between different voices, and simulate 10 various built-in piano voices, thereby using one keyboard to obtain different sound experience. 
With a single button, changes in the settings of this keyboard can take place. To do this, hold down the "Function" or "Grand Piano" button, and press the appropriate keys to play demo songs, change voice, configure the metronome, and others.
KEYBOARD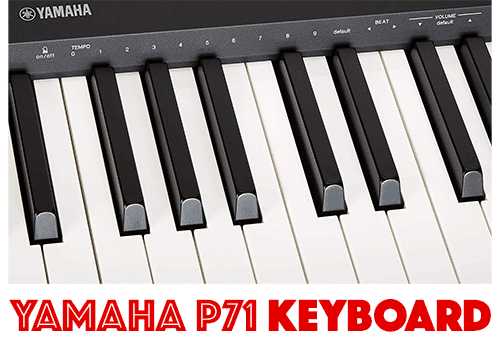 The fully-weighted, 88-keys GHS action keyboard of this digital piano allow the fingers to have a grounded feel while playing on this piano. By so doing, it can impact positively on your skills, mode of playing, and you will also graduate without much efforts from digital to an acoustic piano.
Continuous play on the weighted keys will enable the fingers to get stronger with less fatigue. This fully-weighted keyboard also give musicians a real playing experience, and a good resistance level when being played on. The keys have a heavy feel which gives the user the impression of using an acoustic piano.
If you are a beginner, you may find the keys a bit challenging, but continuous play on this semi-weighted keys will enable you to get used to the best techniques in piano. 
The P71 is a good choice, because it gives beginners the opportunity to develop strength on their fingers while learning to play more efficiently. The GHS action of the P71 keyboard engages tiny hammer to form the fully-weighted keys which also applies to the traditional acoustic pianos. That's why the Yamaha P-71 is a true resemblance of an acoustic piano.
Due to the GHS action, the low end of the keys have heavier touch, while the higher notes have lighter touch just like what is applicable in an acoustic piano.
The keyboard is touch-sensitive and can be adjusted with four settings which include: Fixed settings, medium settings, hard and soft settings. 
With the fixed settings, you can produce the same sound on the keyboard without considering the intensity of striking the keys. The default is the medium setting which gives the authentic piano feel. The hard settings allow you to produce a wide response rate when the keys are struck. The touch sensitivity of the keyboard may not have any effect on the PIPE ORGAN and HARPSICHORD voices, since these features are not responsible for the dynamics of the instrument.
Though the Yamaha P71 has good features, the keys doesn't have a great feel. I sense that, the reason for compromise on its features is because of its affordable price. 
Also, this piano does not have an ivory/ebony feel compared to Casio's product – PX160 where the feel is simulated on the keys. The keys could get glossy, although it has a matte finish, but the good thing is that, your finger will not slip if they get moist over long practice.
SOUND


Yamaha knows how to capture the mind of its users when it comes to the sound features of its piano. They have integrated a professional and advanced sound sampling into this piano which offers 10 different piano voice to give various options for your performance. 
The sound quality of the instrument's voice is authentic and impressive, with the tones carefully integrated from different Yamaha acoustic grand pianos to capture and recreate the most realistic and natural sounds. Don't get too excited for the sound effects, because a reverb is what you will get here. 
More expressions and extra depth is added to the sound by the Reverb types of this instrument, to create an authentic, acoustic ambience. When you select each of the voices, the appropriate Reverb type is automatically called-up, but you can change it to your choice by holding down the "Grand piano/Function" button, and pressing one of the reverb control keys. The Reverb types of this instrument include Room, Hall 1, Hall 2, and Stage.
Also, this digital piano gives you a full bass with crisp treble, and provides a dozen of classical sounds. It also provides orchestral instruments such as horns and strings. 
The 10 instrument sounds found in the Yamaha P71 include:
2 Grand pianos (Bright and concert)
2 Electric pianos
2 Pipe Organs
2 Harpsichords
vibraphone
and strings
Polyphony
The Yamaha P71 has 64-notes polyphony which gives its users access to several notes playable at a time with a fuller and richer sound. 
Speakers

Though you can also enjoy this piano while it is placed on a table or desk, but I recommend that, for a better sound, an optional keyboard stand should be used. 
There are two built-in 12cm speakers located at the bottom of this keyboard, and each with a 6W amp producing sound of good quality, loud enough for rehearsals in your home or for outside performance.
It can also be connected to an external speaker or headphone through the ¼" output to get a clear, decent, and more detailed sound quality. This piano can be used for a live performance or solo concert by connecting it to a Public Address System, an external speaker or amplifier using the audio out port.
FEATURES
This 88-keys, fully-weighted digital piano comes with a sustain pedal, sheet music holder, and a power adapter, with the keys simulated to feel like an acoustic piano, and to provide a good quality playing experience to enable you start playing your piano without making any extra purchase. 
The Yamaha P71 requires a little space with its slim and stylish design, weighing 25lbs, and a depth of less than 13 inches. It contains 10 instrument voice with tones digitally sampled from Yamaha acoustic grand piano sounds. 
Modes
There are two modes in the Yamaha P71. They include:
Dual mode – The dual mode allows two instrument sounds to be selected and played simultaneously. For instance, if you select piano and strings, you can play piano on the left half, and strings on the right half of the piano. With the assorted instrument voices and synthesizers built into this instrument, you can easily explore your talent. You can also adjust the balance between two voices to give different volume levels.
Duo mode – The duo mode function allows two different players to play the instrument at the same time over the same octave range. With this function, the keyboard is divided into two sections with one of the players on the right while the other is on the left side of the instrument, with a split point demarcating them. When this occur, sounds emanating from the left speaker comes from the left voice, and sounds from the right speaker, are from the right voice.
Transpose and Fine-tuning
The transpose feature of this digital piano allows the pitch of the keyboard to be shifted up or down in semitone steps, in order to match the keyboard pitch with the range of an instrument or a singer, and to enhance playing in difficult key signatures.
The pitch of this piano can be fine-tuned upwards or downwards in 0.2Hz increments to match it with that of other instruments.
Recording and Playback
This digital piano has a recording feature which enables you to record your playing sessions, and play them again to ascertain your performance level. With the playback feature, you can listen to the demo songs provided for each of the instrument voices. This instrument's voice is automatically assigned to the corresponding demo song, and the demo display will instantly change if another voice is selected during playback. 
Preset songs are also provided in addition to the Demo songs for your listening pleasure.
With the playback feature, other songs will continue in sequence starting with the selected one, and can only be stopped by using the "Grand piano/Function" button.
Metronome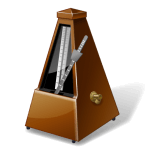 The metronome can be used to conveniently practice with an accurate tempo. You can use a combination of the Grand piano/Function button with other keys in the keyboard to start or stop the metronome. You can select a beat either by increasing/decreasing the value, or choosing the default value with "no beat," but be reminded that, if you choose a value other than "no beat," the first beat is activated with a bell sound. The tempo and volume of the metronome can also be adjusted on this digital piano. 
The Yamaha P71 has an automatic power-off function to help prevent unnecessary power consumption. This function turn-off the power automatically if no keys or buttons are pressed after 30 minutes. It can be enabled or disabled at anytime.
CONNECTIVITY
The P71 digital piano features a USB to Host port, a sustain and headphone jack.
USB to Host port – With the USB port, you can connect your keyboard to a computer, and transfer MIDI data or recorded samples from your keyboard to external devices. Note that, when recording samples, the keyboard only allow 2 tracks to be recorded. With this connectivity option, working with any music software is easy, but you will need an AB-type USB cable. You can as well access and use a wide range of applications if you connect iOS devices to this digital piano using a USB MIDI interface (i-UXI). This will help expand the instrument's functionality. For proper data transfer in any MIDI control set up, you must match the MIDI channels of the transmitting device with that of the receiver.
Sustain jack – The included footswitch of the Yamaha P71 is connected to the keyboard through the sustain pedal jack which works in the same way as the sustain pedal of an acoustic piano. You can also connect an optional FC4A or FC5 footswitch, or FC3A foot pedal to this sustain jack.
Headphones jack – You can use a pair of stereo headphones if you need to practice quietly without disturbing others, by plugging in any headphone with a ¼" stereo phone plug into the jack. By so-doing, the built-in speakers are automatically shut-off.

 
ACCESSORIES
The accessories that accompanies the Yamaha P71 digital piano include: 
Sustain Pedal or Footswitch
Sheet holder
AC Power Adaptor
Owner's manual
Warranty
Other accessories sold separately from this instrument include:
Sustain Pedal
The footswitch that c


omes with this piano is a box-like pedal made of plastic, but not the same quality as that of an acoustic piano. 
You can use an FC4A/FC5 footswitch or FC3A foot pedal. The FC3A allows the player to use the Half-pedal function which can be achieved by releasing the foot from the pedal to half position to give a clearer, less muddled sound in the bass register. 
Best Pedal for Yamaha P71
Sale
Yamaha FC3A Piano Style Sustain Foot Pedal with Half-Pedaling
Reproduces the feel of the pedals of an acoustic piano
Compatible with half-pedaling functions
Compatible only with the following Yamaha products:
Tyros4 and Tyros5 Arranger Workstations, PSR-S Series Arranger Workstations, PSR-A2000/PSR-A3000 Arranger Workstations, MONTAGE Synthesizers, Motif XF Music Production Synthesizers, S70XS/S90XS...
Yamaha (Author)
One thing you should avoid is, to press the footswitch while turning "ON" the power. If this occurs, the recognized polarity of the footswitch will be changed, thus resulting in a reversed footswitch operation. Also, ensure that you switch "OFF" the power when connecting or disconnecting the pedal. 
Stand
Yamaha P71 digital piano is slim and portable with a stylish design, and can be placed on a table or desk while still enjoying the instrument, but it is advisable to always use an optional keyboard stand to achieve a better sound.
The Yamaha PKBX2 X-type stand is recommended for this instrument, although there are other X-type stands available for purchase on Amazon. You can also get a furniture stand for your digital piano, in this case, the Yamaha L-85B furniture stand is recommended.
Best Stand for Yamaha P71
Case
With a depth of less than 13 inches, this digital piano can fit perfectly into the YBA881 artiste series keyboard bag meant for 88-keys digital pianos. It is important to carry the piano in its case, especially when you are on a trip. This will surely protect the keys from damage.
Headphones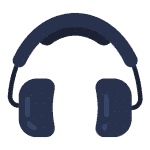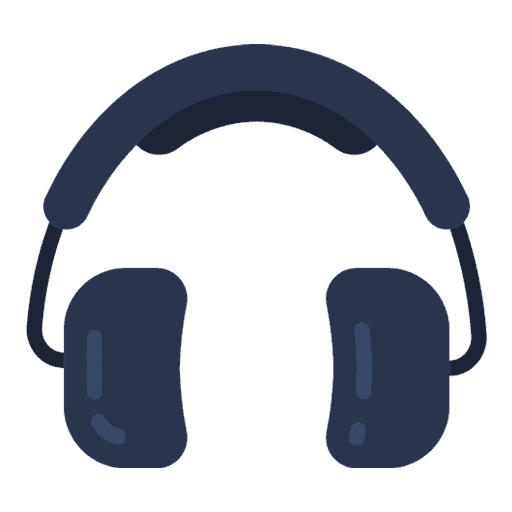 You can choose to play, learn, and perform quietly with the use of headphones to avoid being a nuisance to others in the neighborhood. The HPE-30/HPE-150 pair of headphones can be purchased separately since it is not included in the purchase.
Headphones gives an amazing sound quality that may not be gotten from the built-in speakers, though the sound from the speakers are quite decent too. If you want to have a more detailed and clear sound, use a pair of headphones plugged into the headphones jack.
CUSTOMER IMPRESSIONS
This digital piano is awesome for the price. I have taken piano lessons from a tender age, and I am proficient as a pianist. I have encountered other digital pianos that cost more, but they cannot give me what I want in a keyboard such as, a fast key response, authentic keyboard feel, and a decent sound, but my Yamaha P71 can do it all. 

Although, when I first purchased it, the sustain pedal wasn't working, instead, it was doing the opposite of what it was supposed to do. I had to go through the user manual that came with the piano, there I realized that, it was my mistake. 

The thing is, the sustain pedal MUST be plugged-in BEFORE turning ON the piano. If you plug in the sustain pedal when the keyboard is already ON, its action will be a reverse of what it is meant for. 

Also, this instrument has excellent weighted keys that gives a real piano feel, and it allows me to play in 2 organ modes, 2 piano modes with harpsichord, which I enjoy using my headphone, but the problem is that, I cannot use my small iPod earbuds, because the headphones jack is only meant for large headphones.

However, there are few things I would like to change on this piano if I could:

The headphone jack is difficult to access because of its location on the keyboard
The small square sustain pedal that comes with the keyboard slides anyhow on the floor, and looks very cheap. Upgrading to a heavier pedal would be great for a serious pianist.
SUMMARY
The Yamaha P71 may not be perfect, but it is a great choice for beginners, and people who want to learn on a good quality piano with a moderate price. 
According to Yamaha, the Yamaha P71 digital piano is exactly the same as the Yamaha P45. The only difference is that, the Yamaha P71 is exclusively sold on Amazon. So, if you want to buy any of these, it will be better to go for the one that is cheaper.
This instrument has an impressive sound, and good construction features which you can use to practice and improve your skills while exploring your creativity. It also creates a feel of playing an acoustic piano with its full-size, weighted-keyboard and advanced sound features.
It can be transported easily, and stored away perfectly in your home, without taking too much space, because of its slim, lightweight, compact, and stylish design.
As an experienced pianist, after a careful consideration of the features of this digital piano including its sound, design, keyboard, accessories, connectivity, pros and cons, I can comfortably give it a rating of 8.6/10 . 
Pros
It has a good sound quality
The weighted keys enable users to learn and improve their skills
With its simple layout, a player can easily change controls, select voice, and adjust the volume

 

Easy to be stored away when not in use
Has an authentic and a high-quality grand piano voice
The dual mode feature allow users to explore their talent.
Cons
Features and sound may limit an advanced pianist, although it is great for beginners

 

No LED screen display
The headphone jack at the back of the piano is difficult to access.
Yamaha P71 88-Key Weighted Action Digital Piano With Sustain Pedal And Power Supply (Amazon-Exclusive)
Amazon Exclusive Model Includes power adapter and sustain pedal
88 fully weighted piano style keys simulate the feel of an acoustic piano and provide a quality playing experience
Contains 10 different voices, including digitally sampled tones from real Yamaha acoustic grand pianos
Dual Mode lets you combine 2 Voices together, like piano and strings, for an inspiring new playing experience
Slim and stylish design with a depth of less than 12 inches, the P71 requires little space and weighs only 25 pounds
ALTERNATIVES
The Yamaha P71 has intense competitors. They are:
Yamaha P45, 88-Key Weighted Action Digital Piano (P45B)
GHS weighted action is heavier in the low end and lighter in the high end, just like an acoustic pia
Advanced Wave Memory Stereo Sampling recreates natural instrument sound in stereo
64-note polyphony allows the player to perform moderately dense piano passages
Dual Mode lets you combine two Voices together, like piano and strings, for an inspiring new playing
The USB to HOST port allows you to connect and interact with a wide variety of educational, music cr
This is another beginner's keyboard that gives the feel and sound of a real piano for a reduced price. Its features are identical with that of the P71, with the same 88 weighted-keys, and almost the same sound styles, voices, and effects. 
The only difference between these two instruments is that, the P-45 is more expensive, while the P71 is Amazon's exclusive digital piano. Both instruments are ideal for beginners, and there is no noticeable difference in terms of the overall style and quality.
Yamaha P-115
Yamaha P115 88-Key Weighted Action Digital Piano with Sustain Pedal, White
The Pure CF Sound Engine faithfully reproduces the tone of a meticulously sampled Yamaha's acclaimed 9' CFIIIS concert grand piano, allowing for incredibly dynamic and expressive playing.
GHS weighted 88-key action is heavier in the low end and lighter in the high end, just like an acoustic piano. Headphones-Standard x 2
Pianist Styles turn your simple chords into exciting accompaniment. Play a chord and the Pianist Style gives you a full piano accompaniment.
The Controller App for iOS devices adds a rich, graphic user interface allowing for quick and easy navigation and configuration.
3-Year Parts/Labor Limited Warranty only when purchased from an authorized dealer including Amazon.com (indicated by ships from and sold by Amazon.com).
The P-115 is the next digital piano above the P-71. It has matte finished keys with various options in the touch settings. It gives more control over the keys sensitivity and feel, making it easier for you to adjust them to your desired playing style.
The built-in speaker system of the Yamaha P-115 gives a clear and decent audio resonance. This digital piano is more expensive than the P71, but it may be your next step-up in keyboard when you have achieved advanced skills. 
Casio Privia PX-160BK 88-Key Full Size Digital Piano with Power Supply, Black
The AiR engine provides highly-accurate grand piano sounds with seamless dynamics for a remarkably expressive and powerful performance
The Tri-Sensor Scaled Hammer Action II keyboard has an incredible feel and captures the dynamics of a performance with unparalleled speed and accuracy
Features a chassis designed for an elegant look and to house a 8w x 8w speaker system that delivers the PX-160's remarkable sounds with total richness
Features newly developed string ensemble sounds that sound wonderful by themselves or layered with the PX-160's grand pianos, electric pianos, harpsichord and more
Provides split and layer capability allowing you to play bass in your left hand and have two layered tones in your right
Casio has been one of the top competitors to Yamaha in digital piano manufacturing for several years. The Casio PX-160 has 128 polyphony, infused with Casio's AIR Sound Engineering. This feature enables the piano to produce a rich and clear sound.
The instrument also comes with a music library that contains 60 songs, which gives the user a vast display of music, to support them throughout the learning process. If you are without headphones, don't worry, because Casio PX-160 has a built-in speaker system.
We hope you are satisfied with this review of the Yamaha P71 88-keys, fully-weighted keyboard. If you've used this digital piano, we will like to hear your opinion about the instrument.