The Yamaha P515 is a digital piano that has a simple design, but also plenty of features making it a good choice for beginner and professional players, and for a variety of different uses. Recording, as a studio controller or for live performances.
Our full and detailed Yamaha P515 review goes in-depth on the features and specifications of the piano. We've also looked into the consumer reviews and reception of this product by both professional musicians and aspiring musicians.
Specs & Features
Number of keys: 88
Touch Sensitivity: Multiple options, Hard2 / Hard1 / Medium / Soft1 / Soft2 / Fixed
Max Polyphony: 256
Sounds and Voices: 40 Voices + 18 Drum/SFX Kits + 480 XG Voices
Memory: 1.4 MB internal. Expandable with USB Memory
Headphone Jacks: 2
Speakers: 40W in total. 4 Speakers – 2x Oval (12 cm x 6 cm) + 2x 2.5 cm (dome)
Accessories included: FC4A foot pedal, music rest
Preset songs: 21 Voice Demos + 50 Classic songs
Effects: Intelligent Acoustic Control, Reverb, Chorus and Stereo Optimizer.
Metronome: Yes – 5 – 500BPM
Weight: 48 lbs
Modes: Dual, Split, Duo
Connectivity: MIDI In/Out, USB to Host (allows you to send MIDI and Audio), USB to Device, Line Out (R, L/Mono), Line In, Bluetooth wireless audio
Design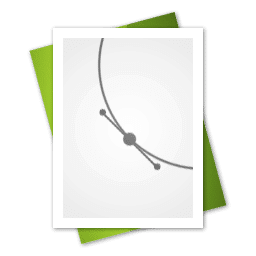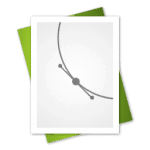 The design of the keyboard or digital piano isn't just the aesthetic appeal, it includes usability.
This has a modern design which is still elegant. The P-515 is a great example of simplicity with class still included. The modern features such as a small LCD screen mean you can tell this is a pretty new digital piano, but this is subtle. It doesn't look like something you'd buy from a toy shop!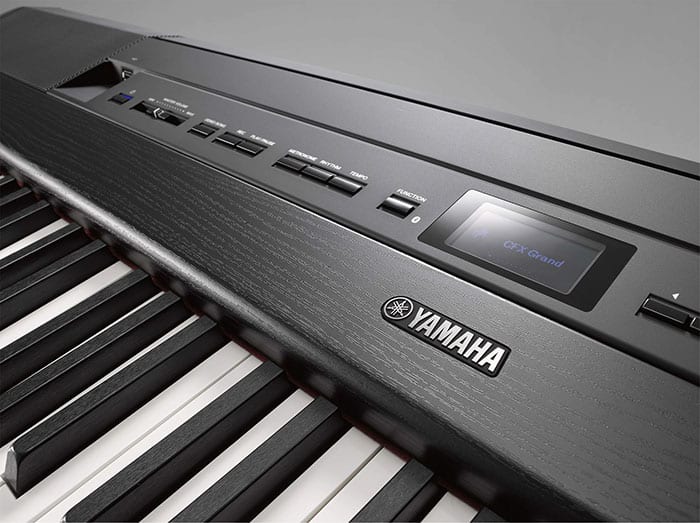 All of this means the digital piano weighs in at 48 pounds. This is pretty hefty for this type of piano. If you take it to gigs and practice sessions a lot then you might well notice that it is heavier than some more portable options. The P Series by Yamaha is pretty portable, but the P515 isn't the lightest digital piano on the market.
When the box arrives, including all the accessories, it weighs in at around 60lbs.
Keyboard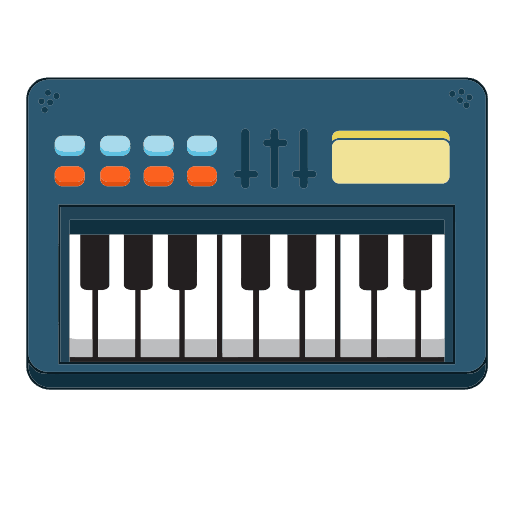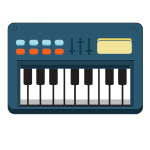 The NWX wood keyboard design is in place here. Yamaha has created a brilliant way of synthetically creating ivory style tops without any of the obvious issues.
NWX is short for "Natural Wood X" and the design features keys made out of real wood. This sort of feature is normally reserved for far more expensive Yamaha models. These keys feel natural and responsive.
As you would expect, there is a hammer action on this keyboard. The hammer action is the most realistic piano feel you can get. It is different from "semi-weighted" keys which are not as accurate a simulation of the keyboard of an acoustic piano.
Truly, with your eyes closed, you'd struggle to tell the difference between playing a P515 keyboard and playing an acoustic piano. The keyboard has an exceptional action that lends itself to complex playing, as you feel your hands glide through the chords and scales.
Naturally, being a high-quality digital piano, it is full-sized, which means 88-keys. This is the same as an acoustic piano and will prepare you for moving over to acoustic models if you ever want to in the future. The Yamaha P515 is part of a Yamaha range that creates a very realistic feel, close to the feel of playing an acoustic instrument.
Sound


As well as a realistic feel, the P515 has a wonderful sound quality and a lot of different voices. Many digital pianos have 5-10 different voices or sounds that you can use. The P515 has an incredible 500+ sounds that you can choose from.
This includes 40 voices including multiple pianos, strings, and layered sounds. There are also 18 drum kits and sound effect keyboard soundfonts included so that you can generate all sorts of different tones from your piano.
480 XG Voices are included. This is the more modern version of the "General MIDI standard" which Yamaha created. It has allowed their models to include hundreds of more sounds, controllers and sound parameters. This allows composers and musicians a huge amount of choice. As well as acoustic sounding instruments there are sounds that simulate synthesizers.
These extra 480 sounds are a huge bonus. They allow you to use your piano as more of a composition tool and create soundscapes, all from one digital piano.
One of the most important features of any digital piano is the sampling that makes up the main sounds. The sampled soundfonts need to accurately recreate the sound of an acoustic piano, and a high-quality one, too.
The main sounds of the Yamaha P515 come from the Bosendorfer imperial piano or the acoustic Yamaha CFX. These acoustic pianos both have a strong and rich sound which are perfect for sampling and mapping onto the Yamaha P-series of digital piano.
The Bosendorfer sound is incredible for classical playing. It has an extremely rich sound which you could imagine in a concert hall. The CFX, on the other hand, is very versatile and suitable for pretty much whatever genre you can imagine.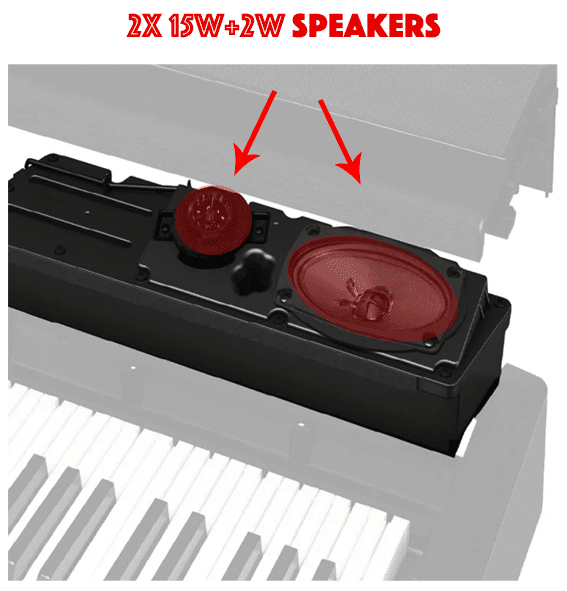 You can tweak the sounds of these pianos and their acoustic properties, too.
These main, flagship sounds have been created using "binaural sampling". This means the sounds have been created using two audio sources to give a more detailed and in-depth sound.
The keyboards also have stereophonic optimizers included which helps with the soundstage when listening via headphones.
Effects
An inbuilt set of reverb and chorus effects is a big bonus. Six different reverbs can be applied to give a different feel to the tone of your piano sound. Perhaps more impressively is the Yamaha "Piano Room" feature.
The incredibly smart Piano Room feature allows you to control loads of different characteristics of the sounds. Keep in mind that this only works on the piano voices, not the others. You can change things like lid position, key touch, reverb and even the precise tuning of the piano. By doing so, you have all the options you would have with an acoustic piano, and they are far easier to adjust!
The Piano Room function is one of the biggest selling points of the Yamaha P515.
Features
Our features and specifications list above offers a full list of what this piano has to offer. The next features are some of the top reasons the Yamaha P515 stands out above some of the competitors, making it a good investment for a variety of pianists.
Modes
Digial piano have come a long way in terms of the 'modes'. Multiple modes allow you to play the keyboard in different ways, such as multiple sounds at once, different sounds on different parts of the piano or even split the keyboard in two.
The Yamaha P515 has a lot of different modes to allow you to play in multiple different modes. Layered allows you to put two different sounds on the piano and play them at once. For instance, you could have a piano and string layer playing at the same time.
You can also use "Split" mode which is controlled by holding the dual/split button on the control panel. You can then set the key on the keyboard that you choose as the split point. You can have the left-hand side (lower keys) playing a bass sound and the right-hand side playing a piano sound. Naturally you can choose between any of the sounds.
The duet mode is also available on this piano. This is called "Duo" mode. This allows you to split your keyboard into two 44-key keyboards rather than 88-keys. This mode is only really useful for teaching. It allows you to both play the same simultaneously and give someone a demonstration before they play the same on the other half of the keyboard.
Transposing, Octave Shifting & Tuning
The digital piano has the option to move your octave up or down with semitone increments. You can set +12 or -12 which means you have an octave either way that you can move the piano's tuning higher or lower.
It also allows you to transpose songs that have been recorded. If it has been recorded in one key and it is too high or low, and this can allow you to alter it to go with a singer's vocal range, for instance. You can also transpose the whole keyboard. This means you can be playing chords or melodies and they are actually playing in a different key. This is useful if you don't want to learn to play it differently.
The tuning uses "Equal Temperament" which is the modern standard for the way pianos are tuned. The P515 actually has some other 'temperaments' including Pythagorean, Meantone, Werckmeister, and Kirnberger. These are not the most popular tunings for pianos, but they may be useful nonetheless, especially playing unusual compositions.
You can tune the piano as well if you wish, in 0.2 Hz steps. This means that if you are playing along to a slightly out-of-tune recording you can match up the tuning of your piano so that it sounds natural.
Recording and Playback
The Yamaha P-515 is another sign of how the technology is increasing in the range. It has a 16-track sequencer, something that is quite rare to find built into a digital piano. It is more likely that you would find a feature such as this on a product marketing itself as a workstation.
This feature makes it a composer's dream. Store 250 songs in the memory of the track, which you can layer up to 16 tracks on using different sounds. This gives a huge level of versatility. Sequencing songs doesn't require a computer. You can even export these via a USB drive or straight to computer.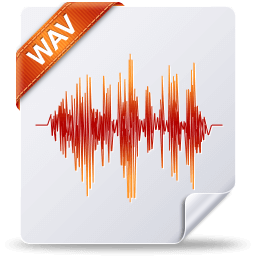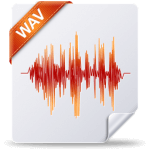 You can record audio as well as just MIDI sequencing. It records performances directly to USB drives in high-quality WAV files. These are 16-but, 44.1 kHz and are recorded in stereo. They could be used in professional recordings of songs, and taken to recording studios, for instance, as rough demos.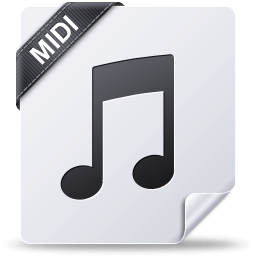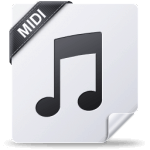 You can also use this to play back songs from the USB stick. It recognizes MIDI files and Wav files. These play through the speakers and allow you to play along.
The recording and playback features are hugely useful. They allow you to email your files, store them on flash drives, load them into your DAW and generally be far more flexible with playing and recording. These features are a big upgrade from older Yamaha digital pianos.
Metronome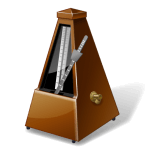 A metronome function is included. It's really easy to use, and the speed is adjustable (more than you'd ever need it to be). You can go from 5bpm to 500bpm. Also, it has different time signature functions you can set, so if you need to play in 3/4 or 7/8 you can do so.
If you'd rather play along with something a little bit more interesting, and that sounds like a real drummer, there are 40 drum tracks included with a variety of different tempos, time signatures and styles. This is sometimes more fun than just playing along to a click track.
Both can be very useful and prepare you for playing with other musicians.
Connectivity
Connectivity is another of the ways the Yamaha P515 brings digital piano into the modern age. The manufacturers have thought about just about every way you could want to connect your piano to your other devices and musical equipment and allow you to do so with relative ease.
Firstly, two standard headphone jacks with ¼ inch connectors are included. This is pretty normal.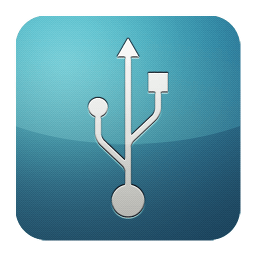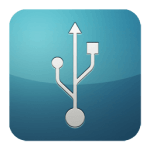 The P-515 then has a port situated on top of the piano rather than around the back. This is the USB port. It makes it much easier to connect a flash drive for recording and playback. The other ports for other devices sit at the back of the digital piano.
The USB to host is one of the connectors at the back. This allows you to connect to your computer or laptop with ease and ue the P515 as a midi controller or to use with VSTs, for instance.
MIDI In/Out is also supported. This has been industry standard for many years, you can use it to connect to interfaces, synthesizers, mixing desks and more.
Audio ports include aux out, perfect for connecting to a recording device or to a PA system for louder playback. You can even use this for connecting to an external amp.
Aux in is also included. This allows you to play your own devices through the speakers. For instance, if you have songs you want to play along with loaded up onto an MP3 player, use it to plug straight into the piano. Play through these songs and use them as a backing track.
Alternatively, Bluetooth 4.1 is included. You can stream music from your device without using any cables. Bluetooth is a useful feature, and more and more equipment is starting to include it to allow you to utilize wireless capabilities when making music or playing music back.
Accessories
There are a number of accessories that you can add to your P515 to ensure that you get the most out of it. This is one of the Yamaha pianos which is often sold as a bundle. The bundles may include some of the accessories you need.
All of the Yamaha P515 models are sold including a music rest and the required power adapter for using a mains outlet.
The FC4A pedal can be used with this model. It is a foot pedal which allows for sustain and other effects to be set to this pedal. It is assignable, so you can alter what the pedal is controlling.
The L515 stand is made by Yamaha and has been designed to match the wood tone and the look of the P515. It looks impressive and turns the keyboard look into a fuller "piano" design. This means the P515 becomes a free-standing unit.
As well as the L515 stand, you can incorporate a full pedal unit. The LP1 unit has three pedals just like an acoustic piano would. These are designed to be used with a soft/sostenuto/sustain arrangement.
The UD-BT01 accessory by Yamaha is also designed to be incorporated if you wish. It replaces the USB to Host function with a Bluetooth version. Instead of just being able to play back songs using your Bluetooth functionality, you can send a signal to your Bluetooth enabled device and control a DAW, for instance.
User Reviews
It's always important to check out what other consumers have said about a product before you dive in and make a purchase. It helps to get an idea if people who have bought the Yamaha P515 review it favorably and are happy with their digital piano.
The vast majority of the reviews of this digital piano talk about the sound. Both the quality of the sampled sounds and the incredible choice of additional voices allowing you to play lots of other instrument sounds.
The only theme we've repeatedly seen in reviews that could be seen as negative is the people mentioning the inbuilt sound. The sound of the piano is best enjoyed through headphones or hooked up to other speakers. The inbuilt speakers are good, but most reviewers would say they aren't excellent.
Reviewers also repeatedly talk about the authentic feel of the keys. The synthetic ebony and ivory, combined with wooden keys, feels great to touch and gives a real impression of quality.
Summary
We would describe this digital piano as being semi-portable. If you want an option you can carry around every day, it probably isn't the Yamaha P515. However, if it will spend most of its time in one location, the features, price point and build quality of the P515 are all part of an impressive package.
As well as the realistic wooden feel of the keys, the P515 is one of the Yamaha pianos which includes a huge amount of modern, high-tech features. It can easily be used to compose and sequence songs as well as being used for live performances. This is perfect for use in a home studio as well as being great for performances.
Pros
Multiple modes allow you to split and layer the keyboard as you see fit. Great for delivering lessons, learning how to play or just expanding what your keyboard is capable of.
Over 500 sounds to layer and play individually.
Innovatively sampled sounds from the Bosendorfer imperial piano and Yamaha CFX.
Plenty of power with 40W speakers included.
Connectivity allowing both wired and wireless connections, aux in and aux out.
Natural Wood X design makes it feel far more like a traditional piano. A responsive keyboard and beautiful feel.
Compatible with the innovative Yamaha Smart Pianist App which can save presets and lets you better control and understand your digital piano.
Metronome and drum kits available to play along with.
Piano Room feature allowing you to control and tweak a huge number of the sound's characteristics and get a sound perfect for you.
 16-Track Sequencer and brilliant recording and playback.
Cons
As this digital piano is such a high quality model, it's a genuine struggle to find a lot of 'cons'. That said, no piano is perfect. This has a couple of things to look out for.
Some users have claimed that the sound that is naturally projected from the piano isn't ideal, and doesn't have the best acoustic qualities. Fortunately, you can address this with the 'piano room' functions.
The USB out doesn't charge devices. You can connect your devices but there is no option to charge them from the piano itself.
The speakers are good, and great for practice, but they aren't really suitable for performances, for instance. Some have described them as lacking a bit of low-end and sounding 'boxy' or 'tinny'.
Not quite as easily portable as some other options due to its weight. It is around 48 lbs.
Our rating
Our rating for the Yamaha P515 is a 4.5/5.
It is a flexible piano and the control over the piano voices is truly excellent. This is a flagship Yamaha piano, and could only be greatly improved with a better inbuilt sound system
Alternatives
Roland manufactures some brilliant pianos to go with their impressive range of musical instruments and equipment. The FP-90 is the closest to the P515. It has wooden sides and the key is made of a composite material that is supposed to emulate the feel of an acoustic piano.
The two are similar in terms of price, and the FP-90 is a very well-reviewed keyboard. That said, it doesn't have as many sounds as the P515. 86 tones are included with the FP-90.
If you are looking for a model which is more suitable for taking out and about with you, the P125 weighs about half of what the P515 does.
If you don't need the sequencer function, or the huge amount of voices, the 24 voices of the P125 may be enough for performing and composing music. It still offers the Pure CF Sound Engine and a hammer-action keyboard.