Recently, Kawai introduced an excellent addition to its ES range – the Kawai ES110 digital piano. Kawai ES110 is a super portable digital piano which combines the class-leading authentic Responsive Hammer Compact keyboard action with Harmonic Imaging 88-keys piano sampling and built-in Bluetooth connectivity, to give a gig-friendly real piano feel, touch, and sound at a very affordable price.
Kawai is well-known for manufacturing high-quality musical instruments for several years, and their ES range include the advanced ES8, and the ES110 which has replaced its predecessor, the ES100 digital piano.
There are lots of improvements on the ES110 over the ES100 which include a new Response Hammer Compact keyboard action, redesigned speaker output, and a Bluetooth MIDI Interface. 
The Kawai ES-110 digital piano offers the authentic sound of Kawai's Concert Grand piano, with its 88-keys recorded, analyzed, and recreated using the improved Harmonic Imaging Technology. This process accurately reproduces the dynamic range of a real grand piano, thereby giving players a good opportunity to express their talents ranging from the softest pianissimo to the strongest fortissimo.
This Kawai ES110 review will prove to you that the instrument has all the vital features of a real Concert Grand Piano.
Kawai ES110 Specs & Features
Weight – 26.5lbs (12kg)
Dimensions – 131.2cm × 28.5cm × 14.8cm (51.6inches × 11.2inches × 5.8inches)
Number of keys – 88 fully-weighted keys
Keyboard Response – Touch Sensitive with OFF, Normal, Light, Heavy settings
Type of Keyboard – Responsive Hammer Compact Action
Pedal – F-10H Sustain Pedal unit with half-pedal support
Piano Sound – Harmonic Imagying (HI), 88-key Stereo Sampling
Resonance – Damper Resonance
Number of Polyphony – 192-note
Virtual Technician (7 parameters) – Voicing, Damper noise, Touch curve, Fall-back noise, Damper resonance, Temperament, Temperament key
Number of Songs – 3 onboard song books with more than 100 songs

 

Number of Sounds – 19 voices
Reverb – 3 types
Modes – Dual, Split
Overall Controls – Transpose, Tuning, Metronome
Sound Demo – 12 songs
Speakers – 12cm × 2
Output Power – 14W (7W × 2)
Connectivity – Bluetooth 4.0, Headphone jacks (2), MIDI In/Out, Line Out, Sustain jack
Power Consumption – 9W
Included Accessories – Power Cable, AC Adaptor, Music Rest, F-10H Damper Pedal with half pedal support
Warranty – 3-years warranty.
[/su_list]
DESIGN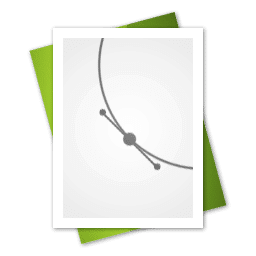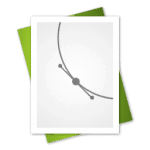 Kawai ES110 is similar in appearance to the ES100, and it's available in black or white color options. It has a stylish design and it's a portable keyboard that can fit into small apartments or space.
Due to its portability, it is mostly used by gigging musicians. It can be placed on a table or desk, but for convenience, there is a special stand designed for it which can be purchased separately, it is called Kawai HML-1 stand.
This keyboard has dimensions of 51.6 inches wide, 11.2 inches deep, 5.8 inches high, and weighs 26.5lbs (12kg). It is lighter than its predecessor, the ES100, because it uses the new Response Hammer Compact keyboard action.
This piano has a clean and well-organized look with a volume slider and few buttons on the control board. Its parameters and settings can be accessed by pressing a combination of "Button and key." This key combination is commonly used on digital pianos that falls within $1000.
There is no LCD display on this keyboard, and it makes navigation a bit difficult since the display will show the settings used, and would create room for easier interaction with the instrument.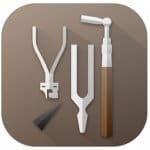 The iOS devices application available on this piano can be used with the Bluetooth MIDI Interface to control certain parameters on the instrument easily.
KEYBOARD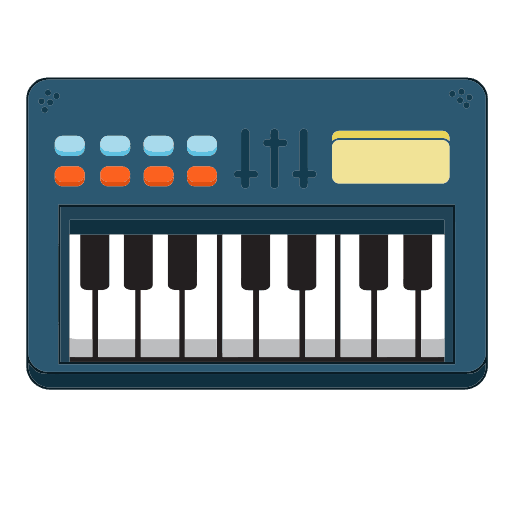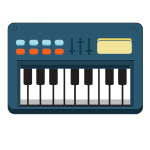 Kawai ES110 has 88-keys fully-weighted keyboard, and uses the newly developed Response Hammer Compact keyboard action. This recreates the real piano's touch and feel.
With its sturdy construction and spring-less 2-sensor technology, it offers a steady motion to give a natural, smooth, and real performing experience due to the RH action design.
The keyboard action of this piano uses several hammer weights for each range, and provides balance when in use, while preserving the keyboard control functions to give satisfaction to every player.
This keyboard is touch sensitive, and gives an output sound with regards to how hard or soft the keys are stroked. The touch sensitivity can be adjusted to suit your style of play with 4 settings which include: OFF, Normal (default), Light, and Heavy.
The "Off" preset setting gives the same volume output no matter how soft or hard the keys are pressed. The touch sensitivity of the keyboard is at its maximum level when the "Heavy" preset setting is selected. This allow you to express yourself the way you want, and it offers the highest dynamic range.
The key tops of this keyboard has matte finish which may not be able to absorb moisture from your fingers during prolonged performance. 
My turn-off is the spacing between the keys which is common with this model. The keys of this keyboard are spaced irregularly, and I felt it was a faulty unit at first, but I later realized that it's only a body-building issue, and does not affect the keyboard's functionality. Although, the issue had been fixed by Kawai, but it's still not perfect. 
The Response Hammer Compact Keyboard action is more reliable and realistic compared to Yamaha's GHS keyboard action and Casio's Tri-sensor Hammer action 2.
SOUND


This piano uses the Harmonic Imaging Technology with piano sampling techniques to select each of the piano keys and preserve the unique characteristics of each key tone.
It has 19 onboard instrument sounds which include: Wood Bass, 2 Organs, Harpsichord, 8 Pianos, Vibraphone, 3 Electric Pianos, String Ensemble, Electric Bass, and Slow Strings.
The Kawai's Concert grand piano is widely recognized by experienced pianists as one of the best instruments in its class. This digital piano's sound is sampled from Kawai's Concert Grand, and all its keys recorded, analyzed, and replicated. The improved Harmonic Imaging Technology is also used in this instrument's sound.
The rich characteristic features of the Kawai's Concert Grand piano is maintained by recording each of the keys individually, and the sound output obtained from the speakers while striking the keys of the ES110, replicates the real acoustic source.
The ES110 offers a highly detailed acoustic portrait using Kawai's Harmonic Imaging to ensure smooth tonal reproduction across the dynamic range of the keyboard. You can also set the sound to suit your style by adjusting the parameters which include: Voicing, Damper noise, Reverb, Brilliance, Damper resonance, Fall-back noise, and Temperament.
The 3 types of reverb effects available on it can be used to adjust voicing, resonance, and other acoustic characteristics, to achieve a bigger and more expressive sound. The reverb effects are Live Stage, Recital Room, and Concert Hall.
The default tuning system is the "Equal Temperament", but can be changed to other standards which are Pure Minor, Meantone, Pure Major, Werkmeister, Pythagorean, and Kirnberger.
Polyphony
Kawai ES-110 has 192-note polyphony which ensures that no note is cut-off, and complex classical sounds can be played while layering two or more sounds. This amount of polyphony is only offered by Yamaha and Kawai of this range.
Speakers
The sound output from the speakers of the ES110 is very decent compared to its predecessor. There are 2 speakers of 12cm each, and two 7W amplifier, which offers the rich and clear sound from this instrument.

As a Music Tutor, I'm opportune to listen to the sound outputs of several digital pianos, but the ones obtained from Kawai's musical instruments will surely blow your mind.
The speakers of this piano gives a very rich, decent, and clear sound that you can easily mistake for a real grand piano sound, although it is not as loud as that. With the loudness of the speakers, this piano can be played in a small gathering of family members and friends. 
The 'EQ' settings allow changes to be made on the character of sound from the speakers which depends on where you place the piano, whether on a stand or table. 
For louder sound outputs, you can connect an amplifier or external speaker to the instrument through the Line Out jack.
FEATURES
This keyboard offers several features to support its real piano feel and compact acoustic sounds. The onboard lesson function, recording/playback feature, and the metronome, are very vital tools for upcoming pianists.
The two playing modes (Split and Dual) of the keyboard, additional instrument voices, and varieties of drum rhythms, offers all level of players an opportunity to display their creativity.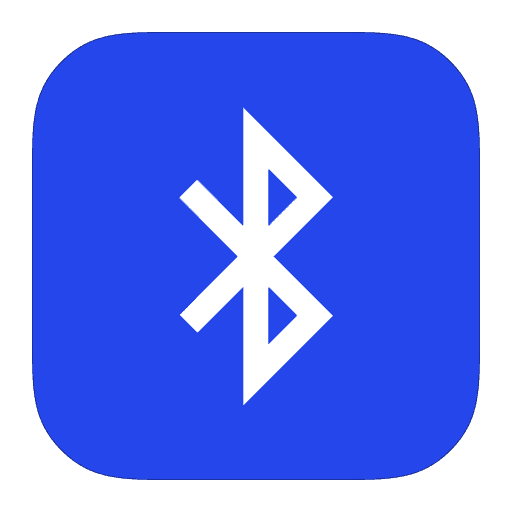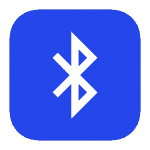 The Line Out interface is mostly used by live performance players to reinforce the sound, while the Bluetooth Integrated in the piano and the MIDI In/Out jacks, gives flexibility when you connect the keyboard to a computer, smart device, or other instruments.
Mode
There are two playing modes available on Kawai ES110 keyboard. The Dual and Split mode.
Dual mode: Two different voices such as an acoustic piano sound and a string ensemble, can be played together to give a more complex and rich sound that inspires greater creativity in music. You can adjust the volume of the sound mix if you want one of the two instrument sounds to give a greater output.
Split mode: You can assign two different sounds to your right and left hands, and play them simultaneously by splitting the keyboard into two sections, and assigning different sounds to each section.
For instance, the Electric Bass sound can be assigned to the right-hand section, and a real piano sound to the left-hand section. Unfortunately, the Duo mode or Duet play is not available on this keyboard.
Transpose and Fine-tuning
With this feature, you'll be able to adjust the keyboard pitch. This pitch may be shifted in semitone steps with the Transpose function. You can also play a particular song in a different key without changing your fingers.
With the Fine-tuning function, the keyboard pitch can be changed in 0.5Hz steps to correspond with another instrument's pitch. 
Recording and Playback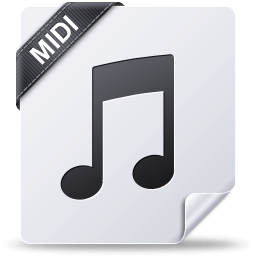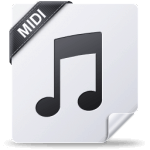 With the onboard MIDI recorder available on this piano, you can record your performance and save them in the instrument's memory, but only one-track recording can be made.
You can also playback your recordings while performing at the same time. With the absence of a USB port on this digital piano, recorded performance cannot be saved or transferred from a computer/flash drive to the piano for practicing or playback.
Metronome
You can practice each of the songs separately with both hands using the onboard metronome. The tempo controls can be adjusted to help improve rhythms and time-keeping skills. 
Lesson Function
This piano comes with 3 song books containing recordings which could be used to learn new songs. The Lesson function allows aspiring pianists to study classical piano using a collection of Burgmuller etudes, or learn timekeeping standards from the popular Alfred Basic Piano course books.
Rhythm
There are 100 rhythm styles included in the drum rhythms library, which could be used as a substitute for the metronome's click sound.
Auto Power-off
The ES110 will automatically switch itself off after being idle for sometime to avoid unnecessary power usage. This auto power-off function may be set to 120, 60, or 30 minutes as the case may be.
CONNECTIVITY
There are new connectivity options available on the Kawai ES110 which are not present on its predecessor. ES-110 is embedded with Line Out jack, Headphone jacks, MIDI In/Out jacks, Damper jack.
Kawai ES110 Connectivity Options
Line Out jack – With the unique Line Out interface, the ES110 is suitable for gigging, because it allows connections to be made directly to mixers, external amplifiers, and public address systems. It also allows the piano's onboard speakers to be used as monitors locally.
Headphone jacks – Two headphone jacks of ¼" each are located on the front side of the instrument facing the player, and it is used to connect a pair of headphone or two pairs of headphones simultaneously to the piano, for a quiet performance.
MIDI In/Out jacks – Instead of the USB port used to connect flash drives or a computer to the instrument, there are MIDI In/Out jacks which makes the connection between the keyboard and MIDI devices possible. You can also use these jacks to connect a computer to the instrument, but you have to purchase a MIDI-to-USB cable for this connection to be made, if there is no MIDI interface on your computer.
Damper jack – The sustain pedal that works with this instrument is connected here. Other brands sustain pedal of ¼" can also be connected.
Integrated Bluetooth Connectivity – This piano is equipped with a Bluetooth MIDI which gives it the ability to communicate wirelessly with other supported devices. You can expand this instrument's features by pairing it with a tablet or phone, and this will give you access to varieties of music applications without using an extra cable or adaptor.
Virtual Technician – This app was developed for iOS devices where various parameters of the ES110 such as temperament, voicing, and touch-response, can be configured visually and intuitively.
ACCESSORIES
These accessories comes with the ES110 digital piano.
F-10H Sustain Pedal unit
Music Rest
PS-129 AC Power Adapter
Owner's Manual.
Sustain Pedal
Kawai ES110 comes with a good quality F-10H sustain pedal unit. This pedal unit has a strong build and a firm rubber base, fully realistic weighted pedal with optical sensing, to accurately detect the velocity.
Although, other portable digital pianos in this price range may provide a simple on/off switch pedal, this piano offers a good quality sustain pedal which allows half-pedaling. If you're purchasing the optional HML-1 stand, then consider buying the F-350 triple pedal bar.
The F-350 triple pedal bar can be attached to the HML-1 stand, to give a full-fledged grand piano playing experience. It replicates the damper, soft, and sostenuto functionality of a Kawai EX Concert Grand piano, to further enhance the ES110's acoustic piano-like sound.
Stand
Kawai ES110 doesn't come with a stand, but the HML-1 furniture-style designer stand is recommended for it.
The HML-1 stand transforms the portable Kawai ES110 into an ultra-compact, stylish piano replacement and adds color to your home decoration. This piano is easily attached securely to the stand using four thumb screws, which allows the instrument to be decoupled easily.
Best Stands for Kawai ES110
You can also use some gig-friendly X-type stand that may be collapsed easily and kept safely when it is not used. The X-type stands recommended for use with Kawai ES110 include: World Tour Double X-stand, No products found., Rock Jam Xfinity X-type stand.
Case
The SC-2 padded gig bag is suitable for transporting this piano between the home, studio, and stage, because it is manufactured from rugged, composite materials, with thick internal padding, and a large front pocket for pedals and cables.
It offers a strong but stylish solution to the ES110, and it's an essential accessory for travelling ES110 players and active musicians of all levels who perform regularly.
Headphones
Headphones are very helpful when practicing privately without disturbing the neighborhood, and a good headphone provides a detailed and clear sound that cannot be offered by the built-in speakers.
There are two ¼" headphone jacks on this instrument which can be used conveniently by two players at the same time. Note that, the headphones that accompanies the piano produces low quality sounds and are very cheap, so it is advisable to purchase them separately.
CUSTOMER IMPRESSION
This keyboard is absolutely fantastic with a fast response, high-quality sound, and excellent keyboard action. The speaker output is superb, but you can get the best sound by using either a headphone or an external speaker.

I've tried different brands and models of digital pianos, but the sound of this one is more classical and sweet, and it uses the brand's new Responsive Hammer Compact Action (RHC) similar to the grand pianos. 

This piano has a metronome and various keyboard sounds to give a great output, and I love it more than most keyboards I've played on. The keys closely feel like the grand piano although they are noisy, and the weighting and overall feel is good.

It is also lightweight which means that, it is easy to be taken to gigs, and this is exactly what I needed in a piano. The addition of the Bluetooth MIDI interface is excellent, and it works well with GarageBand on an iPad or iPhone. A combination of one of the buttons with one of the piano keys will open up menu selections, and it is well-designed for beginners and advanced players.

The downsides I noticed on this piano is that, there is no display screen, and this makes navigation difficult. Also, the keys are spaced irregularly.
SUMMARY
I'm impressed with this digital piano. Its keys, sound, features, and high-quality build, makes it one of the most outstanding digital pianos below $1000. I really enjoy its RHC keyboard action which contributes to its lightweight. 
The various settings available and the built-in piano tones gives room for sound adjustments to suit your need. The more realistic sound obtained from the ES110 is sampled from the Kawai EX Concert Grand. This sound is rich and incredible on both headphones and speakers.
Although, there is no USB port on this instrument, but there is a convenient Bluetooth MIDI Connectivity which performs the same function. This keyboard is excellent for gigs and live performance, and can also be used at home, thereby giving you the best value for your money.
As I mentioned earlier, I've played on this piano and digital pianos of other brands, I must say that the feel and sound of this keyboard is loved by all, from beginners to experienced players, that's why it has earned a rating of 8/10 .
Pros
Light, portable, and suitable for gigs
Fast RHC keyboard action
192-note polyphony

 

8 real piano sounds
19 onboard instrument sounds

 

Bluetooth wireless connectivity

 

High-quality sustain pedal included.
Cons
No LCD display

 

Absence of USB ports

 

Keys are spaced irregularly

 

Noisy key action.
ALTERNATIVES
There are 3 main alternatives to the Kawai ES110 digital piano. They include: Yamaha P-115, Roland FP-30, and Casio PX-770.
Yamaha P-115
Yamaha P-115 is the successor to the P-71 digital piano by Yamaha, with a matte finish and various options in the touch settings. You can easily control the feel and sensitivity of the keys, thereby making it easier to make adjustments to your desired playing style.
It uses the GHS keyboard action, and the built-in speaker system gives a rich, clear, and decent audio output. It is a bit cheaper than the ES110, but suitable for players with advanced skills. It has the same 192-note polyphony as the ES-110 and uses the Pure CF Sound with its good quality speakers, to deliver a very rich and mellow output.
This piano uses a PHA-4 standard action with 3-sensors. It is embedded with ivory key tops, and offers a very authentic touch and feel to the keyboard. This keyboard action is almost the same with the Response Hammer Compact action of the Kawai ES110, but the RHC action feels better.
It also replicates the acoustic piano sound, and uses the grand piano's high-quality samples to give a soft and subtle output. Its rich sound is produced by Supernatural Modelling innovations which offers reverberation and resonance.
This one is very affordable with characteristics similar to that of the ES110. A 3-pedal board and a wooden-style stand is included in its purchase which gives it a step above the ES110 digital piano.
It has a 2-track recorder instead of the 1-track MIDI recorder in the ES110, 128-note polyphony, and 18 built-in sounds. It uses the Tri-sensor Hammer Keyboard Action 2 and multilayered piano tone to give the Ivory and Ebony touch and feel.
Its speakers and console design gives a deeper and slightly powerful output sound than the ES-110 digital piano.
Now that you've read this review, what's your opinion about the Kawai ES110 digital piano regarding its sound, features, quality, and other functions? Share your experience with us.