Purchasing your first digital piano can be a bit of a daunting prospect, especially if you're a beginner and you're not 100% certain which particular model to buy. Thanks to the growth of the music industry we are no spoiled for choice, the number of brands and options available are at an all time high and more instrument makers are coming out of the woodwork on an almost daily basis.
There are many considerations to take into account before purchasing any instrument including the make and brand name, the cost and even the appearance (because let's face it, if you're going to be using something almost daily then at the very least it should be visually pleasing to look at)
That being said, we've gone ahead and helped make your life easier by putting together this buying guide of the best digital pianos under the $500 mark. Though this guide is geared towards the beginner player looking to purchase their first digital piano, anyone can use this guide as a starting point on their quest to acquire an instrument they're happy with.
What We Will be Considering
Musicians tend to be very specific individuals in general, despite sharing similarities the truth is we all have isolated needs when it comes to our instruments, our workflow, creative process etc. Truthfully no two musicians will have the same identical needs.
That being said, there are general principles and specifications to keep in mind while looking for an instrument. Here is a brief overview of what we took into account when compiling this list:
Key action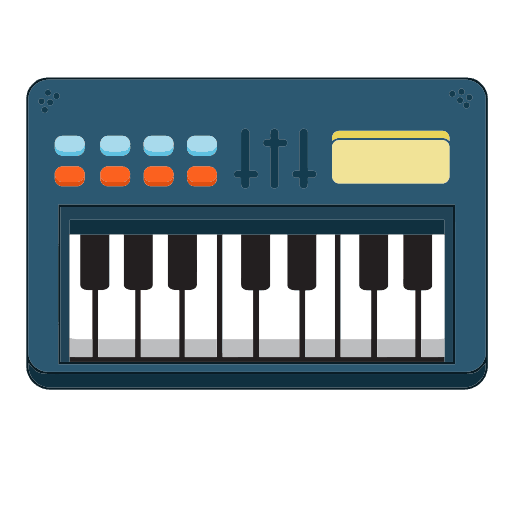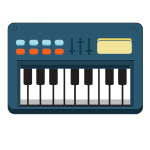 In the simplest terms possible, key action refers to how the keyboard responds after it has been engaged. It deals with aspects such as the sensitivity of the keys, the velocity, touch and hammer action.
As such, we'll look into whether or not the keyboard features graded hammer action (this mimics an acoustic piano whereby the keys in the lower register are heavy and gradually become lighter as you move up the keyboard)
Sound quality


This obviously goes without saying but the sound quality on a digital piano is an important aspect to consider. There's a high chance you'll be using your digital piano for several years to come, if it is a quality build that is, and this is something worth taking into account.
As your skills as a pianist develop so will your ears, so as much as possible try not to compromise the sound quality you get from your chosen digital piano of choice.
Extra features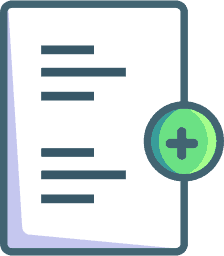 Extra features are always worthy of consideration as they tend to set the different digital pianos apart. For example, two digital pianos may be very similar save for some minor details that will help you make your final decision. This extra features include aspects such as built-in recording options, the different tones and sounds, the display etc.
Extra features can help you make the important decision of which piano to purchase. For example, as a music producer I tend to rule out any digital pianos that do not have MIDI connectivity option as I tend to rely on MIDI recording and connectivity as part of my day-to-day job. Whilst it is not the end of the world if a digital piano lacks this, it is a major consideration for me as I my individual needs will require this. However not every digital piano player will require this and they may instead opt for the instrument I decided not to purchase.
Weight and portability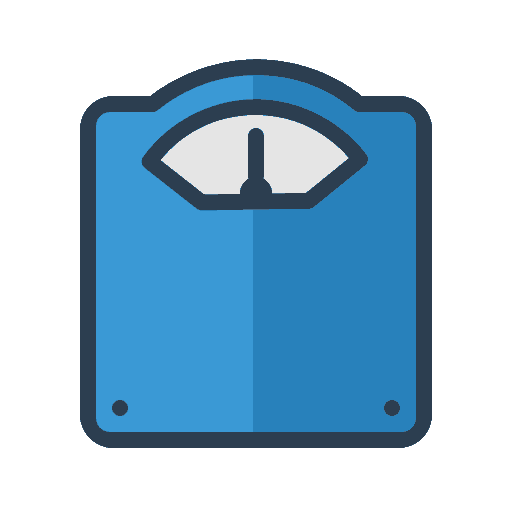 A large part of why people find digital pianos appealing as opposed to the classical acoustic pianos is the simple fact that the former is much more portable and easy to move around. Instead of having to hire out a piano for a performance, all one needs to do is pack their digital piano in their gig bag and hit the road.
As such, an important detail to keep in mind will be the weight of the digital piano as well as it's portability. This is especially important if you are a gigging musician seeing as you will need to move around with your digital piano between shows and rehearsal sessions. So naturally it is unlikely you will want to purchase a bulky digital piano that weighs a tonne.
Pedals


If you're familiar with classic acoustic pianos then you will know that most, if not all, come with three in-built pedals. Whilst most digital pianos do not feature this, save for the cabinet style digital pianos, there are available options which facilitate for the mimicking of a pedal board on an acoustic piano by way of external add-ons.
We will therefore be looking at which of these digital pianos come with pedals and which ones can facilitate the use of pedals.
Stand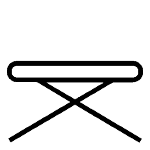 As mentioned earlier, a big part of why digital pianos are appealing is their portable and concise nature whereby they do not take too much space and can be used on virtually any surface.
That being said, we will also look at which one of these models comes with its own stand and which options are available in regards to those that lack stands.
While lack of a stand is not a massive deal, its nevertheless means that you will have an extra expense to cater for and as such this is a consideration worth taking into account.
Budget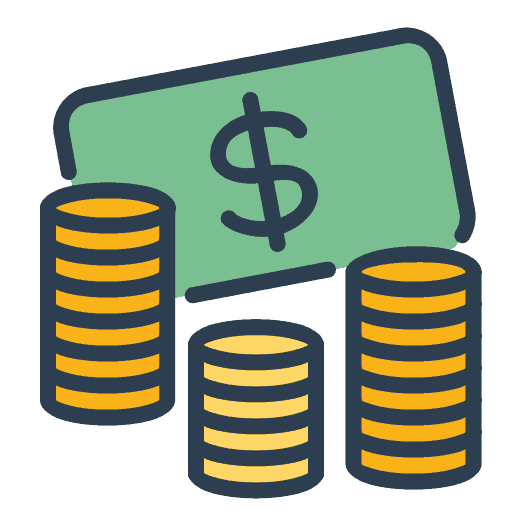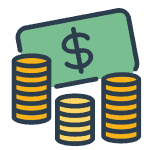 The budget usually plays a massive factor when deciding which instrument you're going to purchase.
For this article we have a budget of $500, a relatively fair amount that should be more than adequate in terms of catering to the needs of most beginner players.
Your budget will often be your starting point
6 Best Digital Pianos Under $500
So with the above criteria and considerations, we can finally dive into our guide and help you make a decision. For the purpose of this article, we're going to be specifically looking at five piano models in this guide:
Modes
Dance Music, Lesson, Accompaniment
Casio CTK-2550
First up is the Casio CTK-2550 , a 61-key digital piano that is geared towards the beginner market. As such, the keyboard does not feature the industry-standard 88-keys. As you'll most probably be starting out as a pianist, these 61 keys shouldn't phase you from this otherwise neat instrument seeing as you'll mainly be learning and familiarising yourself with the piano.
The speakers on the Casio CTK-2550 are audible and loud enough for your practice sessions and thanks to the 400 in-built tones you're guaranteed an interesting playing experience from start to finish. There are also in-built rhythms that you can play along to and the main advantage of this is that you get the feeling that you're playing with a band as you better hone your skills. Features such as this make the Casio CTK-2550 a great companion for anyone starting out on the piano.
Furthermore, the CTK-2550  features a Lesson Mode/Lesson Lite feature which allows the user to learn how to play the piano by following the notes on the LCD display. The LCD display makes it incredibly easy to learn and play along and seeing as visual aids are useful for beginners, this is a definite plus from us,
Checking out at just under $100, the Casio CTK-2550 is amongst one of the most affordable beginner digital pianos that are available. Though it does not have its own pedal board, this is an add-on that the Casio CTK-2550 supports and can be purchased separately.
Pros
The Casio CTK-2550 is an extremely affordable instrument, you could buy four of these with a budget of $500
This particular digital piano is aimed specifically at the beginner market and as such has in-built features such as the Lesson Mode that help beginners practice and hone their skills without having to rely on teachers and lessons
Weighing in at 7.28 pounds, or 3.3 kgs, the CTK-2550 is extremely light which means mobility is not going to be an issue. It's easy to move around as you make your way to lessons, jam sessions etc
Cons
The Casio CTK-2550 only features a 61-key keyboard instead of an 88-key keyboard
The CTK-2550 does not feature weighted or graded keys. Weighted keys mimic the feel of an acoustic piano thus bringing you a more realistic feel when playing. Graded keyboard action refers to the keys in the lower register being heavy and gradually getting lighter as you move up the keyboard.
You will have to upgrade from the Casio CTK-2550 with time in order to challenge yourself and improve on your musical abilities. The 61-keys will limit you as you improve and the lack of graded keys will result in an experience that is far from realistic
READ OUR FULL REVIEW OF CASIO CTK-2550
Yamaha P-71
Yamaha are well known for their quality builds and the Yamaha P-71 does not disappoint. With a fully weighted 88-keys, the Yamaha P-71 is available at $372 and it is well worth the outlay as the quality justifies the price tag.
With a sleek and stylish look, the Yamaha P-71 features graded hammer action which brings you close to a realistic piano experience as the keyboards mimics the feel of an acoustic piano. This realistic feeling is important as it will aid you in your journey as a musician. Furthermore, there are varying sensitivity options, a feature that many competitors below the $500 range seem to overlook.
The Yamaha P-71 has a rich sound to it and thanks to the great speaker system the audio quality is crisp and loud without compromise to quality. You can go a step further and connect it to an external amplifier for greater audibility.
The features on the  are fantastic and offers users a variety of different modes including Dual Mode which allows for two instrument sounds to be played simultaneously as well as the Duo Mode which allows for two people to play the same digital piano together. The latter splits the keyboard down the middle, a useful feature when you have piano lessons or simply want to collaborate with another musician.
The Yamaha P-71 also boasts of MIDI connectivity which allows you to connect to audio programs for purposes of recording or simply just practicing
Pros
With 88 fully weighted keys, the Yamaha P-71 gives you a truly authentic piano playing experience as it brings you close to an acoustic piano playing experience.
Duo Mode makes learning the piano easy as you can sit side-by-side with an instructor or a more seasoned musician and pay close attention to how they play and what techniques they use while performing.
The Yamaha P-71 features a rather simple layout and design which allows for easy navigation. This means you don't have to painstakingly sift through the user manual to understand the varying functions.
Cons
The headphones jack only fits ¼" and few people use this on a day-to-day basis. This means that you will have to acquire an inexpensive adapter in order to use most earphones/headphones
The Yamaha P-71 comes with its own sustain pedal but it is hardly the greatest pedal and you would need to upgrade should you decide to take your craft more seriously. Some users have commented that the pedal slides rather easily and this is the last thing you want to happen during a live performance.
This particular digital piano is available for purchase exclusively on Amazon. This is not necessarily a deal-breaker but it is worth acknowledging as not everyone is a proponent of ordering items online, especially with a $300+ price tag.
READ OUR FULL REVIEW OF YAMAHA P-71
Yamaha P-125
The third Yamaha device that makes it on to this list is the Yamaha P-125, a fully weighted digital piano with 88 keys. Checking in at around $489, the Yamaha P-125 is a great instrument for any beginner as it is extremely easy to use and navigate, even without an LCD screen.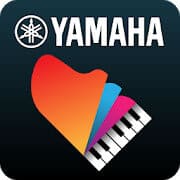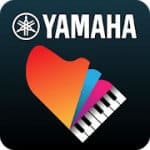 A fantastic feature of this digital piano is the fact that you can use it along with the Yamaha Smart Pianist App. This nifty app lets you have greater control of your Yamaha P-125 without having to take a look at the manual. Apart from being able to switch voices from your device, the app also allows you to play along to your favourite song in real time! It analyses the song as it plays and then displays the chords, think of it as Shazam for piano chords.
The Yamaha P-125 features a 'Rhythm' option that provides users with a bass and drum track to play along to. This is a great feature for any beginner as playing along to a variety of songs will help improve your playing ability. Users can also record themselves as they play. This is a helpful feature as you can listen back to recordings and see which areas of your playing may require improvement.
As a huge proponent of MIDI connectivity, I was happy that the Yamaha P-125 offers USB to HOST connection. This will let you work with different music programs to record your compositions.
If you're interested in a portable and lightweight device then look no further than the Yamaha P-125.
Fun fact: the 'P' in P-125 actually stands for 'portable'. That should give you an overview of the mobility of this digital piano.
Pros:
Being able to use the Yamaha P-125 digital piano along with the Yamaha Smart Pianist App is a massive plus as the app can save your preferred settings and saves you a chunk of time from having to manually set this with each session.
The two way speaker system on the Yamaha P-125 digital piano creates an expansive listening and playing experience that mimics the tone of a grand piano.
Featuring 192-polyphony, the Yamaha P-125 guarantees that you can play even the most complex of pieces without notes being cut off.
Cons:
The Yamaha P-125 has a rather limited selection of tones and voices that you can select from. If an expansive sound library is something you're after then you may be limited by the Yamaha P-125 in this department.
The keys on the Yamaha P-125 are not synthetic, they are plastic key tops which do not offer great moisture absorption while playing.
READ OUR FULL REVIEW OF YAMAHA P-125
Yamaha P-45
Another digital piano from the Yamaha family, the P-45 is quite literally identical to the Yamaha P-71 with the main difference being the price-point. The Yamaha P-45 retails at $378 and unlike the Yamaha P-71 it can be bought from a variety of different shops and not just Amazon.
With 88 fully weighted keys, you get a playing experience that is close to that of a real piano. The graded hammer action is also a plus as it mimics the weight on acoustic pianos. There are also four in-built preset settings when it comes to sensitivity. This is crucial for a beginner as you may need to adjust the sensitivity according to the level of difficulty of the song you're performing.
With a USB to HOST port located on the Yamaha P-45, you can connect the digital piano to a variety of external devices to further enhance your learning experience. MIDI connectivity is important for this reason as you can use a variety of apps to practice and you can also record yourself playing in many different apps and programs.
The Yamaha P-45 comes with its own sustain pedal which saves you a few bucks on having to buy another one. Though it may not be the most high-end pedal in the world, it should be more than adequate in terms of your needs as a beginner.
Another great aspect of the Yamaha P-45 digital piano is the lightweight nature of the instrument. It is very portable and easy to move around for practice sessions, gigs etc. All you need to do is pop it into your travel case and you're good to go.
Pros
Unlike some models within this price range, the Yamaha P-45 makes use of the full 88-keys which means you can comfortably play on it with the full range of an acoustic piano. Some manufacturers limit this to 61 keys and all that means is that you will have to spend more money to upgrade in the future.
The USB and MIDI connectivity options open up a world of possibility. As your skills progress with time you will want to explore more outside of the typical piano set up by connecting to different programs to compose and record your music.
Cons
There is little difference, if any, between the Yamaha P-45 and the Yamaha P-71, the only difference is the latter is exclusive to Amazon and it is slightly cheaper.
READ OUR FULL REVIEW OF YAMAHA P-45
Casio PX-160
Another Casio device makes it onto this list and this time it's the Casio PX-160, a sleek and stylish digital piano with an eye-catching contemporary design. With a price-tag of $448, the Casio PX-160 is one of the more pricier options in this buyers guide but it justifies the price-tag thanks to the sheer quality of this instrument.
Featuring 88 keys and the trademark Casio Tri-Sensor Scaled Hammer Action II keyboard, the Casio PX-160 provides a realistic piano feel when playing thanks to the use of real hammers in the keys. Many competitor models simply employ the use of strings and seasoned players will be able to tell the difference rather quickly.
The audio quality on the Casio PX-160 blows is competition out of the water as the Casio team employs the use of the Multi-Dimensional Morphing AiR (Acoustic and Intelligent Resonator). This means sound is produced without any loss of quality.
Furthermore, the Casio PX-160 boasts of 128-note polyphony. Generally speaking, the higher the polyphony the better as it guarantees that notes will not be cut-off while you play. The PX-160 is the only digital piano under $500 that offers this feature and its closest competitor offers 129-note polyphony.
Pros
The combination of 128-note polyphony and a full 88-keys keyboard means that you can use this device for several years without necessarily needing to upgrade it to a more expensive model.
The Duet Mode feature allows for side-by-side playing of two musicians and makes piano lessons a lot easier.
The Casio PX-160 is aesthetically pleasing and unlike many digital pianos in this price range, users have the option of up to three colour finishes so as to match their playing space or simply choose an eye-catching colour that appeals to them.
Cons
This is one of the more expensive digital pianos in this guide and users may choose to save a few bucks and look into one of the several alternatives if they are short on the requisite funds.
Accessories such as a stand must be purchased separately as they are not included in the sale of the Casio PX-160. This is not ordinarily an issue but given the hefty price-tag, its good to be aware of any other expenses that you may run into.
Users will have to refer back to the Casio PX-160 manual before they get the hang of using the digital piano to its full capabilities.
READ OUR FULL REVIEW OF CASIO PX-160
Korg B1
In an article dominated by Yamaha and Casio products, the Korg B1 manages to push its way through the competition and make its way on to this list and for good reason. With a price-tag of $547, the Korg B1 is the most expensive digital piano on this list as it slightly passes our budget.
Like most of the pianos in this range, the Korg B1 features 88 keys and also features weighted hammer action for a realistic playing experience. The keys are graded and users have the option of selecting up to three sensitivity options. Novice players may opt to go for the most sensitive option until they have improved their playing ability.
With 18W output from its speakers, the Korg B1 is one of the louder options on this list thanks to the Servo-assisted Motional Feedback (MFB) Technology. A rich and deep sound is the end result and it does come relatively close to sounding like a grand piano.
Partner Mode is a feature of the Korg B1 that allows for two users to play the keyboard at once thus making it easier for beginners to learn from their more experienced teachers. A simple feature that is often overlooked, but one that makes a world of difference.
Pros
Partner Mode is a fantastic feature and many users of the Korg B1 note that this was one of the selling points. Tutors and students alike swear by it thanks to the ease of use it brings to the table.
The Korg B1 probably produces the best quality sound of all the digital pianos on this list thanks to the Servo-assisted Motional Feedback (MFB) Technology and the PCM Stereo Sampling which mimics the rich and vibrant tone of an acoustic piano.
Cons
The Korg B1 offers no MIDI connectivity options which means that you cannot connect to external devices to use apps and programs for practice and recording purposes.
The hefty price tag of the Korg B1 does not feel entirely justified as it simply lacks enough innovative features to match the price-tag.
Unlike competing models within this range that employ the use of synthetic ebony and ivory keytops, the Korg B1 makes use of plastic keys instead. This means that moisture absorption will not be as good and there are chances of slipping and making mistakes after prolonged playing periods.
READ OUR FULL REVIEW OF KORG B1
Conclusion
Although all the digital pianos on this list are great instruments that have served many people well, we have to make a choice based on the above criteria in regards to which of these is the best option. Having taken into account a variety of factors including cost, features, playability etc, we have managed to narrow down our choice to the Casio PX-160   as the best digital piano under $500.
The features on the Casio PX-160 honestly blow away its competition. As mentioned earlier, the PX-160 will serve you well as you progress in your career seeing as you need not upgrade it any time soon: it offers 128-note polyphony, which is more than enough for even more experienced players, and it offers 88 keys with graded hammer action. The Casio CTK-2550 only features 61 keys and it doesn't come close to competing with the Casio PX-160
The inclusion of MIDI connectivity is a massive plus as you can connect to devices such as your laptop, iPad etc and play along with learning programs and apps. If you're a budding music producer just like me, MIDI connectivity is a huge selling point as you can record music and even use the Casio PX-160 as a MIDI controller to make beats. The Casio PX-160 beats the Korg B1 thanks to this.
Although you will save a considerable amount of money should you opt for the Yamaha P-45 or the Yamaha P-71, these two digital pianos cannot compete with the versatility of the Casio PX-160 when it comes to features and overall usability.
Our Pick
If we had to rank the "Best Beginner Digital Pianos Under $500", our list would look something like this:
This buyer's guide is meant to illustrate the different options that are available and the different factors to consider. Truthfully, everyone has individual wants and needs that they will take into account when choosing what to buy. As such, our recommendation is based on what we feel is the best option given the various factors we mentioned throughout this article. Ultimately this is a personal decision and this guide is meant to assist you in making that decision rather than telling you what to do.