Since its formation in 1972, Roland has solidified its place within the music industry as one of the leading instrument manufacturers. From creating drums, basses, synthesizers and keyboards, they have quickly become a household name in most top studios thanks to their quality instruments and their great sounds.
As such, in this Roland RD-2000 review will take an in depth look at this digital piano whereby we see what this neat instrument brings to the table in terms of its design, features, sounds and much more. By the end of this article hopefully you will be able to tell if this is the right instrument for you as we shall look at its strengths and weaknesses, if any.
So without further ado, let's get to it!
Roland RD-2000
Roland RD2000 Specs & Features
Keyboard: Full 88 keys, Roland PH-50 fully weighted hammer action
Polyphony: 128-note polyphony (SuperNATURAL soung engine), Unlimited polyphony (V-Piano sound engine)
Tones: 1,100 tones
Recording: Audio Files (WAV format, 44.1 kHz, 16-bit)
Sound: 2 independent sound engines; V-Piano Technology, SuperNATURAL Piano
Speakers: N/A
Dimensions: 55.6″ x 14.5″ x 5.56″ (141.2 x 36.7 x 14 cm)
Weight: 47.9 lbs (21.7 kg)
Warranty: 3 years
Aimed at the professional gigging musician, the Roland RD-2000 is marketed as a one of the best stage piano's by the Roland team. With a price tag of more than $2500, this machine would be out of the reach of most novice players in terms of the financial outlay as well as the plethora of features it comes with.
Design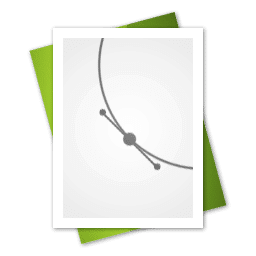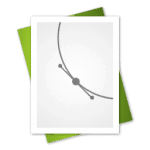 Designed specifically for the on stage and gigging musician, the Roland RD-2000 brings a lot to the table in terms of its overall design. The intuitive nature of the physical design makes it easy to navigate and use during live performances without distracting the performer from their main task at hand.
In terms of the actual look of the digital piano, the Roland RD-2000 has a rather 'detailed' layout thanks to the variety of hosts and sliders. The layout is quite intricate and would no doubt perplex the amateur piano player as a result of the different controls. Despite all it has going on, it nevertheless remains aesthetically pleasing to the eye.
Previously, some digital piano manufacturers would require users to make use of certain key and button combinations in order to change specific settings, sounds etc. However, this is not the case with the Roland RD-2000 thanks to the in-built sliders and knobs.
In order to easily allow the musician to change sounds, tones and effects while playing, the Roland RD-2000 features eight knobs and nine sliders that allow control and adjustment of these parameters. The built-in LED indicators allow for pinpoint accuracy when adjusting the controls as they provide the user with swift virtual feedback.

There are also two modulation wheels on the far left side of the piano to allow for greater expression while performing or recording. Included in the design is also a pitch lever.
However, the LCD screen has come under some criticism due to the small nature of the display. Although always a welcomed feature, one could argue that the rather miniature display is a design flaw and for the price-tag the screen should have been bigger.
Despite this, the display is readable and it is not so tiny that you will need a microscope!
Furthermore, while we welcome all the buttons and knobs on the RD-2000 as they offer greater control, some users have noted that they are packed quite closely together. As result, some have mentioned that comfort if compromised, not to mention it gives room for error during detailed on stage performances.
The aluminum body of the instrument further adds to the professional look and feel of the instrument thanks to the stylish nature of the material. Furthermore, the aluminum build of the Roland RD-2000 gives it a sturdy feel as opposed to the plastic housing used by other competing digital piano models.
The digital piano is light enough to transport thanks to the aluminium build and weighs in at an astounding 21.7kg despite being a fully graded instrument. This means transportation and travelling with it will not be a tedious endeavor. 
The 88 keys layout gives it a truly professional feel seeing as it mimics the number of keys found on a real acoustic piano.
The Roland RD-2000 is available in only one colour finish of black, but thanks to the tasteful design it nevertheless looks great in this colour while maintaining a professional look. The LED lights on the RD-2000 give it a rather futuristic look when it is in action.
Keyboard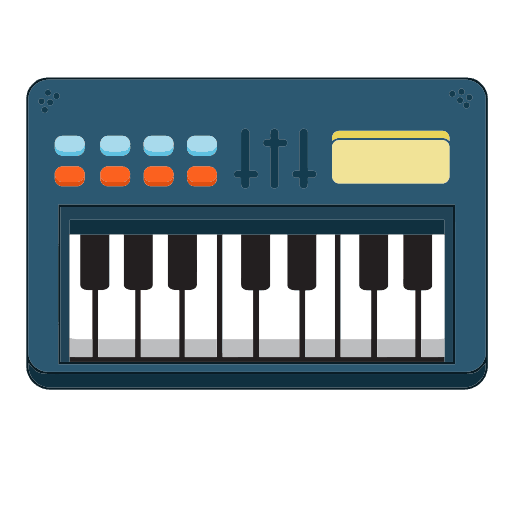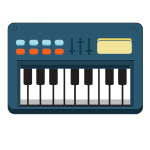 The most important aspect of any digital piano will no doubt be the actual keyboard itself. It doesn't matter how pretty, slick or cool a digital piano is, if they keyboard is not up to par this will be detrimental to the playability of the instrument and it will ultimately affect how you as the user play.
Roland ensures that the users are not disappointed when it comes the Roland RD-2000's keyboard. The 88 fully weighted keys are made of hybrid wood and molded materials. This allows for a more durable product, as well as improved grip while performing and much better moisture absorption so your fingers don't slip off the keys.
The beauty of the hybrid keys is that they do not feel plastic at all, and at the same time they do not feel too unfamiliar despite the type of material used to construct them.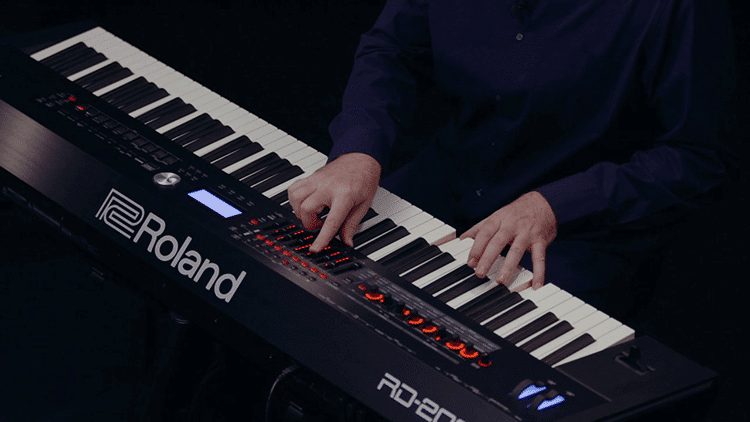 The Roland RD-2000 employs the use of Roland's PHA-50 (Progressive Hammer Action) keyboard whereby it makes use of graded hammer action in the keys. What this means is that just like an acoustic piano, the keys on the RD-2000 will heavier when played in the lower register, and they will feel lighter as one moves up the keyboard.
The graded hammer action is the reason the keyboard has such a realistic feel. For an instrument in this price range, we would be greatly disappointed if this did not feature as part of the RD-2000's core traits.
Furthermore, thanks to the PHA-50 (Progressive Hammer Action) keyboard, the Roland RD-2000 also includes the Escapement Feature. For those unfamiliar with the term, this refers to a mechanical feature found in acoustic pianos whereby it allowed for notes or be quickly repeated without having to fully release the key.
Though this may not be of importance to all players, veterans will appreciate this subtle feature as it once again adds to the realistic nature of the Roland RD-2000 digital piano keyboard.
The advanced sensor mechanism found in the Roland RD-2000 is once again a massive plus when it comes to dynamic expression. Users can expect greater attention to detail when playing with this instrument.
The Roland RD-2000 feels realistic to the touch, though this is often subjective, and some users have commented that the RD-2000 makes competing models within the same price range feel rather clunky and somewhat artificial in comparison.
Some users have commented that players can easily switch from an authentic acoustic grand piano to the Roland RD-2000 without facing much of a challenge. That alones speaks volumes in terms of the nature of the keyboard.
Sound


One of the most crucial aspects of a good digital piano is the in-built sounds that come with the instrument. Not everyone with a keyboard is conversant with sound design and as such it is important that they have readily available options they can choose from.
With that being said, the Roland RD-2000 does not disappoint in this department and it comes loaded with 1,100 different sounds! With a sound library this large and extensive, it is literally impossible to get bored with this instrument:
44 Strings
114 Basses
137 Pads/Choirs
200+ Pianos (Concert, grand, vintage, electric etc)
100+ Synths (Leads, basses, FX etc)
Many more (clavinets, bells, percussions, effects etc)
While most digital pianos on the market tend to employ the use of one sound source for their audio samples, the Roland RD-2000 has the upper-hand because it makes use of two sound engines; the V-Piano Technology and the Roland SuperNATURAL Sound Engine.
The V-Piano Technology is a powerful sound engine that allows for a detailed and natural acoustic piano sound to be produced. Simply put, the acoustic pianos have their own dedicated sound engine. We're going to briefly explain what the V-Piano Technology sound engine is, what it does and why it is so amazing.
V-Piano Technology relies on physical modeling, rather than the use of real piano samples. Simply put, modeling is an algorithm that mimics what goes on inside an acoustic piano including multiple different parameters that influence the overall sound.
Samples on the other hand are compact recordings of real acoustic pianos being played which are then triggered when you play your digital piano.
The modeled acoustic sounds on the Roland RD-2000 are immensely pleasurable to the ear, thanks largely to the V-Piano sound engine. The acoustic tones are warm and rich, with long sustain times, as opposed to the shorter decay times found in sampled pianos.
The SuperNATURAL sound engine is quite similar to the V-Piano sound engine in that it also relies on physical modeling as opposed to the use of samples. The main difference between the two is that the latter is used as the dedicated sound engine for the acoustic pianos.
The SuperNATURAL sound engine manages all the other sounds on the Roland RD-2000 including the clavinets, electric pianos and the strings. The SuperNATURAL sound engine accounts for various aspects of the piano such as timbre variations and overtones. This allows for a richer and more defined sound with greater attention to detail and better quality audio.
Another great feature found in the Roland RD-2000 is the Piano Designer function. This nifty tool is found under the 'Toned Designer' function button towards the right-hand side of the Roland keyboard and opens up a world of new possibilities.
Simply put, this tool allows for the player to edit elements of the instrument such as string resonance, hammer noise, damper resonance, lid on/off etc. It therefore gives you greater control in manipulating instrument sounds until you get the perfect tone to suit your ear.
The best part about the piano designer function is that one does not need to be an expert in sound design to adequately change and edit the different parameters to their preference. Furthermore, users can adjust various parameters of each of the piano's individual notes including tonal character, pitch and level.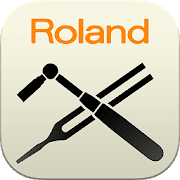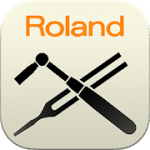 Piano Designer can also be used as a downloadable Android/iOS app to customize and edit sounds.
Users can also add additional effects to the piano as the Roland RD-2000 has up-to 62 different effects for the user to choose from in order to further 'sweeten' they're playing tone.
Polyphony
When it comes to selecting a digital piano that will adequately address the needs of your playing ability as well as your style, one crucial factor to take into account is the polyphony of the piano in question.
While not every single piano player needs a keyboard with high polyphony, advanced players will want to be assured that they can exhibit their ability without the worry of having notes cut off during their performances. This is not only frustrating for the player, but the audience may also notice notes being cut off early.
Briefly explained, polyphony is a feature that is found in digital pianos whereby certain notes whereby it defines the maximum number of notes a digital piano can produce at any one time. The higher the polyphony the more notes that can be played.
Polyphony is crucial as a piano with a lower polyphony will result in some notes being cut off during your performance.
As such, the Roland RD-2000 effectively addresses this issue as it offers 128-note polyphony when it comes to sounds produced by the SuperNATURAL sound engine. While some competing models within this price range will have a higher polyphony, the truth is most people won't make use of the full 128 note polyphony and it is unlikely that anyone will go past this point.
When it comes to the V-Piano Technology sound engine, users have basically unlimited polyphony when playing the acoustic piano tones and sounds.
The Roland RD-2000 offers much room for creativity and self-expression as users will not have to think about polyphony limitations while performing. As such, all you have to do is focus on playing to the best of your abilities, regardless of the complexity of the piece in question.
Speakers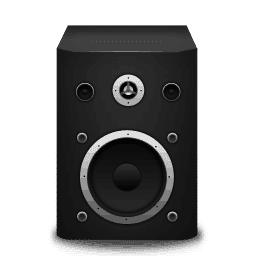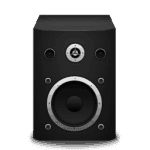 Unlike many of the digital pianos we have previously reviewed, the Roland RD-2000 is quite different in the sense that there are no on-board speakers in this digital piano unit.
This may be a slight disappointment to the players who do not own external sound amplifiers seeing as they will not be able to practice or perform without one. As such, users will have no option but to acquire an external sound device so that the RD-2000 can be heard.
While some may view this a shortcoming of the Roland RD-2000, external speakers, monitors and amplifiers are easily available for purchase and virtually all of these are compatible with the Roland RD-2000 regardless of the brand or manufacturer in question.
The various connectivity options on the Roland RD-2000 means that one will never be left stranded in terms of audio output. We explore the connectivity options in further detail below.
Once again, there are NO SPEAKERS on the Roland RD-2000.
Connectivity
Good connectivity is one of the hallmarks of a great quality professional instrument, regardless if it is being used to record, perform or even just do a bit of home practicing. It is better to have more connectivity options than fewer, even if you may not necessarily be using each and every one of them.
With that being said, the Roland RD-2000 leaves users spoiled for choice in terms of the various connectivity options. Located on the rear panel of the keyboard, users can choose which type of input/output they want to use, as well as connect various external devices to the RD-2000.
There is an input port that is clearly labeled as the 'USB for update' jack. As the name suggests, this input is used to update the RD-2000. When not in use, it is recommended that the cap be inserted so as to protect the port.
Located on the back of the Roland RD-2000 is also a USB type A port that would allow for users to connect external devices such as flash drives. Any compatible USB drive can be used. Seeing as the RD-2000 is aimed at the gigging musician, the USB port is welcomed as artists can store all their presets on a flash drive and simply connect it when they're ready to hit the stage.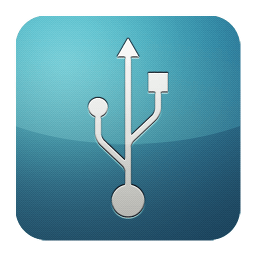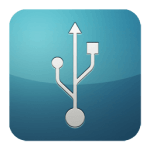 The USB type B port allows for you to connect the Roland RD-2000 to a computer. Once connected, users can achieve and a lot by using the digital piano is a MIDI controller in their preferred DAW of choice.
In order to use this, users will be required to visit the Roland page and download compatible drivers. However, installing these drivers is simple and straightforward and doesn't require expertise in software engineering. 
There are also further MIDI connectivity options in the form of the MIDI connectors (IN, OUT 1, THRU/OUT 2) located on the rear of the RD-2000. While the USB type B port can also be used for MIDI connectivity, these dedicated ports are a welcome addition seeing as either of the two options can double as an alternative to the other.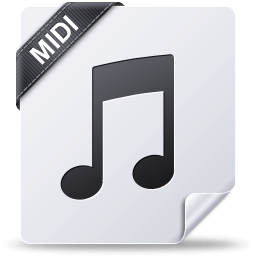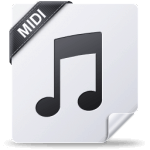 The MIDI connectivity option also acts as a second output by default. This quite hand during live performances if one needs to control any hardware synths.
There are actually several Pedal jack inputs that users can choose from including Damper, FC1, FC2, EXT. As the name suggests, the damper input allows for a damper pedal to be connected to the device. The other inputs let the user connect a different pedal to the piano, and they can then assign a variety of functions to the pedal once connected.
 The 1/8" input jack located at the back can be used to connect an array of different external devices including your mp3 player, iPod etc. All you need is an inexpensive AUX chord of which virtually everyone owns in this day and age.
The Roland RD-2000 also has dedicated ¼" output jacks (L/Mono, R). This is essential on virtually any keyboard as it will allow for users to directly connect to external devices such as monitors, P/A systems, mixers etc
The main output of the Roland RD-2000 would be the XLR connecter output. This puts further emphasis on the professional nature of the instrument.
And of course the RD-2000 features a headphones jack. We would be disappointed if this was missing but the Roland team have taken into account the different connectivity options to make sure they are all included. Worth noting is that the audio signals will still be output from the 'OUTPUT' jacks and 'BALANCED OUT' jacks even when headphones are connected.
Accessories
Pedal
When purchased, the Roland RD-2000 comes with its own pedal, this is a plus as not many manufacturers include pedals with their digital pianos.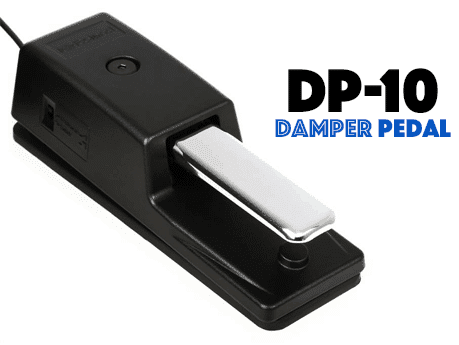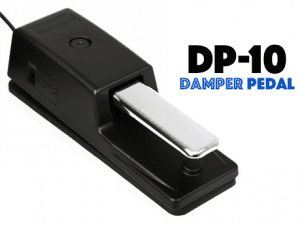 The Roland DP-10 damper pedal included is a solid piece of hardware and would set you back around $50 when purchased separately. Luckily, buyers of the Roland RD-2000 do not have to dig any deeper into their pockets and can therefore save some money.
The DP-10 pedal has been lauded by many piano players who swear by its use. With a non-slip rubber plate, users can play with confidence without the fear of the pedal slipping or moving out of position while they perform.
The pedal itself is sturdy and some users have commented that they have consistently used it for over 10 years without any deterioration in quality. With this accessory, you can be assured of a quality product that will last.
However, for users that may want to upgrade to a setup that is even more similar to the grand piano experience, one would recommend the Roland RPU-3 Pedal unit.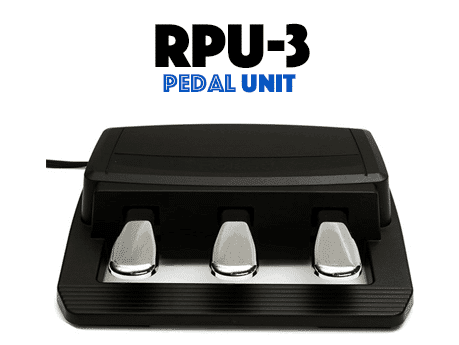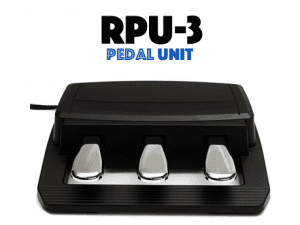 The RPU-3 is described as "a real grand piano pedalling experience" and we are inclined to agree with this statement! The pedal provides the same configuration as a grand piano and has separate ¼" outputs for each pedal. 
The expressiveness of the unit is fantastic as the effects vary on how deep on presses the pedal, just like in a real acoustic piano.
This great piece of hardware will however set you back slightly in terms of finances as it retails at around $130. However, if you can afford this then it is a highly recommended addition to your set-up.
Best Pedals for Roland RD-2000
Pedals users may want to consider include the following from Roland:
Stand
While some digital piano manufacturers include a stand as part of the piano set up, the Roland RD-2000 does not come with its own stand, neither in-built nor external. As such, users will have to purchase a stand separately.
While the compact nature of the Roland RD-2000 means it can be placed on almost any stand due to its light-weight nature, the Roland team designed a stand specifically for this impressive instrument in the form of the Roland KS-G8B keyboard stand.
With a sleek design and a sturdy feel to it, the KS-G8B is designed for 88 key digital pianos. As part of the design the stand is able to fold, this makes it incredibly easy to move around, not to mention is saves a lot of storage space is it can easily be disassembled and placed neatly in a corner for later use.
Best Stand for Roland RD-2000
As mentioned, users could place it on another quality stand but for peace of mind, we recommend the KS-G8B.
Headphones
Unless one is buying a tailor-made bundle from a musical store, most manufacturers do not include headphones when they sell their digital pianos. This is no different with the Roland RD-2000.
However, headphones are easily available for purchase and depending on your needs, they are inexpensive and can be acquired without much of a fuss at all.
Best Headphones for Roland RD-2000
With that being said, below users can find several recommendations for headphones. These vary in price as well as quality, and they are in no specific order as each player has a different set of standards than the next.
Summary
Final verdict
Playability:

9/10

Ease of Use: 6/10
Value for Money: 9/10
Features: 10/10
Sound Quality: 8/10
Design: 9/10
Total score: 8.5/10
Things we like
With 1,100 different sounds and tones to choose from, users of the Roland RD-2000 are spoilt for choice. It is virtually impossible to get bored of playing given the various instrument sounds one can pick from. Most digital pianos within this price range do not come remotely close to these many sounds.
The V-Piano Technology sound engine is a blessing from the heavens above! This spectacular piece of sound technology allows the Roland RD-2000 to produce stunning and realistic acoustic piano sounds that will completely blow away the competition. Expect a rich, full sound with a fine attention to detail.
The keyboard on the Roland RD-2000 feels fantastic to the touch thanks to the hybrid build of the keys. They are light but durable, and they provide fantastic grip for a well-rounded playing experience.
The weighted keyboard provides a very realistic feel when played on. The PHA-50 graded hammer action keyboard sets the Roland RD-2000 apart from its competition and mimics the feel of an acoustic piano to a fault.
The Piano Designer feature is a fantastic addition as it opens up a whole new world in terms of sound design. Users can utilize this through a very convenient app that lets them customize and edit sounds to their preference.
Things we didn't like
Perhaps the biggest disappointment when it comes to the RD-2000 is the lack of on-board speakers. While this can be remedied through the use of external speakers, many people purchase digital pianos for the convenience of the in-built speakers.
Some users have commented that the sliders are too close to each other for their liking. While this is not a deal breaker, it is worth bringing up. However, opinions on this issue are quite varied and it will ultimately depend on your personal preference.
Although it is not aimed at beginners, the Roland RD-2000 has a steep learning curve before one can fully utilize the instrument to its full potential. As such, it is perhaps not recommended for people looking to purchase their first key board.
Price
Roland RD-2000's price is in the $25xx range for a new instrument and can go as low as $17xx for a used one.
Please click here to check the current price of RD-2000 on Amazon.
Alternatives
Yamaha CP4
Featuring a full 88 key set up just like the Roland RD-2000, the Yamaha CP4 is also labelled as a stage piano and is geared towards the professional musician. The CP4 is quite lighter than the RD-2000 and it weighs in at 17.5kg whereby the latter is 21.7kg. This makes it easier to carry around and move from place to place. It also features graded hammer action and the keys are wooden and covered in synthetic ivory. The Yamaha CP4 also has on-board speakers whereby the Roland RD-2000 does not.
Users have commented that the piano samples used in the CP4 sometimes emit a high-picthed feedback after notes have been played. Though this is not consistent with all users, it is worth noting.
Nord Piano 3 HA88
With over 1,000 sample-based instruments, the Nord 3 Stage gives the Roland RD-2000 a run for its money as they both have extensive sound libraries for users to select sounds from. The 88 key digital piano is fully weighted and has a triple sensor key bed with improved grand weighted action for an authentic playing experience.
While the Roland RD-2000 relies on piano modelling from the V-Piano and SuperNATURAL sound engines, the Nord Piano 3 is a sample-based instrument.