As a musician, it gets to a stage in your musical career where you have to think about upgrading your equipment.
Perhaps the gear you're using is a little outdated, or maybe your skills have progressed to the point where you need to something that can better accommodate your abilities.
Or maybe you just want to treat yourself to something new.
Whatever the case may be, we've compiled a list of our favourite digital pianos under the $1000 mark.
A majority of the digital pianos in this list are geared towards intermediate players as we feel that they adequately suit their needs.
However, even as a beginner you can go ahead and grab one of these if they feel right by you.
So let's dive into it and see what kind of digital pianos we can pick up for $1000.
Our Criteria
Key action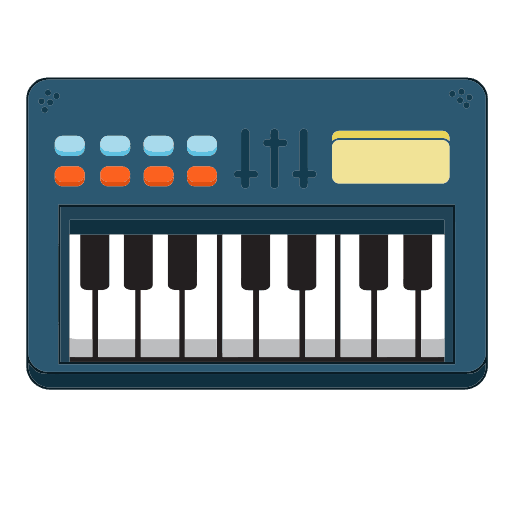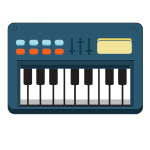 When considering the different options to feature on this list, we take a close look at the key action on the various digital pianos and the overall quality of the keys.
We specifically look at digital pianos with graded hammer action due to the fact that most intermediate players need a device with a realistic feel.
We also look at the keys more general and take into account the texture of the keytops and the material they are made from.
Sound quality


Sound quality is a major factor to consider when you're buying any instrument, not just a digital piano.
With that being said, we take an in-depth look at the quality and loudness of the speaker system, as well as the sound engine/processors that the different pianos on this list use.
The different tones and sounds will also be considered in terms of quality as well as quantity.
Extra features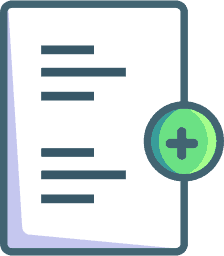 Let's face it, when you fork out a big chunk of money you want to at least be guaranteed that you're getting value for your money.
As such, we explore the different extra features that comes with each digital piano, and we see how they aid intermediate players, if at all.
Weight and Portability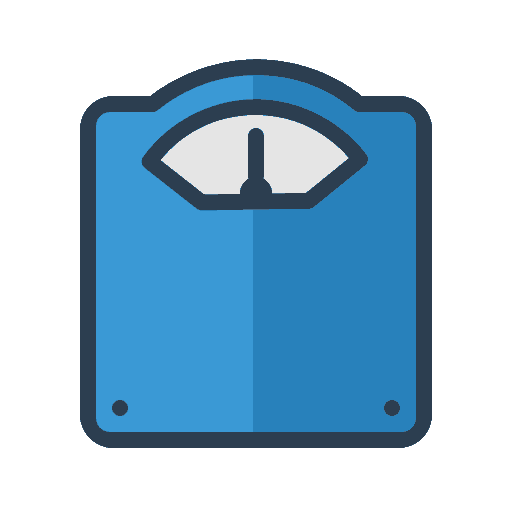 Many intermediate players tend to be active musicians who gig, teach lessons or travel with their equipment for whatever reason.
As such, we take this into account and we look at which of these digital pianos is the most viable option for the gigging musician.
Pedals


To create a truly realistic and holistic playing experience, one will at one stage or another make use of piano pedals.
Most intermediate players are without a doubt experienced when it comes to using piano pedals and this is a feature we look at.
We will see which one of these digital pianos comes with its own pedals, and we will also take a look at the quality of the said pedals.
Stand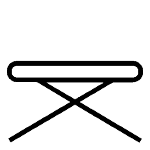 Most digital pianos can be placed on any flat surface and played.
However, a stand offers you greater control when as it is specifically designed and produced to support your digital piano.
For that reason, we also use this as part of our criteria when scrutinising the instruments on the list.
Budget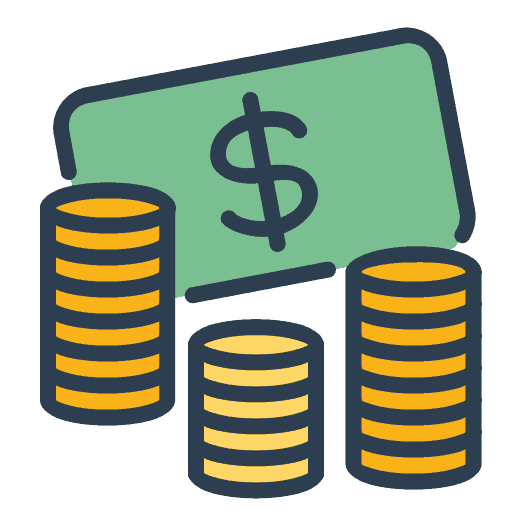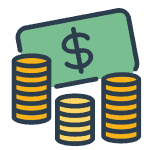 Let's face it, you could have a checklist of everything you want from a digital piano, find the perfect one but then realise that you're actually short of the asking price.
Your budget will essentially dictate the type of digital piano that you will be able to purchase.
Therefore, we take this into consideration as we make our way through the list
The first digital piano we'll be looking at is the Casio PX-870, a fully weighted 88 key digital piano from Casio's famous Privia series of instruments.
Featuring a stunning cabinet style design, the Casio PX-870 is available in 3 different colour finishes and is relatively lightweight for a cabinet style build.
The design also features an in-built pedal board, just like a grand piano. Most digital pianos simply come with a cheap plastic sustain pedal.
Employing the use of retextured keys, the Casio PX-870 allows for a more realistic touch. The use of Casio's famous Tri-sensor Scaled Hammer Action Keyboard II is a great addition as the keyboard uses real hammers as opposed to springs. This provides a very authentic playing experience.
With 256-note polyphony, you can rest assured that no notes will cut off while playing the Casio PX-870. After all, the higher he polyphony the better and there are many digital pianos on the market that are more expensive but lack this feature.
The Casio PX-870 contains some advanced features that intermediate players will appreciate such as the 'Lid Simulator' option. This allows players to mimic the sound changes that come with the various lid positions on a grand piano. This is accentuated perfectly thanks to the powerful and impressive 40W speaker system on the Casio PX-870.
READ OUR FULL REVIEW OF CASIO PX870
Yamaha is a household name in the world of instruments and electronics. It is one of the most popular musical brands in existence. As such, the next digital piano we look at is the Yamaha DGX-660, a truly fascinating build available in two colour finishes.
Offering 88 fully weighted keys, the Yamaha DGX-660 makes use of Graded Hammer Standard (GHS) action whereby the keys in lower octaves feel heavy to the touch and they get progressively lighter as you move up the keyboard, a feature that is found in acoustic pianos.
With a staggering 554 in-built sounds, the Yamaha DGX-660 blows away its competition in this department as it offers users a multitude of tones. Furthermore, you can equalize these sounds and also apply effects such as reverb, chorus etc until you are happy with the final result. Very few digital pianos offer this level of control in terms of customising your sound.
The Intelligent Acoustic Control (IAC) function of the Yamaha DGX-660 means that sound quality produced by the speakers will not degrade. Not all digital pianos feature dedicated sound functions to this extent.
The Yamaha DGX-660 allows for internal recording of songs. It can accommodate up to five songs, and each song can have as many as five tracks. This is significantly more than some of the digital pianos in this list, and some of those cost almost twice as much as the DGX-660.
READ OUR FULL REVIEW OF YAMAHA DGX660
Another digital piano from Casio's beloved Privia range makes it onto this list and this one if the Casio PX-780.
Employing the use of an 88-key fully weighted keyboard, the Casio PX-780 provides users with a comparatively realistic playing experience. The keys are simulated ebony and ivory keytops which in turn produce less unwanted noise. This is a plus seeing as many digital piano makers still employ the use of plastic keys. Tri-sensor Scaled Hammer Action II keyboard also adds to the overall playing experience.
Casio's award winning AiR (Acoustic and Intelligent Resonator) sound system is a major factor worth considering in terms of buying the Casio PX-780. It provides unparalleled sound quality that the more experienced player will appreciate. The dual 20W speaker system ensure that the sound is audible enough when playing.
The cabinet style design of the Casio PX-780 means that it comes with an integrated pedal board system. This saves you a decent sum in having to purchase an external system, and also adds to the attractive look and finish of the digital piano. The cabinet design is advantageous as it provides a deeper and more resonant sound akin to that of an acoustic piano.
One of the more unique features of the Casio PX-780 is the in-built recording feature which allows you to record up to 17 tracks per song. This is astounding seeing as many digital pianos do not allow for more than five tracks. You can also store up to five songs at a time whereas competing models only accommodate for two tracks at a time.
READ OUR FULL REVIEW OF CASIO PX780
The Kawai ES110 makes it onto this list for a variety of reasons which we will outline below. Firstly, it is one of the most lightweight options within this price range it is an astounding 26.46lbs (12kgs)! This means it makes the perfect companion for the on the go musicians.
With 88-keys fully weighted keyboard, the Kawai ES110 offers an extremely responsive overall playing experience which honestly feels like you're playing a more expensive instrument.You also get a truly authentic playing experience thanks to the AHA IV- F keyboard, an important factor for an intermediate level digital piano.
The sound of the Kawai ES110 is arguably amongst one of the most realistic within this price range. Although there are only 8 different piano tones, users have the ability to adjust certain characteristics of the piano sound such as reverb, damper noise and even temperament. Whilst most beginner players may not consider this feature, more seasoned pianists will appreciate its inclusion.
Although it doesn't feature the loudest speaker system in the world, the Kawai ES110 offers amazing clarity whilst still maintaining a rich and resonant tone while playing. Furthermore, the EQ settings allows you to adjust to your preference. This feature will suit the intermediate – advanced player well.
READ OUR FULL REVIEW OF KAWAI ES110
At this point of the guide, it's quite easy to see which brand name dominates the intermediate digital piano market. This time it is the Casio CGP-700, an instrument that's been described as a 'Compact Grand Piano' (after all, that's what the abbreviation CGP stands for).
Retailing at $799, the Casio CGP-700 is an 88-key fully weighted digital piano that features graded hammer action for a realistic playing experience. What we love about the CGP-700 is that it makes use of a 3-sensor system under each key while most digital pianos only have 2 sensors. As a result, you can expect a much more expressive playing experience from this device. Furthermore you can adjust the touch sensitivity to your preference.
With an intermediate digital piano, users expect the said instrument to have a variety of different sounds and tones available. After all, you may as well get as much value for your money as you can. The Casio CGP-700 delivers in this department as it offers 550 instrument sounds. There are some digital pianos that cost twice as much as the CGP-700 but do not offer nearly as many sounds.
The sound system on the Casio CGP-700 is quite interesting as it has speakers on the actual digital piano as well as in-built speakers on the piano stand. In total, it is a 40W speaker system and it promises audio clarity thanks to the MXi (Multi-Expressive Integrated) sound processor.
READ OUR FULL REVIEW OF YAMAHA CGP700
As far as brands go, Roland has always been a personal favourite thanks to the quality builds they produce. This is no different when it comes to the Roland FP-30, an 88-key digital piano with a fully weighted keyboard featuring Roland's PHA-4 Standard action. This along with five sensitivity options allows for a realistic playing experience that beats most of the competing models.
With Roland's superNATURAL Sound technology, you get a rich and vibrant sound from the Roland FP-30 that does not degrade or affect the real acoustic piano samples used for this digital piano. The FP-30 makes use of full length samples instead of multi-layered samples. This means there is a smoother transition which allows for a refined sound when playing. Most beginners may not notice the difference but seasoned piano players will be able to tell.
In terms of the in-built features, the Roland FP-30 offers one track MIDI recording and further allows users to play MIDI and WAV files from external devices such as flash drives. Most competing pianos in this range do not offer this feature. Another fantastic feature is bluetooth connectivity.
With 2 x 11W speakers, the Roland FP-30 is loud enough for practice sessions and small gigs without having to employ external amplifiers. If you would prefer a more quiet and private practice session then it also offers two headphone jacks.
READ OUR FULL REVIEW OF ROLAND FP30
Another Privia series piano from Casio makes it onto the guide once again. The fact that there are three models from the Privia range on one guide should say all you need to know about these quality instruments.
The Casio PX-770 features 88-keys fully weighted keyboard with the keys being weighted by actual hammers rather than springs. As an intermediate – advanced player, graded hammer action should be a factor when choosing your next instrument. This along with the triple sensor detection system provides for a phenomenal playing adventure.
One of our favourite features on the Casio PX-770 is the concert play option which allows for users to play along to 10 different orchestra songs. This means you can jam by yourself and also try out new techniques while playing along to a backing track.
The Casio team makes us of lossless audio technology in the Casio PX-770. As such, it recreates the rich and hearty tone of an acoustic piano while maintaining amazing audio clarity all throughout. Furthermore, the AiR engine provides extremely accurate grand piano sounds for maximum dynamic expression.
READ OUR FULL REVIEW OF CASIO PX770
One more Yamaha device manages to make it on to this list, the Yamaha P-125; a nifty digital piano from Yamaha's 'portable' series. What makes this particular digital piano so portable is the fact that is only weighs 24.25lbs (11.8kg) thus making it very easy to carry around. As we've observed, some of the pianos on the list weigh almost three times as much!
With four sensitivity options available, the Yamaha P-125 is a step above many competitors as most only offer three sensitivity options. The 88-keys fully weighted keyboard is graded thus providing a similar touch and feel to that on an acoustic piano.
One of the most stand out features of the Yamaha P-125 is the Stereophonic Optimizer option which adjusts the spacing of the sound while playing with headphones. What this does is to truly immerse you in the playing experience. Furthermore, the four layer sampling used on the P-125 mean that the sound is richer and more natural as opposed to other digital pianos.
Unlike many of the models in this guide, the Yamaha P-125 does not feature a cabinet style design and as such it does not come with its own stand. It however does include a sustain pedal and a pedal unit connector that would allow for the connection of a 3-pedal unit.
READ OUR FULL REVIEW OF YAMAHA P125
Conclusion
As your skills improve, your need for better equipment also grows. You could argue that these two go hand-in-hand as you will need a device that matches your playing ability. Whilst the gear does not necessarily make your a better performer, it does play a part in how well one can play. Although there are many more digital pianos under $1000, these are the ones we gravitated towards but you are free to explore more options.
With that having been said, picking one digital piano out of this list of eight is somewhat difficult. However, the stand out models would have to be the Yamaha DGX-660 and the Casio PX-870.
The Yamaha DGX-660 is the perfect companion for your home or studio setup, though it may not necessarily fit the gigging musician who's always on the move. The sound engine used is excellent and mimics a grand piano very well. Additionally, if you have a budget of $1000 then you will end up saving a pretty penny as it retails at $683.
The Casio PX-870 costs around $900, this may vary with retailers. With greater control over your sound as well as excellent and realistic keys, this may be the intermediate player's dream. With broad dynamic range and various sensitivity options, users will enjoy playing this instrument.
As always, these guides are simply meant to be guides. At the end of the day you will need to do some more research to see which piano will suit your needs.
For instance, gigging musicians and composers will have very differing criteria when selecting which digital piano to purchase, therefore you must adjust accordingly if you intend on getting value for your money.