Most quality and affordable digital pianos are made by Korg for both beginners and experienced players. The Korg C1 Air is one of their best digital pianos packaged elegantly in a cabinet, with a weight of about 35kg (77lbs), and consuming less space in your home.
It has a Bluetooth compatibility feature where the word "Air" is derived from. This important feature will be discussed later in the review. 
The Korg C1 Air was launched into the market after the G1 Air was released, and it is more affordable and simplified compared to its predecessor. Certainly, Korg has put in more effort in the manufacture of C1 Air to the maximum satisfaction of its customers.
But, can this newly released digital piano by Korg give you satisfaction in terms of your money and time? You'll surely realized that in this Korg C1 Air review where I've packaged all the essential features that it offers.
Korg C1 Air Specs & Features
Weight – 77lbs (35kg)
Dimensions – 53" × 15.1" × 36.5"
Number of keys – 88 fully-weighted keys
Keyboard Response – Touch sensitive with adjustable settings
Type of keyboard – Real Weighted Hammer Action 3 (RH3) keyboard
Overall controls – Transpose, metronome, fine-tuning
Modes – Partner mode, Dual, Split (3 tones)
Screen – LED screen
Number of preset songs – 40 preset piano songs
Piano sound elements – Key-off simulation, Damper Resonance
Number of polyphony – 120-note polyphony
Number of sounds – 30 instrument sounds (6 pianos)
Sound generation – Stereo PCM system
Effects – Reverb, Brilliance, Chorus (3 levels each)
Recorder – 2-track MIDI recorder
Connections – MIDI In/Out, Headphone jacks (2), Line Out, Bluetooth (Audio), Pedal, DC 24V
Amplification – 25W × 2
Speakers – 10cm × 2
Power supply – DC 24V
Power consumption – 18W
Included accessories – AC Adapter, Power cord, Stand with speaker and 3-pedal unit
Warranty – 1 year.
DESIGN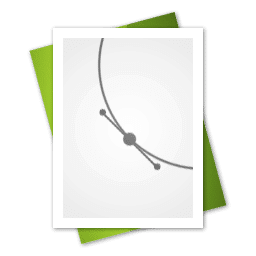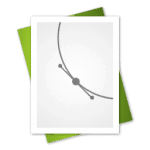 This digital piano is very simple, elegant, and stylish. Looking at it closely, you'll realize that the manufacturers made good efforts while designing, to give a unique and fresh look. Though digital pianos are similar in appearance, but the difference is in their features.
The slim and modernized body of this Korg C1 Air digital piano can fit in any small corner or room, and its front legs are so gorgeous that, it gives the piano a sophisticated and expensive look. These design elements was only found on high-end keyboards until Korg C1 Air was introduced. 
With a depth of about 10.24", it is said to be very compact, but there is an increment of 3.6 inches in its footprint due to the anti-tipping brackets, so that it cannot flush on the wall completely. 
The 3 pedals embedded on this instrument are Soft, Sustain, and Sostenuto, with a good resistant feel similar to that of an acoustic piano. The half-pedaling function is supported by two of the three pedals which are Soft and Sustain pedals, and they allow the pianist to play more expressively. You can also choose any color of our choice from the 3 color options available which include black, white, and brown. 
Korg C1 Air digital piano has a lid that protect the keys from dirt, dust, and damages due to falls or spills, and there is a soft-close mechanism attached to the lid which prevents it from falling under pressure to avoid damage to the instrument or injury to the player.
Navigation of this keyboard is simplified with a Master Volume Control Knob and 28 buttons with LED indicators embedded on the control panel. The LED indicators on the buttons enable the player to know which of the functions is being selected.
Some people may patronize digital pianos with very few buttons on the control panel, but this may pose some difficulties in accessing certain functions or settings. Most of the digital pianos with few buttons have compatible apps, so that they can be controlled easily from mobile devices, but since Korg is yet to have such functionality, its best to attach more buttons on the control panel for easier accessibility. 
Since our choices are different, you may not like the glass surface of the control panel as much as I do because of smudged fingerprints, but it feels very smooth.
KEYBOARD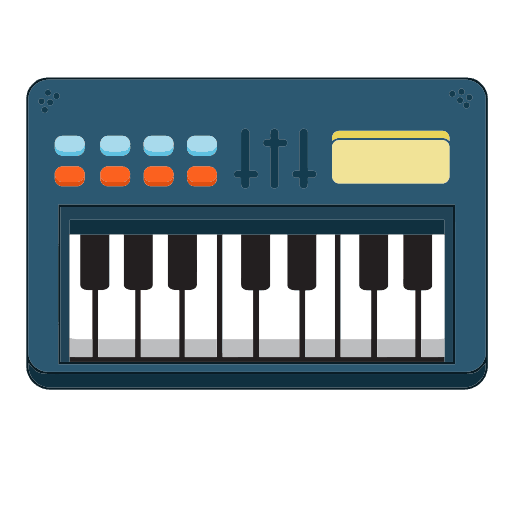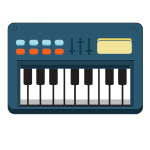 Korg C1 Air digital piano offers a high-range keyboard action known as RH3 – Real Weighted Hammer Action 3 found in Korg's high-end keyboards such as Korg GrandStage and Korg Kronos.
This keyboard action is an 88 fully-weighted keyboard action using the graded hammer system, with the lower-end keys feeling heavier while the higher-end keys give a lighter feel. 
The Real Weighted Hammer Action 3 has a medium weight which gives a nice and enjoyable playing experience. It has a fast response action and doesn't feel clunky at all. The touch sensitivity of this keyboard gives you more control over the piano, and a louder sound is achieved when the keys are played harder.
There are 5 preset settings comprising of Heavy, Light, Normal, Stable, and Steady, which could be used to adjust the keyboard response of this piano. You can also control the instrument to produce the same sound output regardless of how hard or soft you press the keys by selecting the "Steady" setting.
This RH3 keyboard action also produces little or no noise at all and its very quiet compared to other brand's entry-level keyboard actions. Though some modern high-end digital pianos have synthetic Ivory or Ebony simulated keys, but the Korg C1 Air offers no textured material on its keys except the matte finish on the black keys of the keyboard which gives a very nice feel on the fingers.
SOUND


The sound offered by the Korg C1 Air digital piano is obtained from the Stereo PCM system. This system gives an authentic sound mixed from the world's Concert Grand Pianos. 
This range of keyboards seldom offers different grand piano tones, because some manufacturers only use their unique grand piano sound instead of promoting the sound of its competitors. 
But Korg choose to use whatever grand piano sound they want since they are yet to launch any acoustic piano into the market.
"German Grand" is the first piano sound on this keyboard. It's versatile with a bold, rich sound, and suitable for any genre or style.
"Japanese Grand" is also a grand piano tone that you'll enjoy on this instrument though it may not be rich and bold as the German Grand.
Also, depending on the force used to strike the keys, different layers may be triggered because the Korg C1 Air uses multilayered stereo samples. 
You can improve the piano tones of this keyboard with organic elements which are natural damper resonance when the sustain pedal is depressed, and key-off samples depending on the fastness of your fingers on the keys. 
Although, string resonance simulation is not offered by the C1 Air digital piano, but its sound is so impressive, realistic, and natural just like what we have in an acoustic piano. 
Apart from the two grand piano tones I've mentioned here, there are other piano tones available on this instrument which gives you the opportunity to explore your creativity. There are a total of 30 piano sounds, that is, 10 sound sections, and each of them having 3 tones.
The sound settings of the C1 Air may be adjusted using Reverb, Brilliance, and Chorus effects, but no option is available for selecting a particular type of reverb.
By performing on the C1 Air, you'll be offered extra tuning systems apart from the default "Equal Temperament." These extra tuning systems include Kirnberger 111 and Werckmeister 111.
POLYPHONY
There are 120-note polyphony on the Korg C1 Air. Having a good number of polyphony doesn't mean it'll give a better sound, but it offers a full and smooth sound, which will be enough for sound layering, playing solo and accompaniment,  so that no note will be cut-off.
SPEAKERS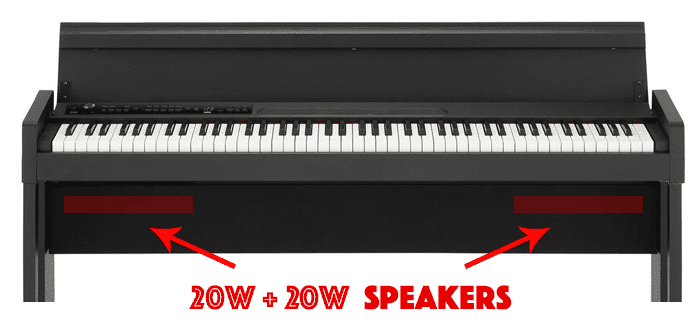 Korg C1 Air comes with two 10cm full-range speakers of 25W each, embedded on the piano to face the player. This speakers give an impressive sound and are located on each side of the keyboard enclosed in a unique speaker cabinet. This enclosure helps to give a deep and resonant output that is more realistic and immersive. 
Most digital pianos of this category seldom offers an output power of more than 18W, but Korg has raised the limit by launching digital pianos with more power output. Although better sound doesn't depend on how powerful the speaker is, because there are several factors that contribute to the sound heard. Such factors include: speaker's size, quality, and location, and the quality of the samples.
Nevertheless, to achieve a deep resonant sound just like the one from an acoustic piano, you need a powerful speaker.
FEATURES
Korg has introduced several new features into its recently released digital pianos such as G1 and C1 Air. These new features include: lesson mode, built-in MIDI recording, and many more.
MODES
There are several modes in the Korg C1 Air which allows you to express yourself effectively. Apart from using the "Single" keyboard mode, other modes available on this digital piano are Dual or Layer mode and Partner mode.
Dual or Layer mode allows the layering of two different sounds so that they play simultaneously. With this mode, you can combine the Organ with Choir sounds or Piano with Strings, to have a unique output. This means that, you can only layer sounds from different sound sections. 
Unfortunately, the Split mode which allows 2 tones to be split between 2 keyboard zones is not available on this instrument, but there is a 3-tone combination included in the 10th sound section where you can play a sound with one hand, and another sound with the other hand. This can be achieved with a bass and piano sound.
Partner mode is also available on the Korg C1 Air. This mode allows two people to play the keyboard at the same time and side by side by splitting the piano into two equal parts but with an identical pitch range.
TRANSPOSE AND FINE TUNING
With the transpose feature in Korg C1 Air, you can adjust the pitch in semitone steps to fit in the range, whereas, the Master Tuning Function could be used for the pitch adjustment in steps of 0.5Hz to match it with the pitch of another instrument. 
RECORDING AND PLAYBACK
With the onboard MIDI recorder on the C1 Air, you can record a song that contains only two tracks, or each track can be recorded separately, but played as one.
It also has a punch-in recording feature which allow you to record an additional track to the part already recorded. 
You can as well enjoy yourself with the embedded classical songs sampled from famous composers such as Bethoren, Bach, Mozart, Debussy, and many more. You can silence either the left or right part of each song while practicing and listening to the other parts playback.
METRONOME
Metronome is a tool you can use to practice your timekeeping skills and rhythm. You can also adjust the tempo, beat, and the metronome's volume to satisfy your needs.
CONNECTIVITY
Korg C1 Air digital piano has only basic connectivity options located underneath the piano and to the left. These connectors include: Line Out, MIDI In/Out, and 2 Headphone jacks. Unfortunately, the C1 Air doesn't have a USB port which allow it to be connected to a computer easily, but the MIDI In/Out port can replace it. 
That means, you must purchase a MIDI-USB adapter separately to be able to make the connection. With this MIDI ports, you can also connect this instrument with MIDI devices or other digital pianos.
The two headphone jacks with 1/8" stereo mini plugs is for connecting 2 pairs of headphones simultaneously which will automatically mute the piano speakers. If you want to connect external audio devices to this instrument, the Line Out jack will do the job. Such external devices are Public Address System, amplifier, and audio interface. 
Bluetooth Audio Support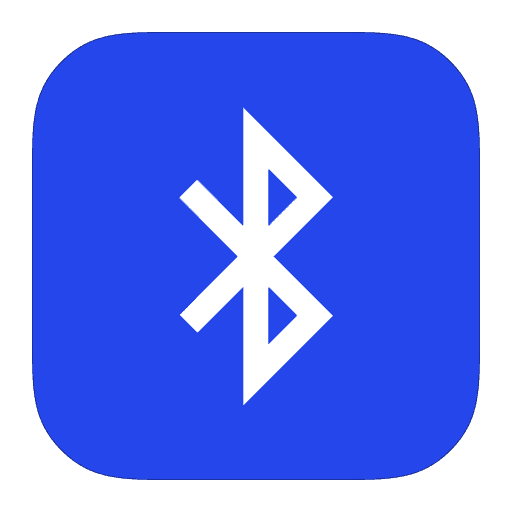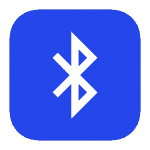 You can use your iOS device such as iPhone and iPad to transfer audio data wirelessly to this digital piano through the Bluetooth technology supported by it, and listen to the output from the onboard speakers. This Bluetooth Technology is the reason for adding "Air" to the name of this model.
ACCESSORIES
The Korg C1 Air is enclosed in a cabinet, and everything you need to get started is right inside the box. This may include: 
The Cabinet-style stand
Three-pedal unit
Key Covering

 

AC Adapter

 

Power Cord
1-year Warranty
Other accessories such as bench and headphones can be purchased separately. 
SUSTAIN PEDAL
The sustain pedal is an essential element that contributes to the overall performance of any digital piano, and the Korg C1 Air comes with a complete 3-pedal unit found on an acoustic piano which are Soft, Sostenuto, and Damper.
The Soft and Damper pedals are equipped with the half-pedaling feature to give you a more detailed playing experience. 
STAND
Korg C1 Air comes with a furniture-style stand which adds color to your home décor. It has different attractive colors of white, black, or brown with a standard height to make you comfortable while playing.
This cabinet-style stand is too bogus to be taken to gigs that is the reason Korg C1 Air is not gig-friendly. It is only suitable for permanent home use, but if you really want to take it for a trip, you'll have to disassemble the whole structure to take out the piano which is not advisable.
CASE
Korg C1 Air does not have any compatible gig bag since it's not a gig-friendly keyboard, but it comes with a key cover to protect the keys from dirt, dust, and damages due to falls or spills. 
This keyboard lid has a soft-close mechanism attached to it to prevent it from falling under pressure which may damage the keys or cause injury to the player.
HEADPHONES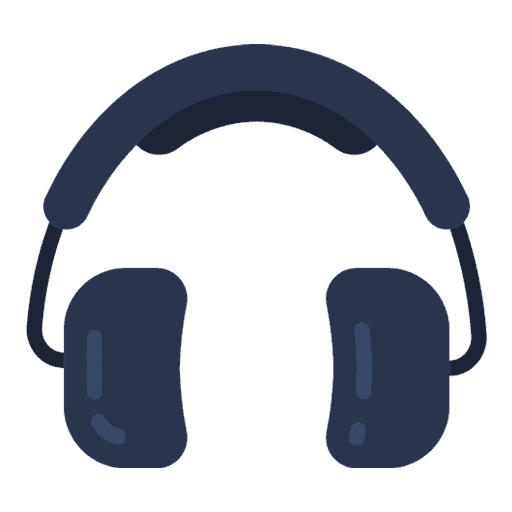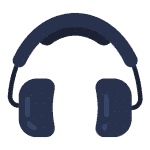 It is good to use headphones when you want to practice privately without disturbing others. Korg C1 Air has a unique built-in circuit known as "Sound Optimization." This circuit gives a special sound effect to the headphone which is just like a 3D-type surround sound. This surround sound effect can be turned OFF and ON. 
The sound output from a pair of headphones when the surround sound feature is turned ON is clear, loud, and very powerful, just like what you get from a grand piano.
Note that, you'll have to purchase the headphone separately because the one that comes with the Amazon bundles may not offer a good quality sound since they are very cheap.
CUSTOMER IMPRESSION
Since I purchased this digital piano few months ago, I'm really in love with it. It gives a superb sound especially when I use the headphone. It's very attractive and unique in my sitting room thanks to the matte white, cabinet-style stand which doesn't take much space in my home.

Before purchasing it, I was worried about my kids playing with the keys which may result in damages, not until I realized that, it has a key cover to protect the keys from dirt, dust, and damage that may result from sudden falls.

I also like the fact that you can play easily in the dark, because it has LED lights on the control panel and buttons of the piano, and a digital display to enable you to know the buttons being used. 

Another thing that attract me to this instrument is that, when you switch between sounds while playing, the previous sound will be sustained until the keys are pressed down again for the new sound to be heard. This means that, the previous sound will not just drop out automatically for the new one to start playing. This feature is very important when performing live in a small family gathering.
SUMMARY
Korg C1 Air digital piano is a great keyboard with a good number of voices and grand piano sounds, which offers some of the features of an acoustic piano at a reduced price. It's also very unique and attractive with a good key action.
The Bluetooth technology introduced into this instrument is another great feature which helps in transferring audio data though it is not as sophisticated as the Yamaha's Smart Pianist App where you can control several functions of the piano by pairing it with your smart device.
Korg C1 Air seems to be a smaller version of the Korg G1 Air model though there are different in some aspects. Korg has really stepped up in this model of digital pianos by adding more excellent features to it such as preset songs, MIDI recorder, Bluetooth technology, and the lesson function. Its RH3 action keyboard is highly responsive and the speaker system will blow your mind away. 
What I'll like to see in Korg's new releases will be a large internal memory for songs, USB ports, more sound effects and control.
After a careful consideration of its design, features, keyboard response, and sound quality, the Korg C1 Air digital piano has earned a rating of 7/10.
Pros
Slim and attractive design

 

Good RH3 keyboard action

 

Two superb grand piano tones
Wireless Bluetooth Technology
MIDI recorder
Cons
Bluetooth technology has no MIDI support

 

No USB port
Few sound control options.
ALTERNATIVES
If you're not satisfied with what Korg C1 Air has to offer, you can try any of these alternatives listed below:
This is a good alternative to Korg C1 Air because it comes with lots of features not commonly found in other digital pianos of the same price range.
Some of its features are:
256-note polyphony while Korg C1 Air has 120-note polyphony
MIDI and Audio recorder
Tri-sensor Hammer Keyboard Action
Ivory and Ebony Simulation keys
Advanced speaker/sound system with 40W projection
Four layers piano sound with string resonance, key-off, lid, damper, and noise simulation
Several instrument tones to include Electric piano, Electric Organ, Strings, and Modern piano
High quality, built-in live orchestra performance.
This digital piano has advanced features which makes it stand out from other keyboards of the same price range. It has a unique headphone feature known as "Stereophonic Optimizer." With this function, sound appears to be coming from a distant and it gives a superb sound quality. 
It also has a free iOS app for iPhones and iPad used by the player to have more control over the piano. This application is also used for selecting sound functions, activating the recorder, and controlling almost all functions on the keyboard.
The bass and treble notes of this piano can be increased using a feature called the Intelligent Acoustic Control (IAC) of the piano. 
This instrument also has an Auto Power OFF function which turns the keyboard OFF automatically after 30 minutes of inactivity.
Finally, the Korg C1 Air digital piano is the best choice for people who may need a digital piano for home use and it is highly recommended.